Pros & Cons of Teaching English in Bogota, Colombia
Recently we asked some of our International TEFL Academy Alumni Ambassadors to provide a candid ground-view perspective on what they love about teaching English abroad, in addition to a frank take on what isn't so always great in particular cities where they live and work. Here, Lisa Koprowsky shares her thoughts of why she enjoys teaching English in Bogota, Colombia along with some of the challenges.
PROS
Holidays: Apart from regularly scheduled vacations from school, Colombia has the most holidays (think only two months of the year without any long weekends). This is great as you have the opportunity to travel and explore more of your new home!
Lots of Teaching Opportunities: Whether you are doing private classes, teaching in a school or business, there are a lot of job opportunities for native English speakers to teach English in Bogota and in Colombia.
The students: Colombians are the kindest, most welcoming people, and Colombian students tend to have a lot more respect for teachers than their North American counterparts. If you're teaching kids, you will be showered with drawings, candies and hugs, so embrace it!
Cheap flights & great travel opportunities: In addition to mad amounts of long weekends, you can also find super cheap domestic flights within Colombia (particularly out of major cities such as Bogota, Medellin or Cali) – so you can easily take advantage of all the long weekends!
Support & Making Friends: There are plenty of foreign teachers in Bogota, so you are sure to meet others to form a support network – whether it be advice for classes, materials, others to celebrate Thanksgiving with, or emotional support from others in the same boat as you. For more, check out 9 Pro Tips of How to Make Friends while Teaching English Abroad.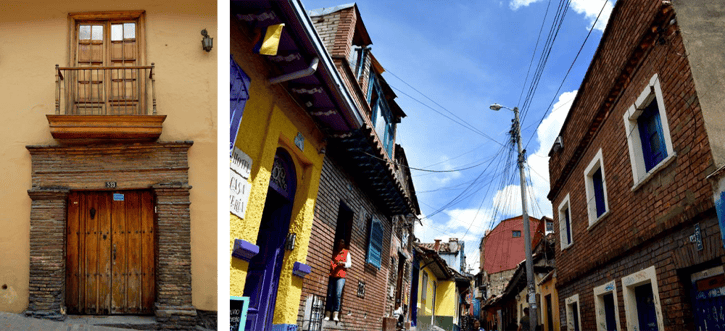 CONS
Organization (or lack thereof): Classes cancelled last minute, changes to schedules, and meetings that could easily be a WhatsApp message are just a few of the joys you'll experience teaching here!
Commute: Bogota is ginormous, traffic is nuts and the Transit System has lots of room to improve. As a result, the commute to and from classes can take a while. To make it worth your while, I give my price for private classes as a two hour block minimum.
Early (I mean EARLY) mornings: Bogotanos start the days early. School starts at 7:00am, so that can mean waking up as early as 4:30am to catch the school bus. Lots of business people and those wanting private classes may also request classes before they start work, so prepare to become and early bird. (Even at 6:00am there'll be traffic, so there really is no bright side to this).
---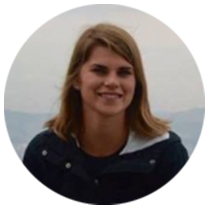 An avid traveller from northern Canada, Lisa has spent time living abroad in New Zealand, South Africa, and Kenya. She is currently living and teaching English in Bogotá, Colombia. Lisa did volunteer projects in Kenya and South Africa that gave her a taste of teaching, and she really enjoyed those experiences. After university Lisa was looking to learn a new language and have a job that was dynamic and exciting.

Related Resources: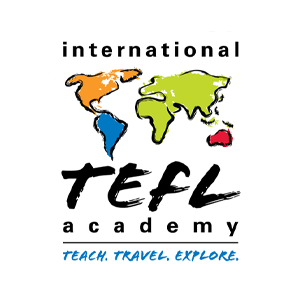 Founded in 2010, International TEFL Academy is a world leader in TEFL certification for teaching English abroad & teaching English online. ITA offers accredited TEFL certification classes online & in 25 locations worldwide and has received multiple awards & widespread recognition as one of the best TEFL schools in the world. ITA provides all students and graduates with lifetime job search guidance. ITA has certified more than 25,000 English teachers and our graduates are currently teaching in 80 countries worldwide.
Want to Learn More About Teaching English Abroad?
Request a free brochure or call 773-634-9900 to speak with an expert advisor about all aspects of TEFL certification and teaching English abroad or online, including the hiring process, salaries, visas, TEFL class options, job placement assistance and more.