must read
What is the Masa Teaching Fellows Program for Teaching English in Israel?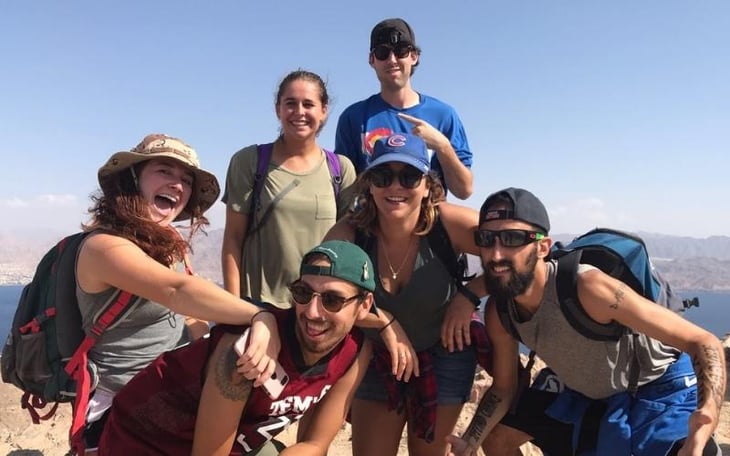 An Overview of the Masa Israel Teaching Fellows Program for Teaching English in Israel
Do you seek the experience of a lifetime living, exploring, and teaching English in Israel? Are you a native English speaker of Jewish heritage aged 20-35 who wants to make a difference in local communities and the lives of Israeli students? Do you want to boost your resume and professional skill sets? If this describes you, the Masa Israel Teaching Fellows provides year-long opportunities to teach English and volunteer in communities across Israel.
Masa Israel Teaching Fellows Program Overview
Americans and other native English speakers between ages 20-35 who identify as Jewish are placed as English teachers in local public schools across Israel;
Teaching assignments typically include working in small-group settings where you will provide instruction in areas like grammar, reading, writing and conversational English;
Participants work 30-35 hours a week that incorporates both teaching in the classroom and working in the local community as a volunteer;
The Masa Fellows Program offers opportunities in 14 cities and communities across Israel - – applicants may choose what city to be placed in from the available cities and will receive placement based on space availability;
Fluency in Hebrew is not required & ongoing Hebrew training is provided throughout your program;
Excursions and other cultural activities are provided to enable participants to immerse themselves in the history, culture and natural beauty of Israel;

The Masa Fellowship runs from late August to early July each year, with applications currently open.
Where can I teach English in Israel?
Fellows can live and teach in one of 14 cities and communities, including Haifa, Jerusalem, Tel Aviv, Ashdod, Netanya, Bat Yam, & others. Who you will be teaching will depend on your assignment. Your students may include secular or Israeli Jews, children of immigrants from Ethiopia and the former Soviet Union, or Israeli Arabs of Christian or Muslim faith. Weekly volunteer work is also an integral part of the program wherever you teach. You may choose where you prefer to teach, though availability is not guaranteed.
Eligibility for Masa:
Hold a Bachelor's Degree before mid-September the academic you plan to enter the program
Identify as Jewish
Native English speakers between 20-35 years of age
Can I participate if I am a citizen of Israel?
According to official Masa policy: "If you have Israeli citizenship you must have left Israel before the age of 14 and have lived outside of Israel for at least four consecutive years prior to receiving a Masa Israel grant or scholarship."
I am not a certified teacher and I don't have any experience teaching - can I participate?
Yes! All participants receive orientation and training for teaching English as a foreign language (TEFL) that is designed and provided by the Israeli Ministry of Education. In addition, you will be required to participate monthly one-day seminars.
Is a TEFL/TESOL Certification Required for the Masa Program?
A TEFL/TESOL certification is not technically required for the Masa program. However, program applicants are encouraged to pursue the certification as acceptance is becoming increasingly competitive and holding a TEFL/TESOL certification shows that an applicant has invested in and studied the methodology behind teaching English as a foreign language.
Some other factors to consider regarding the question of whether you should get a TEFL certification if you want to teach in Masa (or elsewhere for that matter);
Your teaching experience will be far easier and more rewarding

if you possess basic teaching skills in areas like classroom management, teaching methodology, and error correction.
Your students will learn more from you and respect you more

(as will your colleagues and peers) if you are trained and possess professional level teaching skills.
TEFL certification will provide you with the skills and qualifications to

gain employment teaching English in up to

80 other countries worldwide.
NOTE: Masa is a Premier Partner of International TEFL Academy and recommends ITA TEFL courses to those applicants interested in getting TEFL certified.
Is there an application fee, and will I receive a stipend?
Participants are required to pay $1,000 for the 10-month program.
This fee will cover accommodations, orientation, Hebrew courses, teacher training and seminars, cultural excursions & tours, and health insurance.
If you are not a certified teacher, you will

earn a monthly cash stipend of 1,750 NIS (about $490 USD).

If you are a certified teacher, you will receive monthly compensation of 4,000 NIS (about $1,090 USD).

Participants will be reimbursed up to $1,000 for the cost of your flight upon completion of the program.
Visas
According to the official Masa website: "You will need to apply for an A-2 visa to participate in Masa Israel Teaching Fellows. You can view the requirements for the visa on the Israeli consulate's website. Please note that you might need to present a two-way ticket in order to apply."
Learn More About the Masa Fellows Program & Application Process
Interested TEFL certified teachers can learn more about the Masa Fellows Program here.
John Bentley is Co-Founder & Senior Writer for International TEFL Academy (ITA), the world leader in TEFL certification for teaching English abroad. A graduate of Harvard University and the Medill School of Journalism at Northwestern, John is a recognized expert in the field of TEFL. His articles have appeared across the field's top websites, including GoAbroad.com, StudyAbroad.com, InterExchange, GoOverseas.com, Adventure Teaching, & many others. He has also spoken as an expert on Teaching English Abroad & TEFL certification at major conferences like MeetPlanGo and Lessons from Abroad (LFA) in Portland & San Diego.
Want to Learn More About Teaching English Abroad & Online?
Request a free brochure or call 773-634-9900 to speak with an expert advisor about all aspects of TEFL certification and teaching English abroad or online, including the hiring process, salaries, visas, TEFL class options, job placement assistance and more.