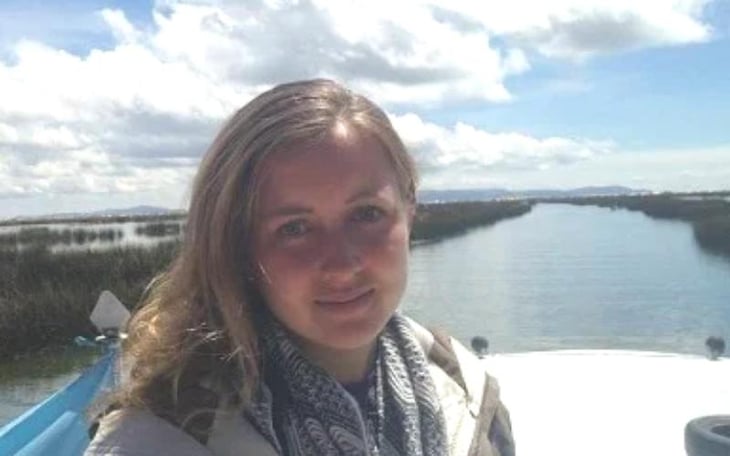 Saying "Yes": Making the Most of Your Time Teaching English Abroad
It all started when I had an urge to travel and improve my Spanish, but spending thousands of dollars on a study-abroad program that wasn't necessary for me to receive my degree seemed like a waste of money. While I don't think amazing experiences are ever a waste of money, I'd prefer not to go into debt—and so I wondered if there was another way to learn more Spanish and travel without spending so much money. This led me to look into teaching abroad. Three months after graduating from college, I completed my Online TEFL Certification with International TEFL Academy and secured a teaching job with Extreme Learning Centers in Arequipa, Peru.
As I jumped headfirst into my first ESL teaching job in Arequipa, Peru, I went into it with the same attitude I've tried to live all of my life: I would say "yes" to all of the opportunities and experiences that came my way, no matter how I felt at the time or if I felt uncomfortable, because my goal is to experience all life has to offer and make the most of this time in my life. (Of course, it was understood that this didn't mean saying "yes" to absolutely anything—like situations where my conscience said "don't do it" or that my instincts told me were stupidly dangerous.)


This decision to say "yes" improved my resume. At each of my jobs, people learn "she's the one you ask if no one else wants to do it—she'll usually say yes," for better or worse. From Saturday kids' classes no one wanted, to extra conversational classes and tutoring sessions to additional private TOEFL students, I accepted it all and sometimes regretted it. But afterwards, when employers asked me what previous experience I had, I realized how beneficial some of those extra things were. I had taught kids and adults, large classes and small classes, private students and TOEFL students, elementary and advanced, classes where I had to make my own materials and classes where materials were provided, tutoring to all levels of English and conversational groups—the list goes on. As an extra bonus, my paycheck was more than many teachers', and I developed a relationship with many of my students through those extra things.

I know that half of me is naturally lazy and introverted—too often, it's easy for me to say, "No, I'd rather stay home and sleep in" then go on that long and exhausting weekend trip to some cool destination. It's too easy for me to say, "No, I don't have time," rather than meeting someone for lunch in the short break between classes. It's too easy for me to say, "No, I'm not hungry," rather than meeting a Peruvian friend for lunch and trying to—sometimes painfully—develop conversation and a relationship with my limited Spanish. I have to push myself to develop my extroverted, fun-loving, adventure-seeking side. So my decision to say "yes" meant I vowed to myself to never count someone off as not worthy of my time until I got to know them, never say no if friends asked me to go out with them even after a long day of classes, and always take the harder way—going out of my way to seek out friends, to talk to new people in my life, to get to know new places and faces. No matter how tired I was or what I wanted to do, I'd always actively encourage myself to make new friendships, visit new places, and gain new experiences.

And while this is hard at first, eventually it becomes a way of life—and my life has become so much richer because of it. Turning off Netflix to go hang out with the youth from my church on Saturday nights is what builds friendships—and helps language skills. Getting out of bed early to get coffee with a friend leads to opportunities that you'd otherwise never get. Being friendly and open with everyone you meet allows you to later become more selective in who becomes your closest friends. That stressful weekend at the beach where everything goes wrong (because, let's face it—all those gorgeous pictures don't really ever tell the full story of stress and rough accommodations when you're a vagabond traveler!) becomes some of your best memories later. You won't miss the $30 you spent on that "so expensive" whitewater rafting trip, but you'll remember that day for the rest of your life. That little bar where you felt uncomfortable at first might grow to be one of your favorite places in the city. Years later, you'll never think "I wish I got more sleep when I was 22 years old," but you will remember the fun night you took crazy pictures on the sidewalk at three in the morning. And the countless hours you spend with people you grow to enjoy hanging out with lead to lifelong friendships that are worth more than anything.


I've learned that friendships don't happen overnight—traveling, where everyone around you is different than you, teaches you this. I've learned I have to spend time with a lot of people in each new place before I discover who I connect with the best. I've learned that the first month or two (or more) is sometimes difficult—you might wonder if you'll ever connect well with any of the people in your new life—and at times you might wonder why you ever decided that moving to a new country would be a good idea. But I've also learned that time spent making memories and experiencing new things is never wasted. When I laughed and cried through five different memorable despedidas for me after eight months in South America, I didn't regret a single moment of missed sleep or stressful days—and I never regretted saying "yes" to any of the opportunities and experiences that brought me to that moment.

So my challenge to you, whether you've been traveling for years or are just starting a new teaching adventure, is don't hesitate to say "yes." Actively seek out new friendships and new experiences, even if they make you a little uncomfortable—you'll be better for it in the end. Especially in your first couple of months, don't give up or hide in your shell—do, smell, touch, taste everything and enjoy every moment. As I go on to teach in China this upcoming year, this will continue to be my challenge to myself—to say "yes" to every beautiful thing that life brings, even if I don't see the beauty at first glance because of the cultural fog blocking my vision. Cheers—to new beginnings!

Rachel Reger from Chaffee, NY is 22 and has previously traveled to Europe, West Africa, and Central America. She graduated from Houghton College in 2014 with a BA in English and went on to earn her TEFL/TESOL Certification from International TEFL Academy in summer 2014. She spent eight months living in Arequipa, Peru, teaching English, before returning to the US for the summer; she just accepted a one year contract for a second teaching position—this time in Beijing, China—and plans to leave in August.
Want to Learn More About Teaching English Abroad?
Request a free brochure or call 773-634-9900 to speak with an expert advisor about all aspects of TEFL certification and teaching English abroad or online, including the hiring process, salaries, visas, TEFL class options, job placement assistance and more.