must read
How Do I Get a Japan English Teaching Visa?
Interested in teaching English in Japan? You're in the right place! Visas are an important part of planning your adventure overseas, so you want to make sure you're familiar with the process before you head abroad. The following is the most common type of Japan teaching visa that can be obtained.
To teach English in Japan, you will be required to submit certain documents for your work visa to the Japanese consulate in your home country before departure (however, Japanese embassies in any country can process your visa). Please note you will be without a passport as they process your visa.
The type of visa you'll need in Japan (and how you get that visa) will depend on your nationality, teaching job and perhaps other factors like whether you get your job in advance of your arrival, or if you get hired locally in Japan. Be sure to speak to an International TEFL Academy Advisor by calling 773-634-9900 to discuss your specific questions and concerns about your Japan teaching visa.
Facts About Japan Teaching Visas
Name: Highly Skilled Professional Visa
Cost: No cost, but there is a stamp fee/multiple-entry fee of 6,000 yen (approx. $55 USD).
Documents: You will need your passport, one completed visa application form, and one photograph (passport style). For additional document requirements, please see visa process below.
Length: This depends on your teaching contract length, but typically 1 year and can be renewed in-country. Is also available in 3 and 5 years (based on your contract length).
For more information, you can check out the Embassy of Japan in the United States of America website: https://www.us.emb-japan.go.jp/itprtop_en/index.html
**Note that this is specific to US citizens applying for a Japan teaching visa, and that these visa laws can change, so please check out their website for more documents or fees needed.
The Process: How to Get an English Teaching Visa for Japan
Requirements for obtaining the Highly Skilled Professional Visa for working in Japan – for processing in the USA.
Necessary documents to obtain (can take 4 business days to two weeks to be reviewed).
a. Documents the applicant needs to gather:
Passport
One photograph (passport style)
b. Documents provided by the school
Contract;
Certificate of eligibility. An applicant who wishes to enter Japan under the visa categories of Employment /Working, General or Specified should obtain, in principle, a Certificate of Eligibility. The Certificate of Eligibility is a document issued by the Immigration Bureau, Ministry of Justice in Japan. To obtain a Certificate of Eligibility, you are required to have a sponsor in Japan such as an employer, a school, relative etc. The sponsor in Japan must contact the local immigration Office to apply for it on your behalf.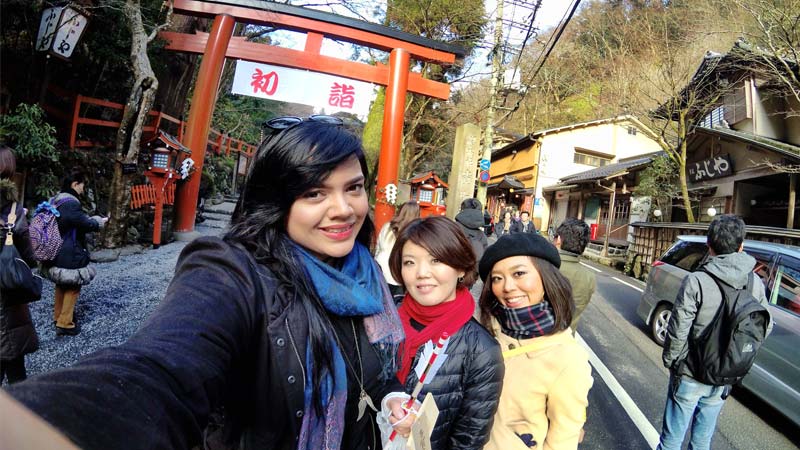 c. If school does not provide the Certificate of eligibility (rare cases)
Applicant's valid passport, properly signed by bearer;
VISA APPLICATION FORM TO ENTER JAPAN (available here), completely filled out and signed by the applicant;
One photograph (2"x2") attached to application form;
Material showing the outline of the recipient organization: copies of the corporate registration (Tokibo Tohon, issued within last 3 months) and documents describing the its activities (e.g. an annual report);
Documents certifying the applicant's qualifications such as relevant degrees and/or educational license obtained by the applicant;
Documents certifying the professional history such as employment verification letters and/or applicant's CV;
Documents certifying the activity, its duration, the position, and the remuneration of the person concerned (e.g. a copy of a contract, a letter of acceptance);
One clear photocopy of all the documents you are submitting;
This process can take several months.
Visa Process
Typically processed in home country, however visa can be processed in any country that has an Embassy. Please note you will be without a passport as they process your visa;

With Certificate of Eligibility – 4 business days to two weeks (depends on what consulate you go to and the country!!);

Without Certificate of Eligibility – several months.
Founded in 2010, International TEFL Academy is a world leader in TEFL certification for teaching English abroad & teaching English online. ITA offers accredited TEFL certification courses online & in 20+ locations worldwide and has received multiple awards & widespread recognition as one of the best TEFL schools in the world. ITA provides all students and graduates with lifetime job search guidance. ITA has certified more than 40,000 English teachers and our graduates are currently teaching in 80 countries worldwide.
Want to Learn More About Teaching English Abroad & Online?
Request a free brochure or call 773-634-9900 to speak with an expert advisor about all aspects of TEFL certification and teaching English abroad or online, including the hiring process, salaries, visas, TEFL class options, job placement assistance and more.