How to Find Cheap International Flights for Teaching English Abroad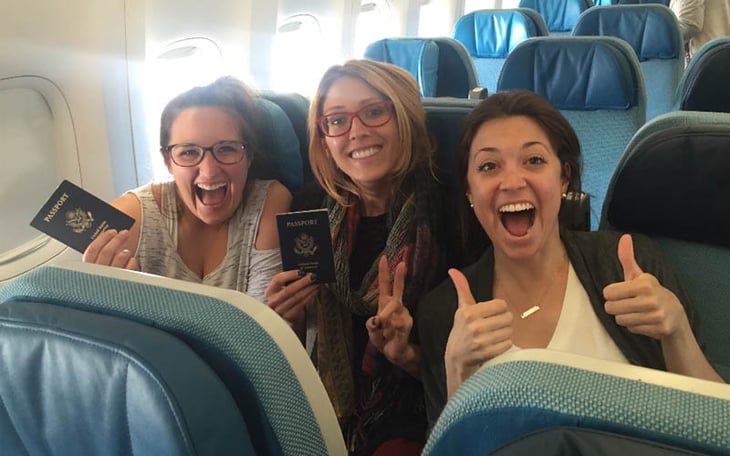 To find cheap international flights:
Use and compare flight search engines to identify low prices
Use flight deal websites to determine airfare deals and error fares
Search for your flights using 'incognito mode'
You've got your TEFL certification, found the country you want to teach English abroad in, and researched schools and visas but you're still in need of one last thing... a flight to get you there!
More often than not, you won't be sure upfront of an exact date you want to return home. You may really fall in love with your new country (or a certain someone there!) and want to extend your contract by a year or two, or perhaps venture off to another country and try teaching there after your first contract is up. Booking a one-way ticket seems logical in this situation, but it's important to note that a one-way international airfare is almost always more expensive than a round-trip international airfare. Why? The outbound airline you choose to fly with can't be sure you will use them for your return journey home, so their one-way tickets are more expensive as a means to recoup the potential losses of you as a return passenger. Simply put, you pay more for the convenience of indefinite, leisurely travel instead of making an upfront decision of when you will be returning home at your time of booking.
Knowing this, it usually makes more sense to purchase the round-trip airfare over the one-way. Best case scenario - it'll be at the end of your contract so you will have some time off to go home and visit your family and friends before your new contract starts. Worst case scenario - there really isn't one because you're technically not losing any money given the round-trip airfare was the same price or cheaper than the one-way anyway!
Here are our best recommendations for finding the cheapest round-trip airfares to get you to (and from) your teaching destination!
1. Google Flights
This is my go-to place to scan fight prices and get an idea as to what pricing I can expect for my route. The best part about Google Flights is it lets you view a calendar upfront to see what days the cheapest flights fall on. Simply input your departure city and intended arrival destination and click on the next section over to choose your departure date. You will immediately see that a calendar pops up with pricing for each date within that entire month.
Pricing that appears in green indicates the cheapest fare and day for your route. Once you select your departure date, it will prompt you to add a return date. You can scroll through the calendar and see how far out it will let you book your roundtrip flight - in this case, it's letting me see fares up to 11 months out from today's current date. If you have some flexibility, you can play around and look at cheap date combinations.
Google Flights is only an airfare search engine, you cannot book your ticket using the platform but it will provide you with a direct booking link to sites where you can (i.e.: like the American Airlines website for example).
2. Momondo
Similar to Google Flights, Momondo is another flight search engine used to scan airfare prices and date combinations. You can't book your flights through the Momondo platform, but you will be provided with a direct booking link to move forward with your reservation.
Reasons why I like Momondo; it uses over 600 sources to find flights - this is more than any other flight search engine available! It also searches smaller, regional airlines, international budget carriers, and other smaller, nearby airports that the larger flight search engines typically don't. You'll notice that the flight below is the same route and dates as the Google Flights screen grab above, only the price provided is roughly $120 cheaper!
3. StudentUniverse
StudentUniverse is an online travel company that provides airfares to consumers of all ages, but also has exclusive discounts, rewards, and experiences for students, faculty, and youth (18-25). StudentUniverse negotiates airfares with over 60 airline partners globally and features discounted rates on hotels and tours all over the world. I am an adult that does not fall into the student or youth category but was still able to book a killer airfare deal from Chicago, USA to Delhi, India roundtrip for only $500 USD a few months back!!!
A few things I love about StudentUniverse:
a. Their flexible dates calendar - if you don't have an exact one date you need to leave, this calendar will let you see airfares +/- 3 days from the departure and return date you select. This can reveal that it may be $200 less to leave a day later than you had originally planned! Using the same date and route combination that has been used throughout this post, StudentUniverse returns the cheapest option so far by almost $250 (see screen grab below)!

Note: StudentUniverse may require you to create an account and be logged in to display some of their low fares.
b. Money-Saving Coupons: Before booking my Chicago - Delhi roundtrip airfare a few months back through StudentUniverse, I did a quick Google search for "StudentUniverse Coupon" and was able to save an additional $50 off my ticket through a coupon code I found! Just doing a search now for the same thing, I see coupon codes for $20 off your first International StudentUniverse flight and $10 off every flight… you get the drift! StudentUniverse also has a page on their website highlighting some coupon codes here.
4. Secret Flying
Secret Flying is one of my favorites, although not particularly ideal for those that have set dates and a precise location in mind, but more so for those that love spontaneity and adventure. This site is made up of a team of passionate travelers that provide details to the most incredible flight deals available on the interwebs! Generally speaking, these deals are from one particular city to another particular city - they simply tell you when a cheap flight exists and the dates it exists for. You cannot book the airfare through them, but they do provide links to all the sites you can book the deal through.
Most of these deals expire fast so if there is one that catches your eye, you'll want to take advantage of it relatively quickly. If you sit and ponder over whether or not you should book it, chances are it will be gone by the time you make up your mind.
Hot Top: Don't forget, most airlines and third party sites such as Expedia offer the 24 hour rule if you book these crazy deals on a whim and then decide to change your mind. This means you have 24 hours from booking a flight to cancel for free and receive your money back without a cancelation fee! Just keep in mind, this policy is restricted to bookings made one week or more prior to a flight's departure date. It's recommended that you read the fine print for whatever site you are using to make your booking, though.
To ensure I'm made aware of Secret Flying's deals as soon as they become available, I've got the Secret Flying app downloaded to my phone. Within the app, you can set your departure airport (i.e.: your home town) and then arrange to receive an instant alert to your phone every time there is an error fare or a crazy cheap deal leaving your home airport!
5. The Flight Deal
Similar to Secret Flying, The Flight Deal is a website that gathers all the best airfare deals available online at any given time. You cannot book the airfare through them, but they do provide links to all the sites you can book the deal through.
What I like about The Flight Deal:
a. It allows you to view deals specifically pertaining to a handful of larger U.S. departure cities. These cities can be found in the 'Flight Deals' drop down menu (see screen grab below).
b. If you have your "Lives" city location listed on Facebook, using geo-targeting, The Flight Deal Facebook page will only show you deals departing from the city you live in. If a flight deal departing from your nearest city is published, you can ensure you are being notified via Facebook immediately by selecting the following two options:
i. Under 'Following', ensure you have 'See First' selected
ii. Under 'Following', ensure you have 'All on (Posts)' selected
This means you'll be sure to see these geo-targeted flight deals first in your Facebook news feed, and be notified of these posts too!
If you'd like to view all airfare deals from The Flight Deal on Facebook and not just ones departing your nearest airport, you can join their other Facebook group, here.
Hot Tip
When you're searching for airfares, be sure to always search with your web browser switched to incognito mode to see the lowest prices. When you are not in this mode, your browser cookies remember the route you are repeatedly searching for and can often show a price hike to scare you into purchasing a flight prematurely before the price jumps up even more!
To access incognito mode:
Mozilla Firefox or Internet Explore users: Hit

Command (or "Control" if using a PC), Shift, "P"

to open a new, private browser window.

Chrome or Safari users: Hit

Command (or "Control" if using PC), Shift, "N".
Just bear in mind, whether booking a flight through an airline directly or through a third party website such as Expedia or StudentUniverse, you always want to read the fare fine print to look at things like date change fees, cancelation fees, etc.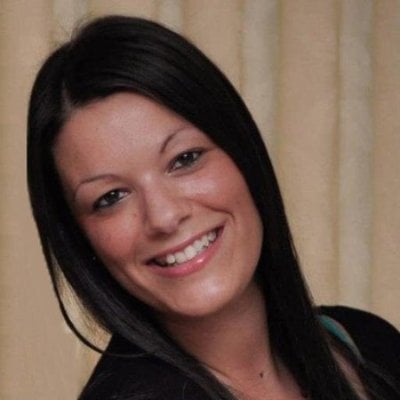 An accomplished traveler (she's visited 40 countries!), Lynda hails from Melbourne, Australia. Since she joined ITA in 2017, Lynda has become a primary expert on the field of teaching English online. Not only has she published numerous articles on the topic herself, but she has worked with International TEFL Academy alumni around the world to produce an entire library of information and content about teaching English online. Lynda also serves as a primary organizer of ITA's ground-breaking Teach Abroad Film Festival.
Want to Learn More About Teaching English Abroad & Online?
Request a free brochure or call 773-634-9900 to speak with an expert advisor about all aspects of TEFL certification and teaching English abroad or online, including the hiring process, salaries, visas, TEFL class options, job placement assistance and more.