must read
Discover the Heart of the Middle East While Teaching English in Oman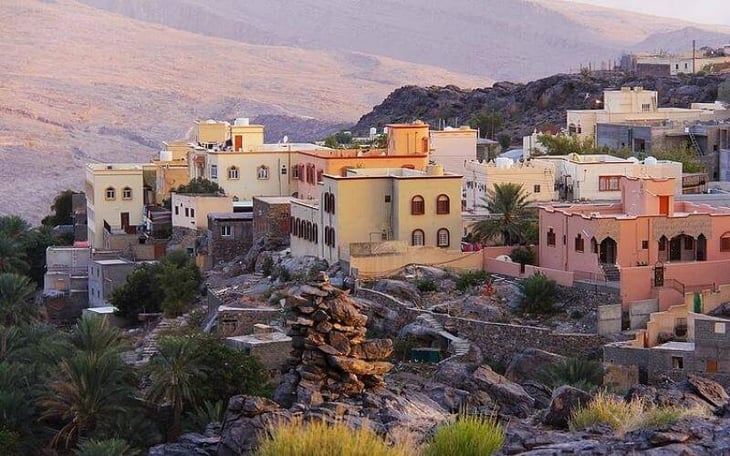 Do you seek international travel and adventure?
Are you interested in learning Arabic while immersing yourself in the mystique and culture of Arabia?
Would you like to receive an excellent salary and benefits while teaching English in the Middle East?
An ancient center of commerce and culture at the crossroads of the Middle East, Africa and South Asia, Oman is an Arab state on the Arabian Peninsula with thousands of miles of coastline along the Arabian Sea, the Gulf of Oman and the Persian Gulf. Though its population tops little more than 4 million, Oman represents one of the most lucrative and fastest growing job markets for teaching English in the Middle East. It also offers a stunning array of historical and natural treasures, from medieval forts and ancient cities to breathtaking coastlines and majestic mountains.
If you seek an international adventure that will immerse you in the history, culture and natural beauty of the Middle East, teaching English in Oman may be for you. Many English teachers in Oman receive free housing, free airfare, health insurance, 30 days or more of paid vacation (in addition to weekends and national holidays), and earn a salary that enables savings of $1,000 a month or more after expenses. In addition here some of the cultural highlights and natural wonders that will await you in this ancient nation.
Oman boast more than 3,000 kilometers of shoreline and beaches, the most famous of which are in Sur. Overlooking the Gulf of Oman, the beaches are a favorite spot for locals and foreigners and are known for the entrancing rock formations and cliffs that line the shores. Here you can enjoy relaxing on pristine sand beaches, walks in the warm sea breeze and a fresh seafood dinner in one of the excellent restaurants that can be found in the area.
The Wahiba Sand Dunes in Sharqiya
Though seemingly desolate and foreboding, the deserts of Arabia offer a wealth of beauty and life waiting to be discovered. The famous dunes of Wahiba in Sharqiya are among the most beautiful in Arabia. This spot is a great destination for outdoor activities and adventure, including 4x4 safaris, desert camping, camel rides, trekking, sandboarding and learning about the culture and traditions of the local Bedouin tribes.
Nesting Turtles in Ras Al-Jinz
Seems like Oman has a little bit of everything: desert, beach, marvelous architecture, a rich culture and also an assortment of wildlife that includes camels and even turtles! For thousands of years, Ras Al-Jinz was home to fishing villages and later ports along the ancient trading routes linking Asia, Africa, and the Middle East. Today, Ras Al-Jinz is home to one of the most fascinating and unique ecological sites in the world: the Ras Al-Jinz Turtle Reserve. The reserve is home to one of the largest nesting areas for Green Turtles in the World as more than 30, 000 turtles nest on the beach every year. If you are lucky enough, you will catch a glimpse of these impressive creatures building their nests and taking care of their eggs before returning to the water, or you may even see a cute baby turtle as it emerges from its nest to take on its life ahead.




Historic Muscat
Enjoying a picturesque setting on the Arabian Sea with a backdrop of the majestic Al Hajar Mountains, the Omani capital of Muscat boasts a wealth of fascinating history that can be traced back more than 6,000 years. An ancient center of trade linking Asia with the Middle East and Africa, Muscat has been ruled by a series of foreign powers ranging from the Persians and the Portuguese to the Ottomans and the British, each leaving its stamp of influence. Today, Muscat represents the heart of government and trade in Oman, and a cosmopolitan city that blends modern infrastructure with historic charm. This city is home to a variety of classic Arabian and Islamic architecture, including the Grand Mosque and many colorful suqs (markets), where shoppers and merchants can be found haggling over everything under the sun from vegetables and fresh fish to handicrafts and gold.
Medieval Forts
Oman is famous for its historic forts; in fact, there are more than 500 forts and towers around the country. Two of the most famous Omani forts can be found right in Muscat. Fort Jalali and Al Mirani Fort were both constructed by the Portuguese in the 16th century before the Omanis reclaimed them in the 17th century.



Alkasfah Spring
The mountains and deserts of Oman are home to numerous oases and springs. One of the most famous is Alkasfah Spring, which is known for both its beauty and the therapeutic powers of its waters.
Bandar Khayran Reserve
Bandar Khayran Reserve is located approximately 30 or 40 minutes by boat from Bandar Al Rawdha Marina, a popular resort. In this marvelous setting you will find dramatic rocky mountains speckled with white houses overlooking the sea. There are many welcoming resorts and hotels, and the area is fantastic for scuba diving and snorkeling. It's also the perfect locale to just get away from it all and take in some of the most beautiful coastal scenery in the world.
Jabal Shams – Sun Mountains
The highest peak of the Arabian Peninsula, raising to an altitude of 3,004 meters above the sea is Jabal Shams - the "Mountain of the Sun" - which comprises a picturesque series of slopes and summits, making it a perfect place to delight yourself with the scenic views and serenity.
Mutrah Corniche
The Mutruh district of Muscat represents the city's historic port and the heart of commerce. Here you explore Old Muscat while strolling along the Corniche (the road along the coast) and exploring the Mutrah Suq, the city's most famous market, which has been renovated and features shops selling all types of goods.
Founded in 2010, International TEFL Academy is a world leader in TEFL certification for teaching English abroad & teaching English online. ITA offers accredited TEFL certification courses online & in 20+ locations worldwide and has received multiple awards & widespread recognition as one of the best TEFL schools in the world. ITA provides all students and graduates with lifetime job search guidance. ITA has certified more than 40,000 English teachers and our graduates are currently teaching in 80 countries worldwide.
Want to Learn More About Teaching English Abroad & Online?
Request a free brochure or call 773-634-9900 to speak with an expert advisor about all aspects of TEFL certification and teaching English abroad or online, including the hiring process, salaries, visas, TEFL class options, job placement assistance and more.