Discover A Hidden Gem of Asia: Teaching English in Taiwan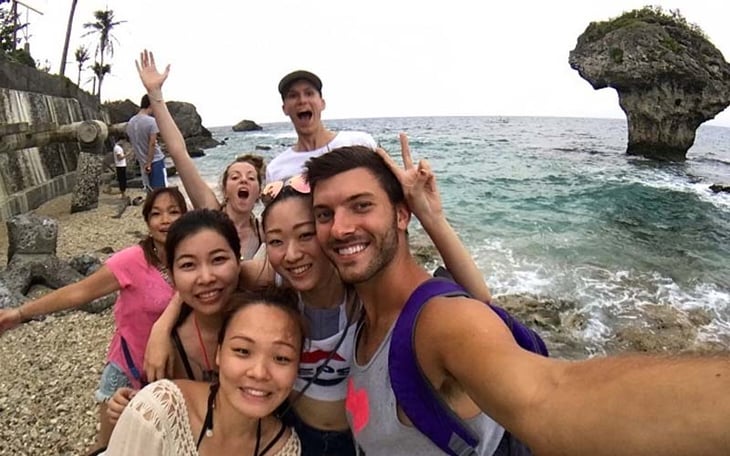 Though most known of it primarily as major producer of computer chips, laptops and other high technology, pound for pound, the diminutive island nation of Taiwan is actually one of the most diverse and fascinating travel destinations in Asia, offering a fantastic array of stunning scenery, rich culture and vibrant cities. In fact, Portuguese explorers named the island "Formosa" or "Beautiful Island" and here you can enjoy gorgeous coastal vistas, hike through vast forest and jungles, relax in idyllic waterfalls and hot springs, and discover authentic Chinese and Taiwanese cuisine, culture and language (Mandarin Chinese).

Taiwan is also a top job market for teaching English abroad in Asia. As in other Asian nations, education is a top priority for Taiwanese both on the macro/national level and on the family and individual level, and with a prosperous, high-tech economy based on international trade and commerce, that translates into high demand for native speaking English teachers. This makes a teaching English in Taiwan an ideal avenue for those who wish to explore Asia and/or learn Mandarin Chinese.
Most English teachers make enough to save at least $400-500 (U.D. dollars) after expenses each month, which is great for funding extra travel or making student loan payments.
Here are just some other highlights you have to look forward to while teaching English in Taiwan.....
Culture & Color in Taipei
Taiwan's colorful capital encompasses virtually anything and everything that one might seek in a typical Asian city from soaring skyscrapers and pulsating nightlife to tranquil temples and vibrant street markets. Here you can discover genuine Chinese culture while admiring entrancing temples, savoring local cuisine, and exploring one of the world's most spectacular collections of Chinese artifacts relic at the National Palace Museum.
Other local attractions include the Yangmongshan National Park, Beitou Hot Springs, the Chiang Kai Shek Memorial and gorgeous panoramic views from the 101 floor of the Taipei Tower, one of the tallest buildings in the world! In the evening, hit one of Taipei's famous outdoor night markets where hundreds of stalls hawk everything from cheap sunglasses and electronics to world class street food, including noodles, dumplings and even pastries.
Xinbei - Discover Northern Taiwan
Xinbei also known as "New Taipei" and is actually the most populous city in Taiwan. In addition to great urban color, fantastic shopping and good food and nightlife, Xinbei makes an ideal base for discovering northern Taiwan, which is littered with hot springs, temples, historic landmarks and beautiful beaches and coastlines known for their stunning rock formations.

Indigenous Culture & Hot Springs in Wulai
Wulai is a small aboriginal village located in a water reservation area near Taipei. In additional to offering fascinating insights in traditional indigenous Taiwanese culture and heritage, it is also home to some of the top hot springs of all Taiwan. The village is small enough that you can cover most of it on foot, including visits to the Wulai old Market and the famous "Lover's Path". You can also hop on a cable to enjoy magnificent views from the top of nearby mountains.
The Tranquil Highlands of Sun Moon Lake
To get away from the hustle and bustle of Taipei or Xinbei, venture into Taiwan's Central Mountains to Sun Moon Lake. Surrounded by beautiful green hills, Sun Moon Lake is the largest portion of fresh water in the country and is at an altitude of 762 meters (2,500 feet). A traditional honeymoon spot for young Taiwanese couples, the area is known for its fantastic hiking, cycling and watersports.
Surfing on Fulong Beach
Taiwan may not be Hawaii (though it is at the same latitude) or Australia, but the island nation is dotted with high quality surf spots, including Fulong Beach, which was recently named one of the "World's 50 Best Surf Spots" by CNN. Located in northeast Taiwan, Fulong is easily accessible from Taipei by bus, train or car/motorcycle.
John Bentley is Co-Founder & Senior Writer for International TEFL Academy (ITA), the world leader in TEFL certification for teaching English abroad. A graduate of Harvard University and the Medill School of Journalism at Northwestern, John is a recognized expert in the field of TEFL. His articles have appeared across the field's top websites, including GoAbroad.com, StudyAbroad.com, InterExchange, GoOverseas.com, Adventure Teaching, & many others. He has also spoken as an expert on Teaching English Abroad & TEFL certification at major conferences like MeetPlanGo and Lessons from Abroad (LFA) in Portland & San Diego.
Want to Learn More About Teaching English Abroad & Online?
Request a free brochure or call 773-634-9900 to speak with an expert advisor about all aspects of TEFL certification and teaching English abroad or online, including the hiring process, salaries, visas, TEFL class options, job placement assistance and more.