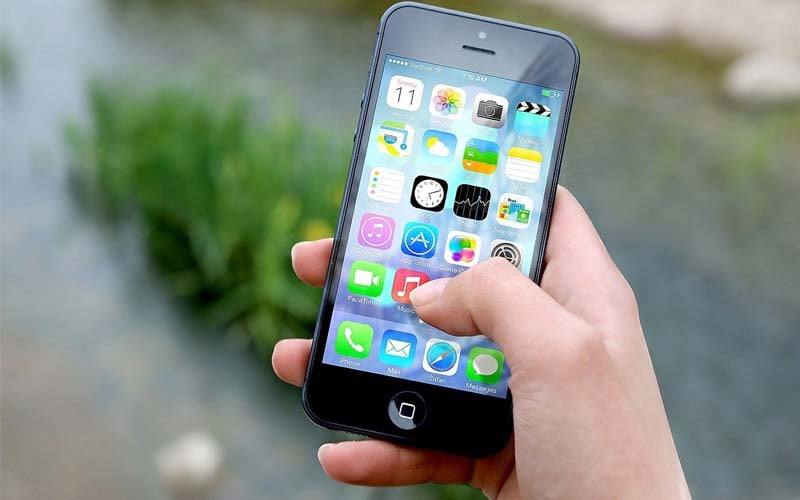 Best Phone Apps to Have While Teaching English in Japan
Written by: Lynda Galea
Last Updated: December 18, 2020
Moving to teach English in Japan, but don't speak a lick of the local language? Don't worry, there's an app for that. Not sure how to get around the new city you'll be living in, or where to grocery shop and find dinner? You guessed it, there's an app for that too! These days, mobile apps are making our lives that much easier; there's virtually an app for almost everything! Whether you're vacationing in Japan for an extended period of time, or teaching English there indefinitely, here are some of the most convenient and useful apps to have on your phone while navigating life in Japan.
TRANSPORTATION:
HyperDia
One of the most popular transportation apps in Japan, HyperDia (Android) and HyperDia by Voice (iOS) is an app developed for both local commuters and tourists. It is available in English, Japanese, and Chinese, making it ideal for English teachers living in Japan. HyperDia lets you choose the time you wish for your travel to occur, as well as departure and arrival stations or towns. Search results will display departing times, departure and arrival track numbers, the name of your train, the price, the duration of the journey, transfers required (if any), and the total distance covered.
Navitime
Another popular and useful transportation app, so long as you have an internet connection (data or wifi) available for your phone. Navitime provides door-to-door route searches, voice navigation, offline search for free WiFi spots, train stop lists to ensure you are headed in the right direction, train delay information, and any recent routes saved for offline searches.
Tokyo Subway Navigation
Teaching English in Tokyo? This is a free app officially provided by Tokyo Metro to enable users to search transfer information for the Tokyo Subway network. This app is available in English, Chinese (simplified and traditional), Korean, Thai, and Japanese and can be used in offline mode. Just select your departure and destination station and the app will show you the main routes, time required, and cost.
Taxis
Train and bus isn't for you? Check out the JapanTaxi app, the most convenient and efficient way to reserve a taxi for English-speakers in Japan. If you're Tokyo-based, there is also Uber, but Tokyo is the only Japanese city in which Uber operates, and there are a lack of operators present.
NAVIGATION:
Google Maps
A popular option amongst foreigners living in Japan because of its simplistic design and ease of use. Google Maps will guide you through any city, town, village or area in Japan, by showing you the most optimal routes available at the moment of your search. Available on both Android and iOS, it can provide anything from walking, biking, public transport, and driving routes, and you can see what routes will look like at a future day and time. Many people rely on this app for their train/bus routing too instead of the three mentioned above.
TRANSLATIONS:
Google Translate
"I don't speak Japanese" is a common phrase we hear from students wanting to teach English in Japan -don't let this deter you though! A favorite amongst English-speaking foreigners living in Japan, the Google Translate app allows you to translate Japanese characters into English by using the Instant Camera Translation feature which is especially useful when shopping or eating out. When using the app to translate from English to Japanese, the translations can sometimes be inaccurate, so be cautious to use simple English for a close-to-accurate translation that still helps convey the message. Available for download on both Android and iOS.
Yomiwa Japanese Dictionary
This is a real-time, offline camera translator, that will help you understand Japanese without knowing a single word of it. The Yomiwa app (available for both Android and iOS) allows you to point and read Japanese in real-time with your smartphone's camera, upload pictures from your camera roll and translate text and characters, draw Kanji that you see and let the app tell you the meaning, and explore the built-in dictionary using keyboard or handwriting input. Although the camera feature is paid, you are allowed a one-week free trial.
Imiwa? Japanese Dictionary
This is a free, multilingual Japanese dictionary for iOS that is extremely robust. Although the app size is rather large, it is one of the most accurate and most detailed dictionaries used by English foreigners living in Japan. Imiwa? contains 170,000+ Japanese entries and corresponding English translations that are enriched with example sentences and also has built-in Kanji stroke recognition technology.
FOOD:
GuruNavi Restaurant Guide
GuruNavi is the Yelp of Japan. Not sure what you want for dinner and not yet super familiar with the area of Japan you are living in? No worries – with GuruNavi you can easily find places to eat based on location, cuisine, opening hours, price, and additional options such as English-only menus, what credit cards are accepted, etc. Results will be provided based on highest ratings first. Get it for Android here.
COMMUNICATION:
LINE
LINE is the #1 messenger service in Japan but will likely only be useful to you if you are making friends with the locals (as almost all young Japanese people use this app). The service provides thousands of free stickers and stamps to expressively convey your messages, as well as highly customizable filters to adjust your complexion, teeth, lips, etc. LINE is a one-stop-communication-shop that includes a text message service, free video and voice calls, free photo and video sharing, and the latest news and special coupons from popular artists and brands that you can follow.
Whatsapp, KIK, Facetime, Facebook Messenger App
Just like back home, both WhatsApp and Kik for text/photo messaging and video calling, FaceTime for video and voice calling across iOS devices, and the Facebook Messenger app for text/photo messaging and video calling, will all work from your phone (with a data plan or wifi) while you are teaching English abroad in Japan. These are common apps that your family and friends back home likely already have, so continuing to use them to maintain contact is a good idea.
MISCELLANEOUS:
Japan Connected - Free WIFI
There are many locations within Japan that offer free Wi-Fi; grocery stores, train stations, restaurants, etc, and this app makes it easy for you to locate them and then get connected! This Android and iOS app has over 146,000 free wifi spots in its memory bank and will search for one nearby to you and then notify you once located. The app provides offline map search capabilities making this even easier on you!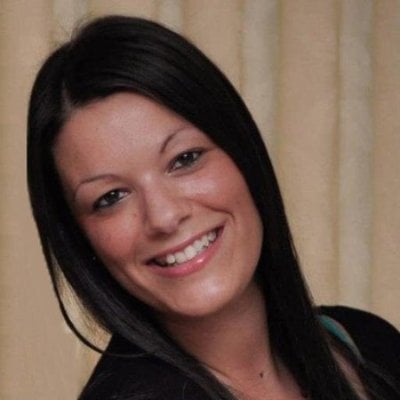 An accomplished traveler (she's visited 40 countries!), Lynda hails from Melbourne, Australia. Since she joined ITA in 2017, Lynda has become a primary expert on the field of teaching English online. Not only has she published numerous articles on the topic herself, but she has worked with International TEFL Academy alumni around the world to produce an entire library of information and content about teaching English online. Lynda also serves as a primary organizer of ITA's ground-breaking Teach Abroad Film Festival.
Want to Learn More About Teaching English Abroad?
Request a free brochure or call 773-634-9900 to speak with an expert advisor about all aspects of TEFL certification and teaching English abroad or online, including the hiring process, salaries, visas, TEFL class options, job placement assistance and more.