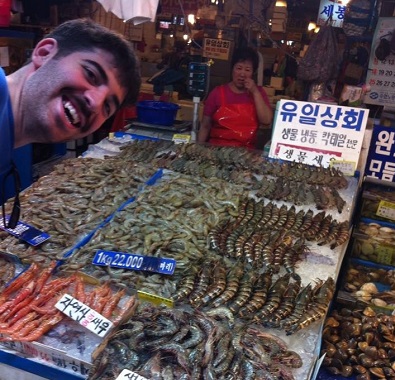 Teaching English in Seoul: Before and After
By Cameron Shenassa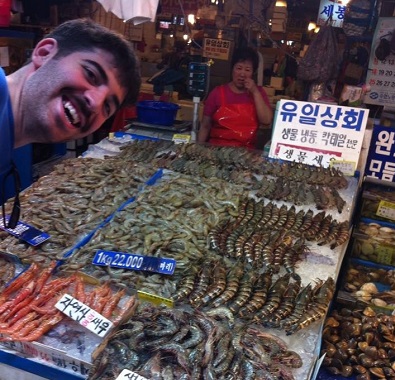 During the spring of my senior year in college, I was working at a real estate agency, leasing apartments on the North side of Chicago. I had taken the position out of fear that I would graduate jobless and have to move back to the suburbs and live with my mother.
A few people I went to college with were finding gainful employment, but most of them were accountants or engineers; most of the people I knew were working for free in overly-competitive arts and media internships or holding on to their jobs at Starbucks. My friends who once had big ambitions were scaling back on their idealism, borrowing money from their parents to pay the rising cost of rent, and drinking copiously. Possessing an English degree and having little work background outside of my various student jobs, I seemed on track to become yet another underemployed millennial.
So I was, for better or for worse, a leasing agent, working entirely on the commissions I got from my sales.
"Working on commission is the best thing that will ever happen to you," said my manager, a guy with slicked hair, a shiny tie, and a strong Chicaaaago accent. "It's just like being your own boss."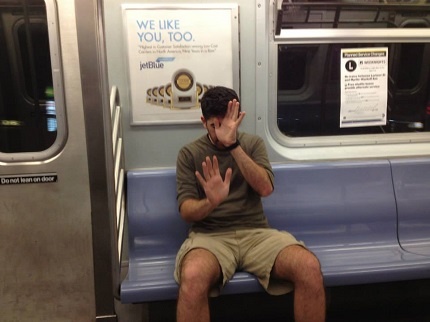 That was the first lie this guy told me. Working on commission was nothing like being my own boss. It was more like calling people upwards of 12 hours a day and driving around in traffic to badger people into taking whatever crappy rundown apartment you had available. What's more, commission turned everyone in the office against each other. The office culture was a free-for-all, with all the leasing agents competing to close deals and pilfer sales from each other on our limited housing stock. The other agents in that office were like a bunch of wolves, gnashing their teeth, boxing out the smaller ones, vying for a raw, juicy piece of a vintage studio in Bucktown with access to the blue line.
My stress levels were at an all-time high. I was a writer! I was intelligent! What the hell was I doing selling apartments?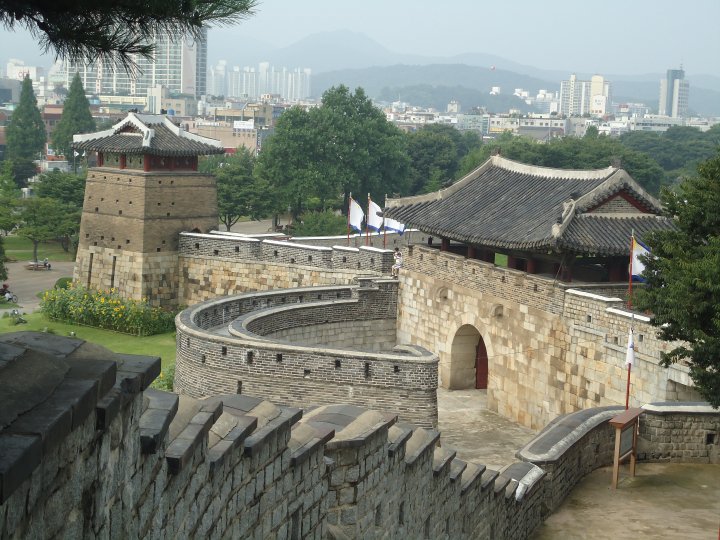 On top of that, I was sick of Chicago. I had lived in the city for a few years and had grown tired of it. It wasn't hip like San Francisco. It wasn't powerful like New York. It wasn't flashy like Los Angeles. Chicago, by contrast, seemed stagnant, Midwestern, and filled with crime. There was a lake, but the only part of it anyone ever saw was the shore, which was filled with garbage and had a strange film on the top that made it gross to touch. It looked like standing water to me.
I said all this to a friend one day before work as I lay in the grass in the campus quad. It was May. I had been working at the real estate agency for less than two months.
"You know," said the friend, "you can do something else. You can always teach abroad."
I sat up.
"Say more," I said.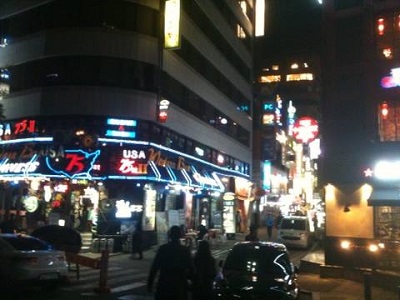 My friend continued to say that she knew someone who was teaching English in South Korea. She said they had been there for more than three years. I had vaguely heard of the concept before — wayward American youth goes to foreign country and teaches others to speak English — though I had never considered it for myself. It seemed like a last chance for the desperate — people without much going for them, who needed to force themselves into adventure or who needed to escape. I looked at myself. I was twenty-one, wearing a tie and loafers; I looked like a corporate scrub. I had gray hairs. I was dreading the life ahead of me. If anyone needed to escape, it was me.
I walked to the International TEFL Academy, just a few blocks from my college's campus, and talked to an admission advisor. I signed up for the four week Chicago TEFL class in July. That day, I called my manager at the real estate agency and quit. I was going to Korea.
In the fall I flew to Seoul and was delightedly shocked by my surroundings.
Living in Seoul is an assault on the senses that is as wonderful as it is bizarre.

The city is a twenty-four-hours-a-day melange of flashing lights, and steel and concrete centers of business and entertainment, with twice the population density of New York and the endless sprawl of Los Angeles. Subway stations are plastered with ads for smart phones and plastic surgery clinics. Shopping malls climb several stories high and more often tunnel even further into the ground. Plastic surgery abounds on the faces of its citizens, all of whom are wearing bright colors and designer fabrics.
There is a ceaseless soundtrack of repetitive k-pop hits — overproduced electronic garbage lip-synced by over-sexualized teenagers — blaring out of speakers from every shop on the street. The scent of fried food, all of it drenched in spicy gochujang, wafts up from the battered street carts that are on every corner. Restaurants stay open all night. In fact, pretty much everything is open all night.
Through the middle of all this flows the Han River. Like the river, everything in Seoul moves forward relentlessly. New office towers go up every day. New roads and train lines are constantly appearing, and as the city grows, so do its strange eccentricities.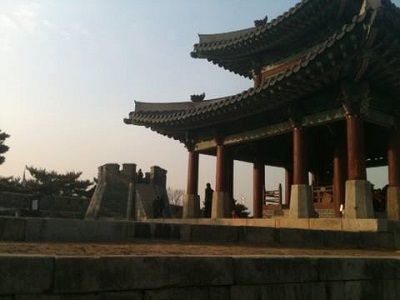 By night, respectable businessmen pass out drunk in the street, vomiting flowers of kimchi on the road and on their shiny suits, dropping their giant smartphones on the ground. Teenage girls roam in packs after school hours, laughing embarrassedly while covering their mouths with their hands. Love motels are on every block, ready to play host to adultery or an affair between unmarried youths.

When I think about Korea now, it's hard to sum it up succinctly. The relentless pace of progress has resulted in a country with many strange idiosyncrasies and little continuity. It's a place rife with contradictions. There is almost no street violence, but the country is technically at war (from an armistace agreement of 1953 that ended the Korean War).
The gleaming subway system is the best in the world, but the plumbing—that other massive set of underground pipes—is so medieval that you can't flush toilet paper in the toilet. Careless youth throw trash on the street at night, only for conscientious old men to wake and clean it up at the crack of dawn.
The country has a history of being invaded and oppressed, but the people are incredibly optimistic.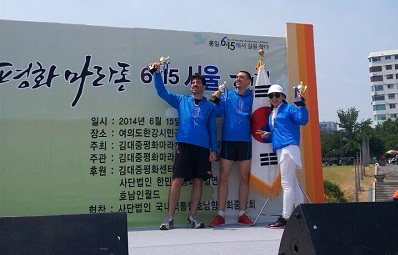 For a while, I basked in the existential weirdness that Korea offered, but during the year I was there, I had to make a decision. I had certainly escaped my life in America, but at some point I had to go back home. I couldn't stay abroad forever, and when I went back to America, I needed a change, both in my career path and in my expectations for the future. Change was all around me. Perhaps no other country had changed as much as it had in Korea. Since the Korean War, South Korea had developed at a staggering rate and it showed little sign of stopping. Almost everything I saw in Seoul in 2013 did not exist fifty years ago. In that time, Koreans went from poverty to prosperity. They took charge of their own future and sculpted it into something beautiful. Maybe I could do the same.
This year I returned to America. Since returning, I've started a new career as a technical writer. It's not the perfect job for me, but it's far better than leasing apartments, and my experience as a teacher certainly helped me get hired in this position. But perhaps more importantly, living in Seoul has opened my eyes a bit. I'm more patient with the plans I make, I'm more open to new ideas, and I'm better at finding adventure in life's everyday occurrences.
I am back in Chicago, but today I've rediscovered my hometown. I have less anxiety now than when I graduated from college. I've become an avid hiker and I've found a taste for Korean food. I'm planning a hiking trip to Nepal in the spring. I'm looking forward with confidence.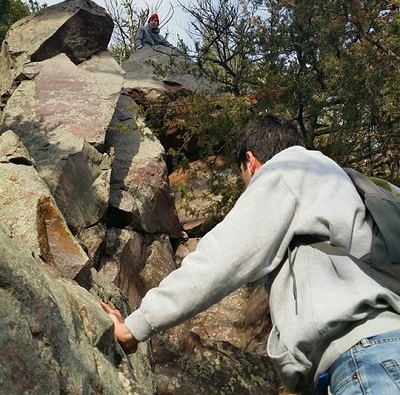 I think it's the tendency of Americans to look backward, to see our country and our cities as places of former glory, and to see the future as an object of dread. There are many things in our culture that make us cynical. But watching a city evolve before your eyes can make you realize that the world is not an inherently static place and that change is actually possible. With hard work and smart planning, Koreans have transformed their country from a dusty backwater to a global powerhouse, filled with unique pleasures and funk. In Seoul, as in life, change is the rule.
Cameron Shenassa received a BA in English from DePaul University in 2013. He taught English in a private school in South Korea for a year. Now he lives in Chicago and works as a technical writer.
Founded in 2010, International TEFL Academy is a world leader in TEFL certification for teaching English abroad & teaching English online. ITA offers accredited TEFL certification classes online & in 25 locations worldwide and has received multiple awards & widespread recognition as one of the best TEFL schools in the world. ITA provides all students and graduates with lifetime job search guidance. ITA has certified more than 25,000 English teachers and our graduates are currently teaching in 80 countries worldwide.
Want to Learn More About Teaching English Abroad?
Request a free brochure or call 773-634-9900 to speak with an expert advisor about all aspects of TEFL certification and teaching English abroad or online, including the hiring process, salaries, visas, TEFL class options, job placement assistance and more.