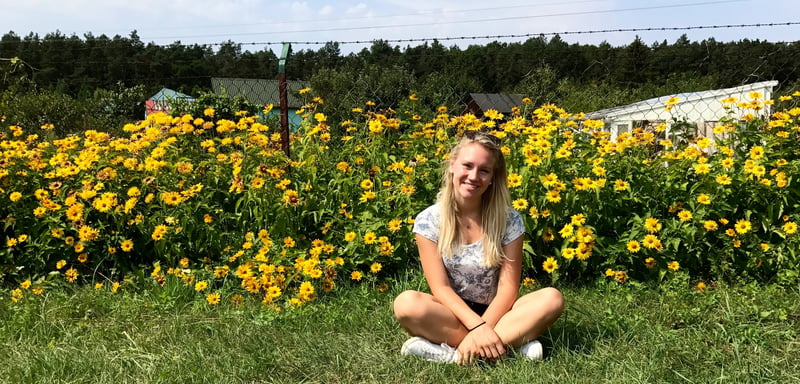 Ambassador City Fact Sheet: Rome, Italy
To help our students and graduates make a smooth transition to their new lives teaching English abroad, we've enlisted our ITA Ambassadors to provide us with insider facts and tips for making the most of life in cities around the globe like Rome, Italy.
Whether it's finding an English-speaking doctor, opening a bank account, or simply finding a supermarket where you can find the odd comfort food from home (peanut butter!), our ambassadors have actionable on-the-ground-tips to help you feel at home in your new home city. Please note that things change and we will do our best to keep these "Fact Sheets" updated over time and that current and future ambassadors will continue to provide the most accurate and up-to-date information possible.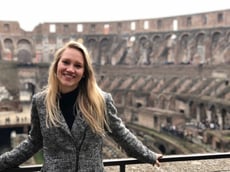 Name: Allie Merges
City: Rome
Country: Italy
Visa Type: Tourist Visa


Where can you find North American comfort items like peanut butter in Rome?
As far as food items go, I can't say I've missed much, as the food here is mostly all fresh and local. However, for items like peanut butter or more ethnic food items, I love Castroni (the one I typically go to is located at Via Cola di Rienzo, 196/198, but there are others all over the city). It carries food items from all over the world, as well as organic and allergen free items.
I'm a big fan of coconut oil, however, and that took me a while to find initially. I ended up finding a vegan shop called iVegan (located at Via Angelo Emo, 125), though, which also has things like Clif bars (VERY hard to find elsewhere) and other health-nutty items if that's your thing. :) Oh! And any apple cider vinegar fans? Just me? Well anyway, nearly all supermarkets carry it if you're into that as well.



Transportation - how do people get around town?
While there are many different modes of transportation in Rome (train, metro, bus, tram bike, taxi, and of course walking), it's not the most organized or timely, as there are often strikes and cancellations, or things are just running late. For this reason, I've had the best luck with the metro (that is, if your destination is on one of the two main metro lines). Otherwise I like the tram or the train. I personally haven't had much luck with the bus as it generally involves more waiting and a further transit than the other ways, but sometimes you just can't avoid it.
If you plan to use public transport on the daily and because different modes of transportation access different areas of the city, your best bet is to purchase a monthly pass that can be used for the train, bus, metro, and tram. It costs 35 euros a month (whereas a ticket for any of the above is 1.50 euro one way). For me this saves a LOT of time and money.
Uber also exists (kind of) in Italy, but it's technically illegal. The prices seem to be comparable with regular taxis as well, so if taking a taxi is more your thing, I'd suggest going to a (specifically marked) taxi at a taxi station. Otherwise I'm a big fan of the app MyTaxi, which offers pretty decent fares.
Something I've been seeing more recently around town are oBikes. The app oBike is super easy and inexpensive, and all you do is pick up a bike you see on the street, scan its code, and start riding! Your balance on the app will take care of the rest. The best part is that you can leave the bikes ANYWHERE, as in not only at designated bike racks. Very convenient.


Please recommend up to 3 hospitals/doctors in Rome for English speakers
Any pharmacy in the center will speak enough English to suit your needs. I've found the pharmacies to be more helpful with larger health concerns than they would be in the US. For this reason, I personally haven't had to go to the hospital or a doctor in Rome, but I've heard good things of the following (all of which are located centrally and accessible via public transport):
→ MedInAction - house call service for travelers, students and expats (medinaction.com)
→ Doctors in Italy - walk-in clinic for foreigners (Via Frattina, 48)
→ International Medical Center (Via Giovanni Amendola 7) - also does home visits if necessary.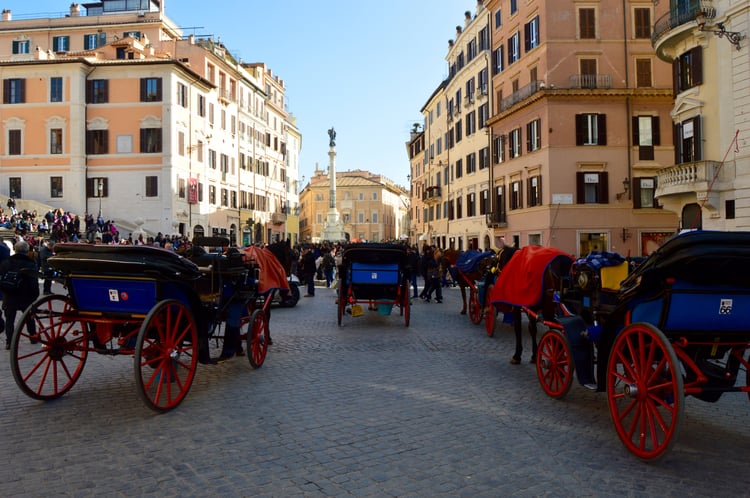 Please share your recommendations for beauty supply stores, hairdressers, barbers, etc in Rome
I am a huge fan of the makeup store KIKO. While I'm definitely not an instagram-worthy-contour-goddess-extraordinaire, in my opinion, KIKO offers affordable, but quality makeup items of all sorts. There are other makeup supply stores here as well (Sephora, MAC, and Wycon, just to name a few).
As far as hairdressers go, there's an AVEDA branch near me that I've had really good experiences with (Via Properzio, 39). The prices are less expensive than AVEDA salons back home, and I feel like I can really trust them with my hair.
Barber Shops for men seem to be on every street corner and are a lot more reasonably priced. So to all the men out there looking to move to Rome, have no fear!


If you've opened a bank account, please list the name and location of your bank
I have not opened a bank account, here, but when I need to cash paychecks at the bank, I use BNL (located at Piazza del Risorgimento, 27).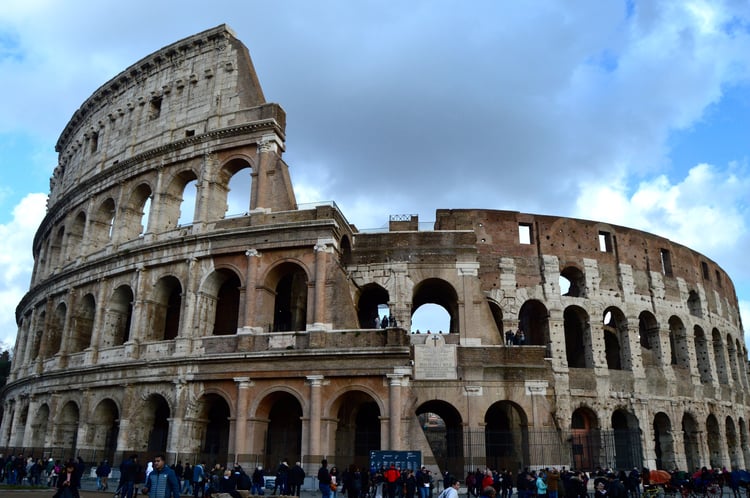 What restaurants do you enjoy eating at in Rome?
Aperitivo in general (dinner buffet included with drink, usually for under 10 euros), but more specifically at DoppioZeroo (Via Ostiense, 68). Great selection with plenty of veggies!
→ Website: https://doppiozeroo.com/?lang=en
Freni e Frizioni (another top aperitivo place, located at Via del Politeama, 4/6). Funky drinks and great atmosphere, located in the heart of Trastevere, one of my favorite places for overall nightlife. There's a great outdoor area for when it's nice out, as well!
→ Website: http://www.freniefrizioni.com/
Ristorante Carlo Menta (Via della Lungaretta, 101). Wonderful family dining room-like setting, with lovely home-cooked classic Italian dishes. Everything comes at an AMAZINGLY-reasonable price, especially given the quality. No website available.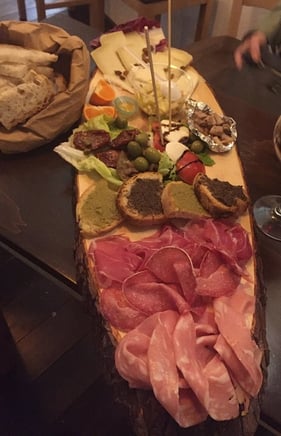 Gianfornaio (Via Attilio Regolo, 12/A). Baked good game: on point! I am always on the hunt for delicious pastries, and Gianfornaio is always a good choice when I'm craving something sweet (always). With options sweet and savory, as well as a variety of teas, it's a great place to spend an afternoon or lazy weekend morning.
→ Website: http://www.ilgianfornaio.com/
Pizzeria Rustica (Viale Giulio Cesare, 183). AMAZING margarita pizza by the slice. It's not difficult to find good pizzerias in Rome, but for grabbing a piece on the go, this tiny little pizza bar (standing room only) really does pizza right. No website available.


What places do you enjoy visiting during your free time in Rome?
I love to pass time in any park-like space, so either Villa Pamphili or Villa Borghese are perfect options for sitting, people-watching, reading, picnic-ing or whatever else suits your fancy.
I can think of about any excuse to visit my favorite gelateria, La Romana (Via Ostiense, 48). With delicious and fresh gelato (which you can see being made!), and a cone filled with chocolate sauce of your choice, coming here is ALWAYS a good idea.
Brown Pub (Vicolo de' Cinque, 29). Funky atmosphere and really cool bartenders. Drinks are cheap too!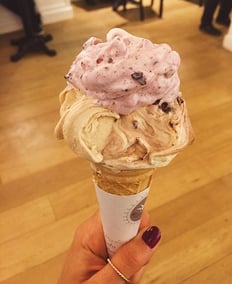 Porta Portese Flea Market (Piazza di Porta Portese, 00153). An incredibly huge flea market open every Sunday morning. You can find new and used clothing, shoes, home goods, and everything in between, always for great deals! I love simply walking down the market's streets and people watching, or looking for vintage jewelry or home accents. It's always an adventure!
Bar San Calisto (Piazza di S. Calisto, 3). Simple, family-owned bar, with outdoor seating near an always-bustling piazza. Inexpensive, but great wine and classic Italian cocktails. Great place to sit or stand outside and just chat and enjoy Rome.


What resources did you use to find permanent housing in Rome?
There are a variety of housing sites to check out, but the ones I've had the most luck with are as follows:
EasyStanza: look for rooms within apartments (often already inhabited with roommates). You can select your budget and how many roommates you'd like to live with. There's usually a variety of centrally-located apartments for a reasonable price.
Spot A Home: offers pre-inspected, move-in ready homes for those looking for roommates or a place for themselves.
Facebook expat groups: Expats Living in Rome, Expats in Rome Noticeboard, the ITA Italy Alumni Group, and pretty much any other expat-type group on Facebook. There are constantly vacant rooms being posted or people posting in search of housing. Reaching out to others in similar situations can help a lot.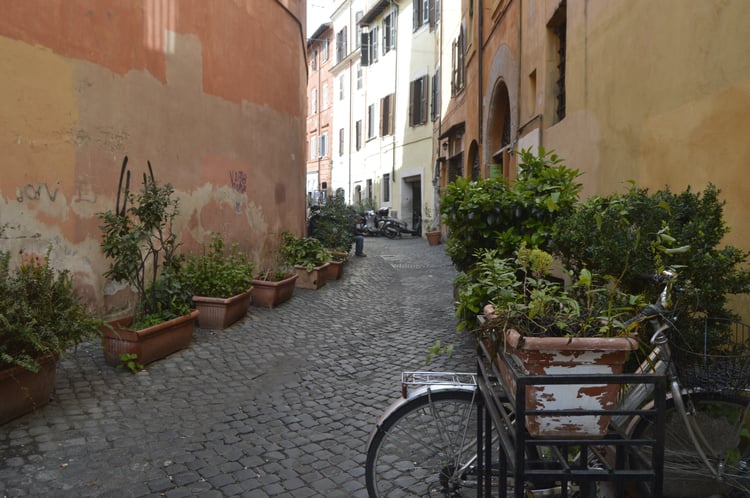 Have you found an expat community in Rome? How?
I've found friends in a variety of different ways. I got lucky hitting it off with some people from my work, which expanded my circle of friends. I also occasionally go to expat events or even Couchsurfing (where you can meet short-term travelers, Roman natives, and anyone in between). I even tried Bumble BFF, where women can meet other women looking for friends. This was nice because I typically work until pretty late in the evening so a lot of times I can't attend organized groups or classes.


Please list any additional information/resources that you think may be useful in Rome
As far as specific questions go, feel free to reach out to me or any of the expat groups I mentioned previously. Getting advice from people who have been living here seems to be your best bet in terms of experienced advice.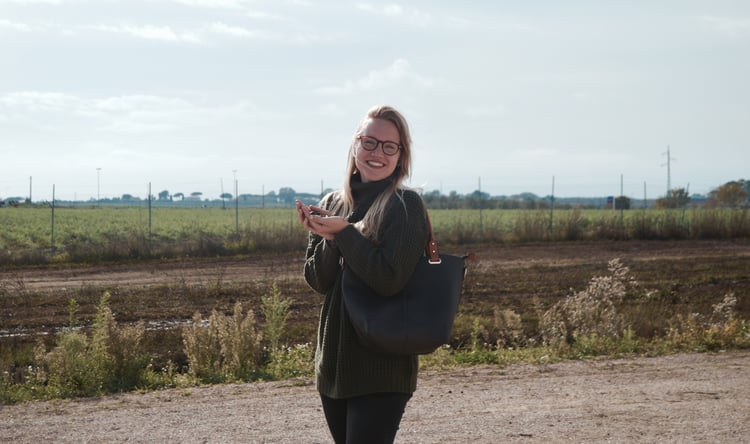 ---
Want to Learn More about Teaching English Abroad?
If you are excited about teaching English from either the comfort of your own home or anywhere in the world, contact us about TEFL certification options and get ready for a great adventure!
Related Resources: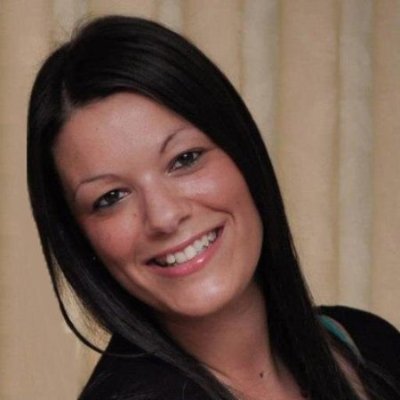 An accomplished traveler (she's visited 40 countries!), Lynda hails from Melbourne, Australia. Since she joined ITA in 2017, Lynda has become a primary expert on the field of teaching English online. Not only has she published numerous articles on the topic herself, but she has worked with International TEFL Academy alumni around the world to produce an entire library of information and content about teaching English online. Lynda also serves as a primary organizer of ITA's ground-breaking Teach Abroad Film Festival.
Want to Learn More About Teaching English Abroad?
Request a free brochure or call 773-634-9900 to speak with an expert advisor about all aspects of TEFL certification and teaching English abroad or online, including the hiring process, salaries, visas, TEFL class options, job placement assistance and more.