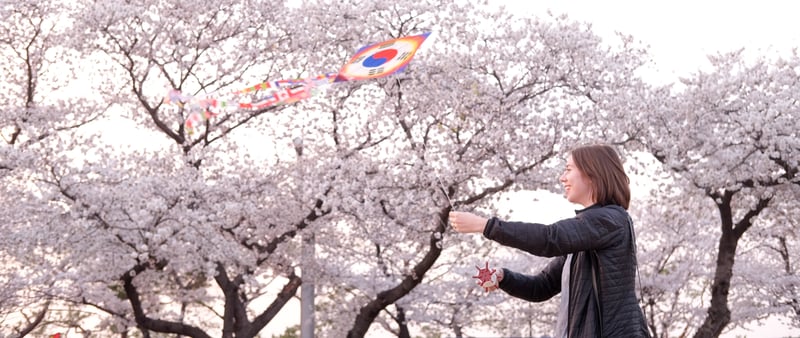 Ambassador City Fact Sheet: Gumi, South Korea
To help our students and graduates make a smooth transition to their new lives teaching English abroad, we've enlisted our ITA Ambassadors to provide us with insider facts and tips for making the most of life in cities around the globe like Gumi, South Korea.
Whether it's finding an English-speaking doctor, opening a bank account, or simply finding a supermarket where you can find the odd comfort food from home (peanut butter!), our ambassadors have actionable on-the-ground-tips to help you feel at home in your new home city. Please note that things change and we will do our best to keep these "Fact Sheets" updated over time and that current and future ambassadors will continue to provide the most accurate and up-to-date information possible.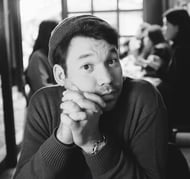 Name: Ben Corda
City: Gumi
Country: South Korea
Visa Type: E-2 Visa


Where can you find North American comfort items like peanut butter in Gumi?
You can find many American products at any of the big box stores like E-mart or Lotte. They are usually with a significant mark up.
E-mart
65-1 Gwangpyeong-dong, Gumi, Gyeongsangbuk-do, South Korea
E-mart
23 Igyebuk-ro, Imsu-dong, Gumi, Gyeongsangbuk-do, South Korea
Lotte Mart
465 Sinpyeong-dong, Gumi, Gyeongsangbuk-do, South Korea
Fill Mart
58 Yeoheon-ro, Inui-dong, Gumi, Gyeongsangbuk-do, South Korea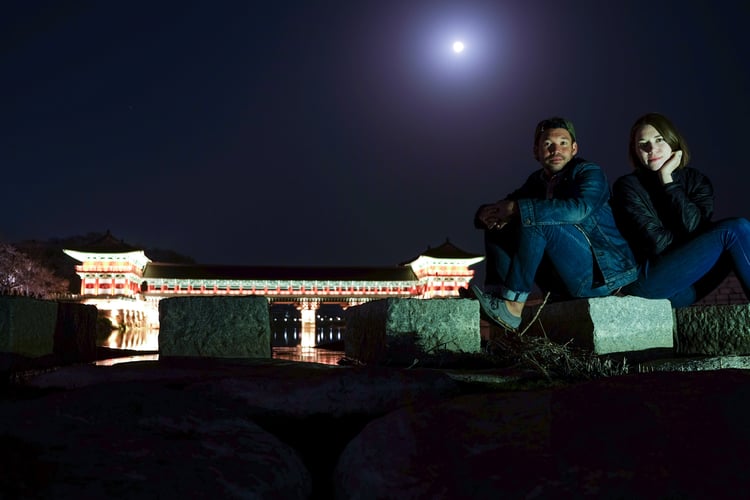 Transportation - how do people get around town?
Best ways to get around include, walking, biking, buses and taxis. I also chose to get a motorcycle, as I was accustomed to riding one back home.
Walking is best for about a 20 min radius.
Bikes can get you places faster and can turn a 1 hour walk into 20 min bike ride. There are many bike shops or you can find deals on Facebook. Koreans are avid bikers so some brands tend to be more expensive. I opted for a cheaper used Korean made bike for about $50 and it has been great! Korea has extensive bike trails along many of its rivers so bikes are also great for weekend trips.
Local buses cost about $1.50 to $2.00 most places. They are fairly regular and most stops in Gumi now have a digital sign with the names and times of upcoming buses. It is best to get a T-Money card (it will work in buses in all cities and subways in Seoul and Busan). You can purchase and charge up these cards at any local convenience store.
Taxis are a easily found and are definitely the quickest public means of getting around. The cost will add up. Although short distances with multiple people can prove cost effective. For example, a twenty minute walk/15 min bus ride ($1.50 per person) can take 5 minutes ($3.00) so if you have at least two people, it will cost the same as a bus. The cost from our neighborhood to the train/bus station is about $12.00. This is our most common use of taxis.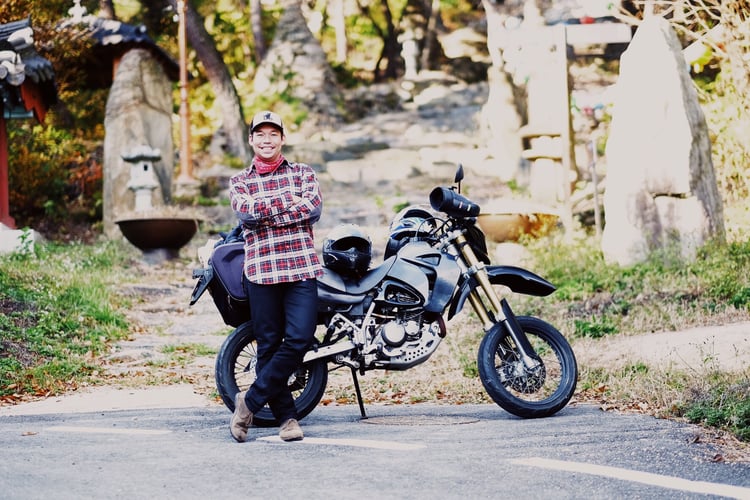 Buying a car or motorcycle is not a common or necessary option. For me, I wanted a way to get into the countryside to photograph rural Korea. I picked up a 125cc moto inexpensively from another English teacher. The process to get insurance and registered was a bit of a chore but for me it was worth it. I looked into getting a car, but there are so many taxes and governmental requirements that I decided against it.
If you want to get out of town you can take a bus or train. Buses go in every direction. The trains mainly go north/south. Buses figure close to $5/hour generally speaking. So for a two hour trip you pay about $10. Trains are similar in pricing, so traveling is pretty affordable.


Please recommend up to 3 hospitals/doctors in Gumi for English speakers
Most of the medical professionals in South Korea have some experience speaking English. While it is not always conversational, it can give you the information you need. In general, the doctors here don't seem to take time to explain as much as you might be accustomed to. You usually get a matter of fact diagnosis and a cocktail of prescriptions made by a nearby pharmacist.
ENT - a lot of time ENTs seem to be the go to doctors in Korea. They deal with flu, respiratory issues and common colds. They are specialists but not at specialist prices like we are accustomed to in the US.
Idongik Otolaryngology
21 Indon 36-gil Gumi-si Gyeongsangbuk-do
For General Hospital:
Gumi Gangdong Hospital
46 Indong 20-gil Gumi-si Gyeongsangbuk-do


Please share your recommendations for beauty supply stores, hairdressers, barbers, etc in Gumi
In Korea skin care is of utmost importance. There are beauty supply stores on every corner, sometimes more than one. My wife seems to like Innisfree but all are comparable. I was lucky enough to find a really great hairdresser/barber that speaks great English. His name is Matt and works at:
Park Seung-Chul (Dong-Chul)
23 Igyebuk-ro, Imsu-dong, Gumi, Gyeongsangbuk-do, South Korea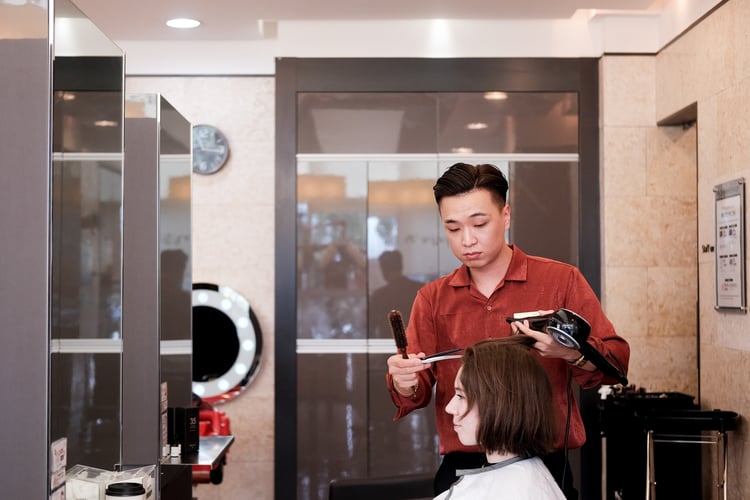 If you've opened a bank account, please list the name and location of your bank
I chose to go with KEB/HANA, one of our co-workers recommended and was said to be foreigner friendly. There are several locations.
→ 15 Sanho-daero 31-gil, Okgye-dong · 054-471-6506
→ 314-6 Hwangsang-dong · 054-473-1111
→ 134 Suchul-daero, Gongdan 2(i)-dong · 054-461-8931
→ 369-8 Wonpyeong 1(il)-dong, Gumi, Gyeongsangbuk-do


What restaurants do you enjoy eating at in Gumi?
1. Hongchuncheon Cheese Spicy Stir-Fried Chicken Gumi: This place pretty much has one dish, you just add what you want to the chicken. Don't forget to get the rice after you are done with the chicken.

Address: 30 Indong 36-gil Gumi-si, Gyeongsangbuk-do
Phone: 054-471-7474
2. Bappul Ttegi: Our local kimbap shop. Be sure to get the donkas kimbap and the omrice.
Address: 20 Indong 28-gil Gumi-si, Gyeongsangbuk-do
Phone: 054-474-9558
3. Okkudak Gumi: A place known for baked chicken. A change of pace instead of fried chicken.
Address: 22-39 Indong32-gil Gumi-si, Gyeongsangbuk-do
Phone: 054-475-5892
4. Gumi Smallhouse 90: Our cozy spot to get a cocktail and some great eats. Get the sliced pork and seaweed rice.
Address: 29 Indong 26-gil Gumi-si, Gyeongsangbuk-do
Phone: 010-4046-2026
5. Bokhui Nuna: The classic mom and pop Korean food spot. Be sure to get the bulgogi.
Address: 41-3 Indong 28-gil Gumi-si, Gyeongsangbuk-do
Phone: 054-474-3033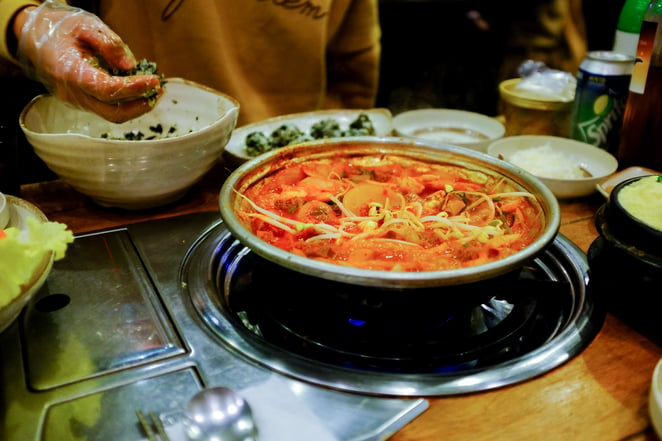 What places do you enjoy visiting during your free time in Gumi?
1. Nine Sister Flower Cafe: Local coffee shop, the manager speaks English and makes great Americanos.
Address: 51 Indong 28-gil Gumi-si, Gyeongsangbuk-do
Phone: 054-471-0461
2. Boom Music Room: Our local Noraebang (Karoke) 4 songs for 1000 won.
Address: 22-11 Indong 32-gil Gumi-si, Gyeongsangbuk-do
3. Coffee Timber: Another great coffee shop. This one has its own coffee and a little more specialized ways to brew.
Address: 56 Indongjungang-ro Gumi-si, Gyeongsangbuk-do
Phone: 054-475-5107
4. Byeolbit Park: The park by our school. It host the local market on Thursdays.
Address: Gupyeong-dong Gumi-si, Gyeongsangbuk-do
5. Songwoo Beer: Great place to grab a beer after work. They have imports but also they are known for adding things to the local draft beers like coffee shots or grapefruit flavoring.
Address: 19 Indong 32-gil Gumi-si, Gyeongsangbuk-do


What resources did you use to find permanent housing in Gumi?
Housing was provided by my academy.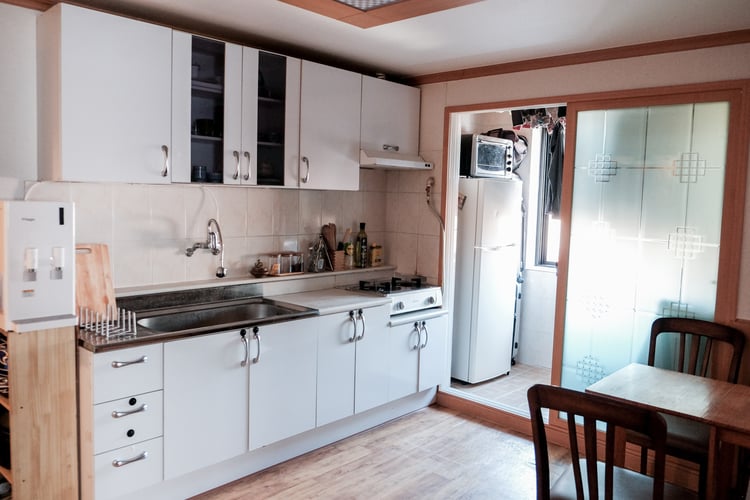 Have you found an expat community in Gumi? How?
Yes, there is an expat community in Gumi. Most cities have a local watering hole popular with expats. In Gumi, it is Corona Bar. For me, the vibe was a little off but many of my friends enjoy it. I chose to get involved with a local church that has an English service and a mixed community of Korean and expats as well. Digitally, there is always usually an expat Facebook group for your city. It's a great way to find folks to hang out with or garage sale type items.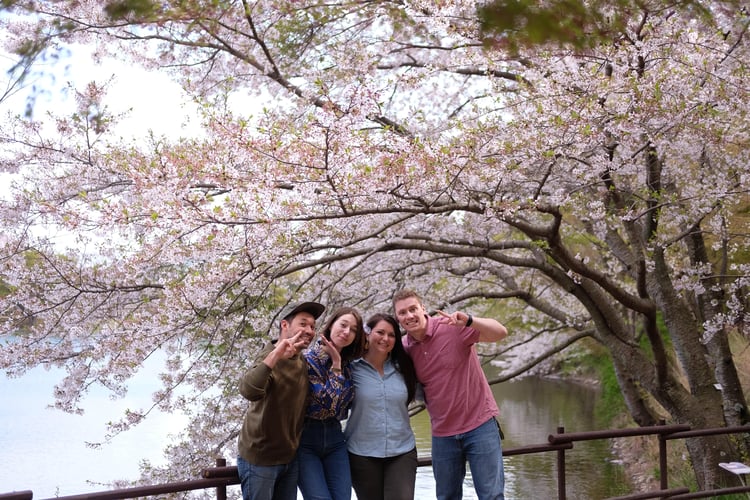 Please list any additional information/resources that you think may be useful for ESL teachers in Gumi
→ Airport shuttle from Gumi to Daegu
http://www.gumi.go.kr/portal/contents.do?mId=0604030000
→ Gumi Homepage
http://www.gumi.go.kr/main.do
---
Want to Learn More about Teaching English Abroad?
If you are excited about teaching English from either the comfort of your own home or anywhere in the world, contact us about TEFL certification options and get ready for a great adventure!
Related Resources: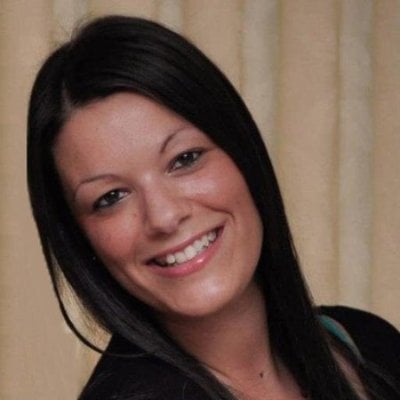 An accomplished traveler (she's visited 40 countries!), Lynda hails from Melbourne, Australia. Since she joined ITA in 2017, Lynda has become a primary expert on the field of teaching English online. Not only has she published numerous articles on the topic herself, but she has worked with International TEFL Academy alumni around the world to produce an entire library of information and content about teaching English online. Lynda also serves as a primary organizer of ITA's ground-breaking Teach Abroad Film Festival.
Want to Learn More About Teaching English Abroad?
Request a free brochure or call 773-634-9900 to speak with an expert advisor about all aspects of TEFL certification and teaching English abroad or online, including the hiring process, salaries, visas, TEFL class options, job placement assistance and more.