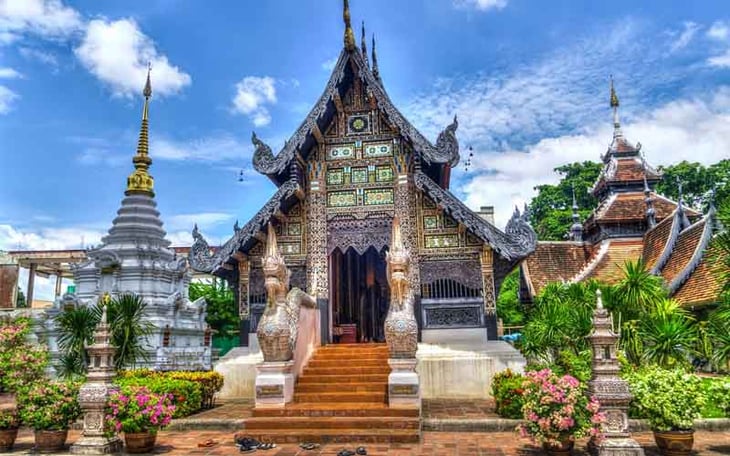 A Day In the Life of a Student in the Chiang Mai, Thailand TEFL Class
International TEFL Academy is proud to offer a world-class 4-week Chiang Mai TEFL course at our partner TEFL school's headquarters located in the heart of Chiang Mai, Thailand. Employing a state-of-the-art curriculum and taught by expert university-level instructors, this course is designed to provide you with the skills & qualification you need to succeed in teaching English abroad. This course is fun and you will learn a ton, but it is also very demanding and requires that you be prepared to meet the full-time demands of a rigorous university-level course. To help you prepare for this course, we've put together a typical day in the life schedule to outline the daily grind and commitment required.

Tuesday – Day 2, Week 1
This is not a hyperbolic lesson plan. The workload here is very realistic given the requirements of the course.
7:00am: Wake up, get out of bed, grab your toothbrush and take a shower. Getting dressed is optional but highly recommended. Most accommodations are only a 5-minute motorbike, bicycle or Uber ride away from the school but coffee and breakfast are essential to get the day off to a flying start.
8:45am: Arrive at school with time to spare for another coffee - there are two excellent cafes within 100 meters of the school.
09:00am - 10:20am: Get the tough one out of the way early - your Grammar Input today contrasts the Present Continuous and Present Simple verb tenses. I am drinking a coffee at school vs I drink coffee at school.
10:20am - 10:30am: Coffee break, or perhaps tea this time - at last a chance to catch up with any gossip from the other trainees about last night's meet up at Annie's plus find out how job searches are going/starting.
10:30am - 11:00am: Return to the training room to review the 1-1 student language analysis assignment. This is how you will know the correct level to pitch your lessons when you find private students.
11:00am - 12:00pm: Roll straight into the first Teaching Input. You are going to acquire your first classroom teaching tool - presentation skills. How will you 'explain' quite complex language ideas using only English to students who are learning English? All will be revealed... and practiced.

12:00pm - 01:00pm: At last, lunch. There are a number of cheap, but delicious, Thai food restaurants within a 10-minute walk from the school - a main, a side and a drink for $2!!!!. Alternatively, Subway, Pizza Hut and McDonalds deliver.
1:00pm - 2:50pm: Continue with presentation skills. Now it's your turn to come to the front of the class and practice, or rehearse, today's new classroom skill.

2:50pm - 3:00pm: Coke break, you've had enough coffee.
3:00pm - 4:00pm: Finish the second training day with a Thai language lesson. You'll learn some basics plus you'll experience the classroom from the perspective of a language learner. You'll appreciate the difficulty of learning a new language. This is invaluable experience for when you first step into the classroom as a trainee language teacher during week 3.
4:00pm: Head for home, take a rest and then it's time to meet some of my new training buddies for food and perhaps a beer, or two.
10:00pm: Return home to get a good sleep ready for tomorrow's new training experience.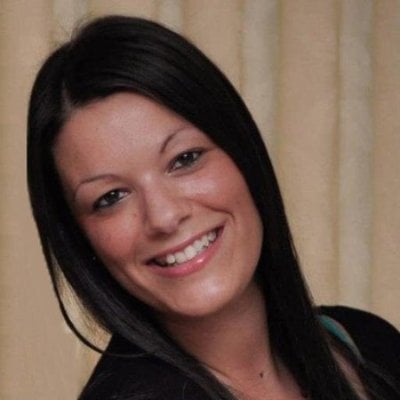 An accomplished traveler (she's visited 40 countries!), Lynda hails from Melbourne, Australia. Since she joined ITA in 2017, Lynda has become a primary expert on the field of teaching English online. Not only has she published numerous articles on the topic herself, but she has worked with International TEFL Academy alumni around the world to produce an entire library of information and content about teaching English online. Lynda also serves as a primary organizer of ITA's ground-breaking Teach Abroad Film Festival.
Want to Learn More About Teaching English Abroad?
Request a free brochure or call 773-634-9900 to speak with an expert advisor about all aspects of TEFL certification and teaching English abroad or online, including the hiring process, salaries, visas, TEFL class options, job placement assistance and more.