Moving to South Korea to Teach English? Bring These 5 Items!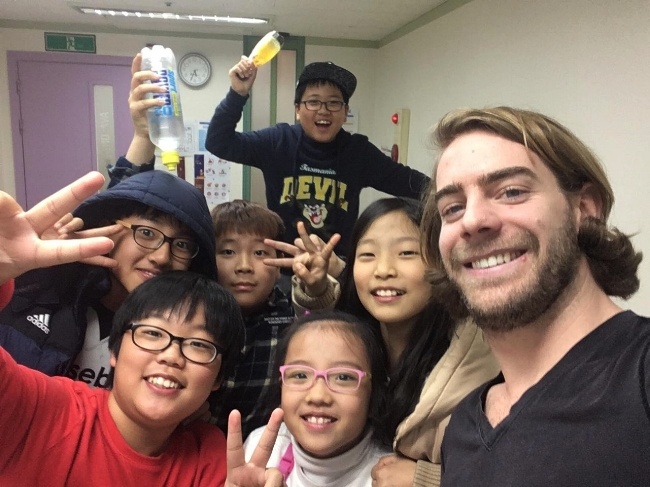 Headed on your way to teach English in South Korea? You're in for quite an adventure living, teaching and traveling in one of the world's most amazing countries. You won't need much to make the most of your experience in Korea, but here are a few pro tips on some things to bring to make your transition just a tad bit smoother.
1. A Rain Jacket
During July and August, the East Asian monsoon season can mean rain all day, for days on end. With averages nearing 15 inches of precipitation during each of these months, an umbrella simply won't cut it! While it's possible to buy yourself rain gear once you've arrived in country, why not just show up prepared with what you'll inevitably need?
2. A Year's Supply of Deodorant
For those of you aren't already in the know, the majority of Koreans have a wonderful genetic mutation that, in short, means they don't get stinky armpits (due to less of a certain sweat gland which produces body odor). The result; deodorant is not readily accessible in South Korea, so you'll want to bring your own unless you're already the recipient of the aforementioned DNA.
3. Plug Adapter + Voltage Converter
Yes, you can buy a power converter in Korea, but it's worth the mention here because we all know you're going to want to plug in your laptop on day one, without the hassle of tracking down an electronics store in a foreign land. The plug adapter is needed simply to change the shape of the plug into the wall. Note: You may have adapters from prior trips abroad, but be aware that plugs are different in different regions so make sure that any adapter you purchase is compatible with Korean outlets.
The voltage converter is necessary so you don't fry your stuff (like your laptop or your hair dryer). Voltage for electrical outlets is twice the strength in Korea than in the United States or Canada, (220 – 240 Volts vs 110 – 120 Volts). The first time I plugged my hair clippers directly into the wall socket with an adapter that did not have a built in voltage converter, it sounded like I just fired up a chainsaw. Within minutes all of the screws vibrated loose, the clippers completely fell apart and were sitting in shambles on my apartment floor. So when moving to South Korea to teach english, keep this in mind with items such as hair dryers, straighteners, or curlers if you'd like to avoid a potential inferno.
4. Your Loved Ones & A Piece of Home
It would be cruel and inhumane to put your family/friends into your checked luggage for a 14 hour flight to Seoul, so let's just do second best and pack some printed pictures to put on your refrigerator or to frame and hang the wall. Also, your colleagues and students will want to know about your family and where you are from. Having photos and a knick knack or two from home can be great props for such exchanges.
5. Shoes & Other Clothing That Fit
Last must-bring item for moving to Korea to teach english, clothes! For men, finding options for shoes over the size of 10 can be tricky. The same goes for women who wear a shoe larger than a size 7. Bring what you need for the year; work shoes, everyday beaters, trendy kicks, as well as athletic shoes for your sport of choice and potentially hiking boots…you know you!
The same can be said for clothing attire. Especially if you are a taller/larger build (man or woman), you may have a hard time finding basic clothing items that fit properly from shirts to jeans to bras and underwear.
Related Articles:
Matt Birgy is a member of the ITA Advising team, Matt has taught abroad in South Korea, studied in Germany, worked with adult ESL students in Chicago and visited over 20 countries worldwide. Between his teaching days in Korea and working as a senior advisor at ITA, Matt has more than 10 years of professional work experience in the field of TEFL and Teaching English Abroad.
Want to Learn More About Teaching English Abroad & Online?
Request a free brochure or call 773-634-9900 to speak with an expert advisor about all aspects of TEFL certification and teaching English abroad or online, including the hiring process, salaries, visas, TEFL class options, job placement assistance and more.