5 Reasons You Should Start Teaching English Online Before You Move Abroad
Written by: Nicola Rae
Last Updated: September 21, 2020
When I left my traditional teaching job in June, I knew I had about four months before my adventure abroad would begin. I was more than ready to get out of the country and start exploring the world, but due to obligations back home, I had to wait.
Waiting can be torture!
To help ease my antsy desire to teach abroad, I got a job teaching English online. I ended up loving it so much I decided to take my job with me! Now I teach English online from pretty much anywhere and I love the freedom and flexibility. If you plan to travel while teaching English online, get started while you are still at home.
Here's why:
1. The least fun part of starting any job? All the paperwork.
Teaching English online is no different. When you start teaching English online at home before you move abroad, it is much easier to round up the required documentation and paperwork. VIPKID, for example, requires teachers to upload a copy of their Bachelors degree, teaching certificate (if applicable), TEFL certificate (if applicable), and any other certifications and references. Teachers also must upload a W9 form for tax purposes. It is easier to tackle this while you are home, not a world away from all your various documents and certifications.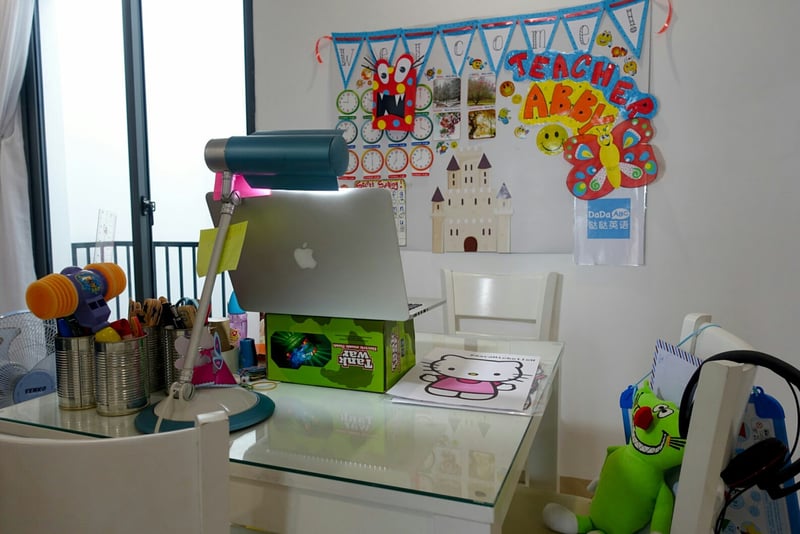 2. You can make sure you have the right equipment.
Online teaching has some techie requirements and you will need to make sure your laptop, headset, and props for teaching English online are all in top working condition. Don't wait until you are in that exotic beachfront villa to learn that your laptop is too slow to support your online teaching platform or your left headphone doesn't work. Teaching a few classes before you leave teaches you what kinds of props you will need to take abroad. I travel with a set of ABC flash cards, animal finger puppets, and a bag full of laminated 2D objects like cars, maps, flags, and foods, to name a few. I imagine it would be quite hard to find English flash cards in a non-english speaking country. You can find my full nomadic classroom packing list here!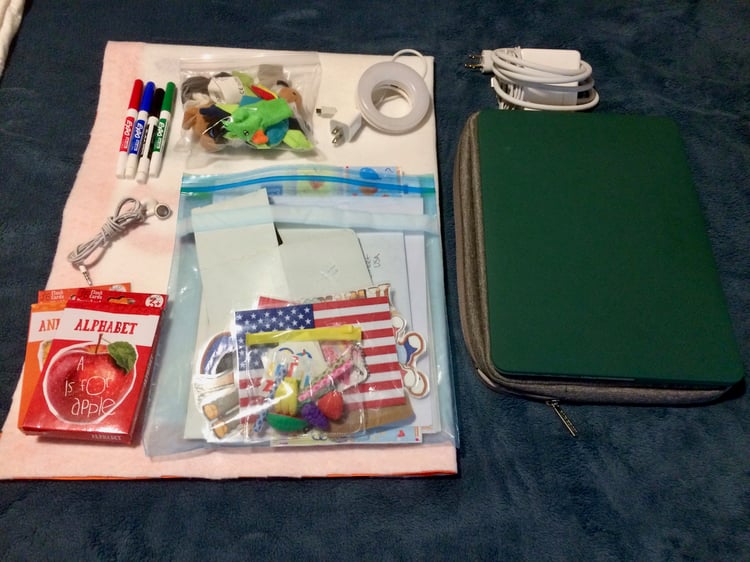 3. The hiring process for online teaching companies can take a long time.
Receiving your first paycheck takes even longer. My hiring process with VIPKID took three weeks and my first paycheck came a month after I started. Don't put yourself in a situation where you have to live abroad for over a month without a paycheck. Start teaching English online at home and head abroad after the money starts coming in.
4. You can build up some regulars.
Regulars are students that book your class more than once. They are less likely to cancel and these classes tend to be more fun since you already know the student. Even though there are tons of clients with VIPKID and other online English companies, there is no guarantee that your schedule will fill up every single time. Building regulars is a great way to quickly and consistently fill your schedule.
5. You can find out if you really like it.
Imagine if you could test drive your teaching job abroad before actually going and doing it. What if you could get a taste of your real teacher life and do a practice run of what your schedule will look like abroad. Would you do it? Of course you would. When you start teaching English online before you go abroad, you are doing just that. You get to test out, in real life, the job you will have while you live abroad. Chances are you will be doing this job for 20-25 hours a week so you should make sure you really like it. It is quite different from teaching in the classroom. I happen to love it.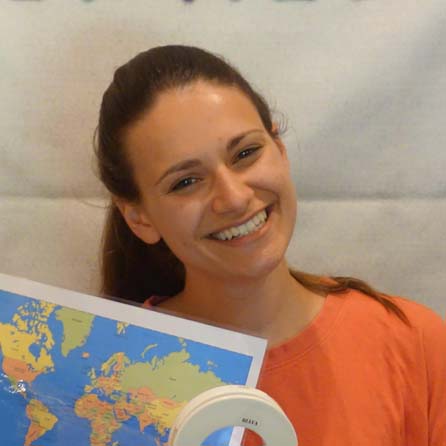 Nicola is an Atlanta native who loves teaching, budget travel, and guacamole. She holds BA's in Anthropology and Sociology from the University of Georgia and a Masters in Education from Francis Marion University. Nicola has spent the last couple of years teaching English online while house-sitting her way through Europe, Asia, and Latin America. When she's not busy teaching or drinking coffee in cozy cafes, Nicola enjoys writing about her travels on her blog.
Want to Learn More About Teaching English Abroad?
Request a free brochure or call 773-634-9900 to speak with an expert advisor about all aspects of TEFL certification and teaching English abroad or online, including the hiring process, salaries, visas, TEFL class options, job placement assistance and more.