5 Reasons to Leave Your Cat Home When You Teach English Abroad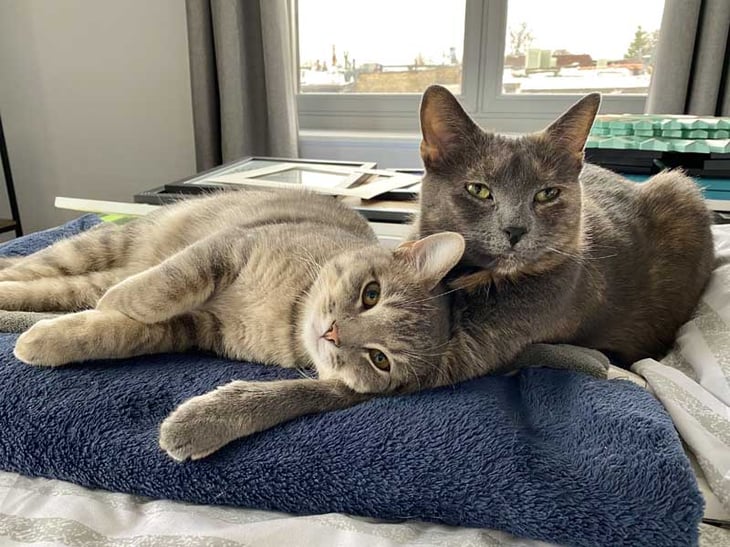 For many of us, one of the most difficult aspect of travel abroad is parting ways with our beloved pets. Whether it's just a weekend away or long-term travel, you almost always find yourself worrying about whether your brother is following the feeding schedule you left him, if your room mate is cleaning out the kitty litter as often as you asked of them, or if your cat is missing you as much as you are missing them (the answer is almost always no).
While finding a reliable pet-sitter can be a daunting task, when moving overseas to teach abroad, this is usually the best route to take. Let's explore 5 reasons to leave your cat at home while teaching English abroad:
1. IT'S TRAUMATIC
This journey alone is stressful for you as a human, so just think about how stressful this will be for your cat who has zero clue as to what is going on. For a small animal that has never left the comfort of your apartment or back yard, being stuffed into a carrier or crate and experiencing new, loud noises (not to mention changes in air pressure) can be traumatizing.
While most cats are small enough to travel in a carrier under your seat, there are instances where some may need to fly in the cargo section of a plane (i.e.: Delta does not allow the transportation of pets in the cabin to or from Dubai, Hong Kong, United Arab Emirates, Australia, and several other countries). And while most pets that travel in the cargo area are fine, you should be aware that these areas contain no human-supervision, resulting in some animals being killed, injured, or lost on commercial flights each year. Excessively hot or cold temperatures, poor ventilation, and rough handling are often to blame.
But don't take it from me, here's what ITA's very own Cassie Wells had to say about flying with her cat:
'"I flew with my cat. It was in the top three worst days of my life. An 18 hour flight from Korea with
a layover in Japan, and then onto Chicago. The poor cat cried and scratched at his carrier the entire
time, ripping his claws out along the way. DON'T DO IT! The end."'

2. QUARANTINE
The transmission of disease is a main concern for most countries when it comes to importing/exporting pets, especially that of rabies, or other diseases that may spread to the local population. When traveling with your cat (or dog), a certified rabies vaccination is required in most countries, and sometimes even a blood titer test to make sure your cat is rabies-free. In some instances, the country you are moving to will require a lengthy quarantine period which could last for up to six months. Not only are quarantine costs high, but during this time, your pet will not be allowed to live with you.
And then there is the repatriation of your cat - depending on the prevalence of rabies in the foreign country that you've been living in, your cat may need to be quarantined again upon your return home!
3. IT'S EXPENSIVE
Moving a cat abroad is expensive and you will need to be in good financial standing to do so. There are specific companies that will handle the relocation of your cat (or dog) for you, and pricing can range anywhere between $1,000 - $3,000 for their services. You may have no choice but to acquire the services of one of these companies, as specific airlines will not transport snub-nosed cat breeds like Burmese, Exotic, Himalayan, and Persian (same goes for snub or pug-nosed dog breeds).
If however, you are able to have your cat travel with you on your flight, there are still several expenses to consider: required veterinarian visits; USDA approval fees; airline pet fees; an approved airline in-cabin cat carrier, etc. If you are flying an airline that has restrictions on in-cabin pet travel to select countries, cargo fees are also an additional expense.
4. HOUSING LIMITATIONS
If you are moving to a country that does not provide you with housing, you will need to find short-term, pet-friendly accommodation in your new country while giving yourself time to search for a long-term housing option. Having your cat (or dog) with you will make this typically easy task much more difficult as many hotels, motels and Airbnb's enforce a no-pet policy.
This will also limit your long-term housing options as many rental apartments allow no pets at all, and if they do, they often have size/weight restrictions and charge hefty monthly fees.
5. RESTRICTIVE TRAVEL
You'll be in an entirely new country and have made so many awesome, new, like-minded friends. You'll want to spend weekends exploring surrounding cities and countries with them, and even longer periods of time traveling during school holidays and contract breaks. As much as you love your cat, they will inhibit your ability to travel once abroad.
If you aren't comfortable leaving your cat with a cat-sitter in your home country while teaching English abroad, imagine leaving it with a foreign stranger in an unfamiliar country! Does this foreign country have pet-sitting apps like Rover or Dog Vacay? How would you go about finding a cat-sitter in South Korea if you want to take two weeks to explore China? These are things you definitely need to be thinking about.
Final Takeaway
While it may be a hard decision to leave your adorable, ball-of-floof-kitty behind while you embark on the greatest adventure of your life, you need to have your cats best interests at heart. And although it may seem like I'm being extremely anti-cat, don't let this article fool you, I am very much a crazy cat lady and have two adorable cats of my own!
At the end of the day, just remember, your cat is almost always plotting to kill you, so don't waste too much time feeling guilty about your decision to teach English abroad and embark on the adventure of a lifetime!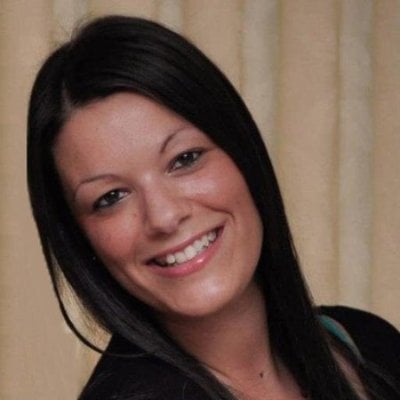 An accomplished traveler (she's visited 40 countries!), Lynda hails from Melbourne, Australia. Since she joined ITA in 2017, Lynda has become a primary expert on the field of teaching English online. Not only has she published numerous articles on the topic herself, but she has worked with International TEFL Academy alumni around the world to produce an entire library of information and content about teaching English online. Lynda also serves as a primary organizer of ITA's ground-breaking Teach Abroad Film Festival.
Want to Learn More About Teaching English Abroad & Online?
Request a free brochure or call 773-634-9900 to speak with an expert advisor about all aspects of TEFL certification and teaching English abroad or online, including the hiring process, salaries, visas, TEFL class options, job placement assistance and more.