teach english online
5 Key Tips for Getting Hired to Teach English with VIPKID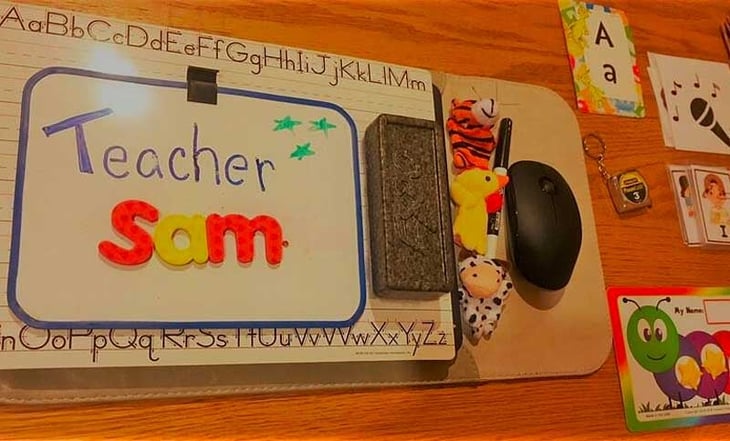 ** As of August 7, 2021, VIPKid published this note on how their business will be affected by China's new education regulations moving forward.

VIPKID is one of the largest online education companies, with a student base in the hundreds of thousands and growing, in what is the largest teaching market in the world - China. With the ability to make your own schedule, monthly incentives and competitions, and a great community with many in-person meetups in locations across the globe, VIPKID's popularity has soared with teachers. In order to teach with VIPKID, you'll need a bachelor's degree as well as experience teaching, tutoring, or working with children. A TEFL certification is vital for experience and leverage to negotiate compensation. If you meet the requirements, these tips will help you nail the interview process and have you on your way to teaching students in China from the comfort of your home, wherever that may be.
1) Be prepared
That might sound simple enough, but you need to consider a number of things. You should have a good camera and lighting, quality sound with a headset and microphone, and high-speed internet. Your background should have a map, whiteboard, or something else that gives off a classroom vibe (pro-tip: hang a black sheet behind you to transform the feeling of your classroom). Make sure you're teaching at a comfortable distance from your camera and that you're well lit, so that you and your visual aids stay clearly visible and in frame. VIPKID provides its teachers with lesson plans -so make sure you know the material well before teaching the lesson. You will teach two "mock classes" during the interview process. This involves an adult acting as a student who will assess your teaching skills. So, get ready for a little role play!
2) Give Yourself Some Props
Literally. You need to use visual aids in the classroom. This includes things like flashcards, puppets, and dolls, realia, or even simple apps that use augmented reality through your camera. You don't need to use all of these things. I opted for realia with money and sports equipment, color swatches and dolls for young children, and augmented reality through my camera. Augmented reality might sound intimidating, but it can be really simple to use. With the click of a button, hundreds of different images and objects can appear next to you in your camera. So, when you say "apple" and an apple appears next to you -watch as your student lights up with excitement and understanding. VIPKID has even started to include augmented reality in its teaching app.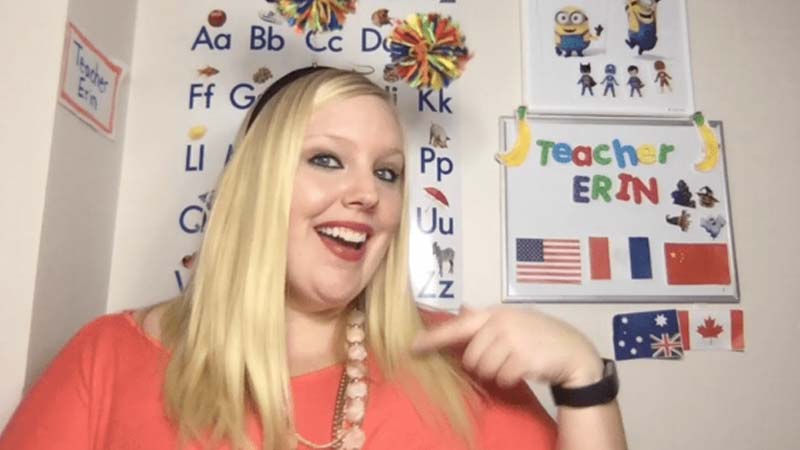 3) Remember you're the teacher
You should exude confidence and authority in the classroom. Even when you're teaching an adult role-playing as a child, act like they're just a kid and you're their teacher. You should speak clearly with proper grammar in your sentences. Don't say things like: "Is car red?" Make the proper sentence: "Is the car red?" You should also adjust your speaking speed for your student's level. Your mock class mentor will play roles at different language levels. So, keep your speed slow and your sentences simple for the lower-level student and pick up the pace and sentence level for the higher-skilled student.
4) Practice, practice, practice
You will receive your mock lessons in advance of the mock classes. This means you will have time to learn the material, rehearse your lesson plan, and get your classroom just right. There are phrases, vocabulary words, and key topics that VIPKID expects teachers to cover in the mock classes. Make sure you are aware of these and that you meet their expectations. You'll move through the lesson by clicking forward and back on a web page. The format feels similar to Microsoft PowerPoint. Remember that your mouse is a powerful tool and you should use it as if it were a marker on a whiteboard: circling or underlining things throughout a lesson, drawing pictures and writing words, and aiding students by drawing attention to target concepts in the text or images on the screen.
5) Watch the clock!
Your class will have a hard time limit. Once you hit it, you stop where you are in the lesson. So, while you're practicing, make sure you're timing yourself too. Expect things to move a couple of minutes slower in the mock class than when you practice at home. You don't want to rush through the lesson -just keep a nice steady pace and don't stay one page too long. Know how many pages of material you have to get through in the allotted time and practice doing it a few times.
If you stick to these steps, not only will your crush your interview, but you'll also become an excellent online educator. Now get out there and start changing students' lives one happy kid at a time.
Robert is from the Chicago suburbs and earned his B.A. in Linguistics from Southern Illinois University before heading abroad to teach English in South Korea and Spain. Robert also possesses extensive experience teaching English online (TEO) with VIPKID, one of the largest online English teaching companies in the world. Out of thousands of teachers at VIPKID, Robert was named top instructor and he has become an in-house expert in the field at ITA. As an Admissions Advisor at ITA, Robert helps others achieve their goals of teaching English abroad and online.
Want to Learn More About Teaching English Abroad & Online?
Request a free brochure or call 773-634-9900 to speak with an expert advisor about all aspects of TEFL certification and teaching English abroad or online, including the hiring process, salaries, visas, TEFL class options, job placement assistance and more.