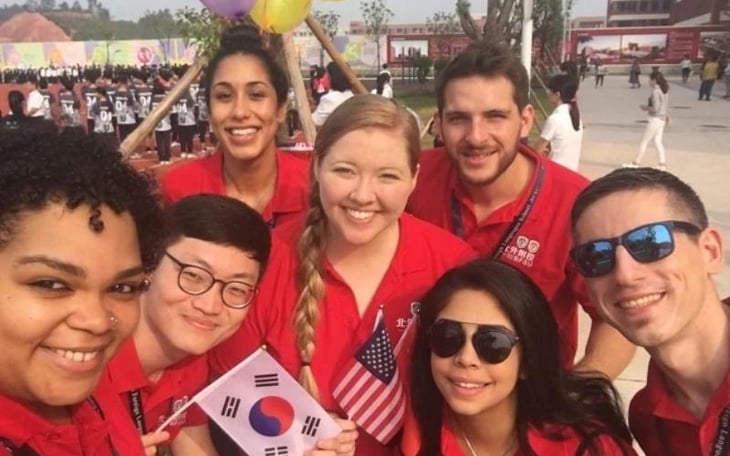 3 Reasons Why You Don't Need a "Program" to Teach English Abroad
For those who have just begun the process of researching the many different options for teaching English abroad, it can be so overwhelming to sift through the innumerable TEFL job sites, recruiting companies, and teaching programs online. During this time, people tend to become so inundated with information that it's natural for them to think, "this would be so much easier if I just had a program to do all this work for me!" But I'm here to warn you that isn't the mindset you want to get stuck in - the mindset that teaching abroad is only possible if you have a program that lines everything up for you.
Now please note, the intention of this article is not to say that all programs are bad or untrustworthy. There are many reputable teaching abroad programs out there. My intention, however, is to shed light on the fact that while it may be tempting to have someone do all the work for you, there are a few reasons why you should strongly consider taking the lead on your own job search:
1. You can become your own recruiter with ITA's Job Search Guidance
When you become TEFL certified through ITA, not only are you receiving the proper training to make you a marketable candidate, but you're also gaining a whole team of people who are going to be on your side to navigate the different job markets that you're researching. We start from the beginning - we'll be there to look over your resume and cover letter. How you write a resume in this industry is very unique, so we'll make sure it looks good to go and ready to present. We also provide you with a list of 20,000+ language schools worldwide, so that you can become your own recruiter and apply to positions that interest YOU. We'll even be there to look over any contract that you get from a recruiter or a school. Having an unbiased person who's trained to look over contracts to determine if they're legitimate is an invaluable resource in this process. You have so much more command over the process when you obtain the credentials that schools are looking for and you have a team that's backing you up along the way.

2. You can give up control of your entire teaching abroad experience
More often than not, teach abroad programs are getting paid with each placement they make. Thus, they tend to have their best interest in mind – not yours. If the program package seems too good to be true, that's generally because it is. When I interviewed ITA advisor, Paige Lee, about her placement program experience in China, I asked her to tell me the number one point she warns students about when deciding if they should go with a program. She said,

"You may not get the city you want, because most likely that's going to be the city everyone wants, and they'll place you where they need you. So, you think you want Bangkok? Well, there's a big chance you're gonna end up in a rural farming village on the border of Laos and there's nothing you can do about it."

3. You risk getting paid less
Programs that you pay to join will often take a cut of your paycheck to fund their own operation. As a result, you get paid significantly less than if you had just found the position on your own. Meaning you could be teaching next to our alumni making half of what they are earning. I interviewed another one of our staff members, Erika Greenia, who taught through a teaching program in Thailand. She had this to say about her salary:

"I was paid 18,000 Baht/year when I was teaching through a program my first year. Then the following year, I left that position and found a job on my own. The pay was almost double what I was making at the job I got through the program. I started at 32,000 Baht/year and was even able to work my way up to 55,000 per year by my fourth year at that school."
She concluded our interview by also adding:

"Keep in mind, this is a professional teaching job. It is just as important for you to feel good about your teaching opportunity as it is for your school to feel good about you as a teacher. If you choose a program, you may have little or no control over your location, school, housing, colleagues or pay."
Some people have to learn this lesson the hard way, but hopefully we can help you avoid any potential program disasters by empowering you to take control of your adventure and just have an amazing experience. In the end, that is what we're all about here at ITA.
After graduating from Texas State with a Teacher Certification, Felicia Braverman taught English in Buenos Aires, Argentina, and Taipei, Taiwan. Before joining International TEFL Academy in 2013, Felicia ran an international recruiting company for teachers. With more than 10 years of experience in the fields of teaching English abroad & TEFL certification, she is a verified expert who has published many articles on various facets of teaching overseas.
Want to Learn More About Teaching English Abroad?
Request a free brochure or call 773-634-9900 to speak with an expert advisor about all aspects of TEFL certification and teaching English abroad or online, including the hiring process, salaries, visas, TEFL class options, job placement assistance and more.