10 Common Mistakes to Avoid in the Classroom While Teaching English Abroad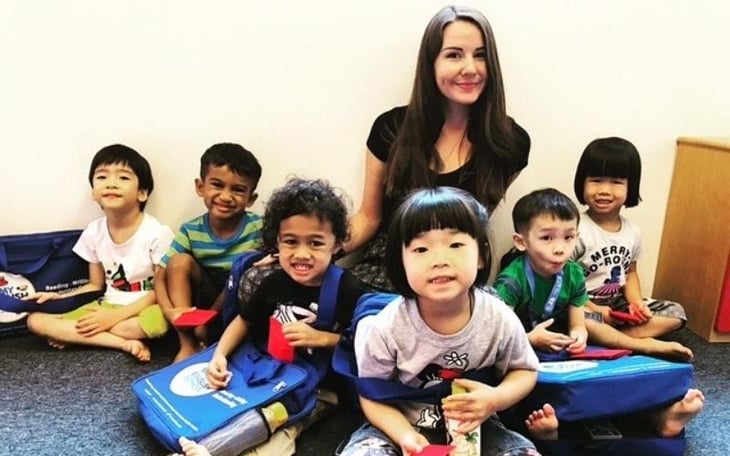 Whether you have been a teacher for 20 years or you have never stepped into a classroom as anything but a student, teaching English abroad has its own very unique set of challenges and perks. Here are 10 common mistakes to avoid in the classroom, from someone who has been there myself!
1. Wanting to be the nice fun teacher
Teaching English abroad will certainly prove to be one of the most rewarding experiences of your life, but some of the payoffs take time! Don't head into your classroom wanting to be the fun, foreign language teacher, as students of all ages will take advantage of this. You may be the first English speaker many of these students have ever spoken to, so you have a clean slate: set your standards from the top so you can have fun down the road!
2. Making the same lesson plan for all levels
It may sound simple, but this is a common error for many teachers! It is natural to assume that each level of student can be taught in the same way. A way to avoid this is beginning a new course with comprehension questions to assess the level of all students. This will give you a chance to prepare/tweak your lesson plans for all levels.

3. Drawing out or rushing your lesson plan
As a teacher abroad, you will quickly learn that the best-laid (lesson) plans of mice and men often go awry! Many new teachers think they need to stick with the exact daily plan they prepared, but, as a teacher, you have to be flexible!

A pro tip: Always have a game in your back pocket that you can use. As an English teacher, a simple game of "I spy" can be a great way to practice nouns, adjectives, and speaking! On the other hand, if your lesson plan is running long, do not try to rush it to fit your schedule as you will be leaving behind some students and will inevitably have to go back and review the information anyway.
4. Talking too slowly or too quickly
You can always repeat yourself or sound words out, but speak as you would like to be spoken to if you were learning a language. Speaking too quickly will confuse even the best students in your class: again, you may be the first native English speaker they have ever spoken with! Speaking too slowly and breaking down each word will also skew their concept of how English actually sounds…. which leads into…

5. Forgetting the goal of your students
You will want to assess the goals of each student/their parents at the beginning of a course. Do you remember learning Trig in school and wondering how you were going to use this on the daily? Well, most of your students are going to be using English for very specific goals: to pass an English assessment test, to converse, to get into a specific school, or even to become an English teacher themselves. English is a skill that every student will inevitably use in the real world, so keep that in mind when creating lesson plans and speaking in class.
6. Obsessing over perfect grammar
It can be very easy as a teacher to lose yourself in the endless semantics of English grammar (If I were you? If I was you?...). While you will want to review grammar before moving abroad, there is nothing wrong with having to look up a grammar rule here and there. You have been hired on as an English teacher so that your students can learn from a teacher with: a native English speaking accent, natural use of idioms, etc. Don't let the details bog your brain down!


7. Viewing each student as the same
Each student has very unique and separate needs. One easy and decisive goals for yourself the first couple of days of class is simply learning each student's name. It may seem obvious, but students listen and respond less to a general: listen up class, compared to a: "Jimmy, listen up!"
8. Thinking short term
New teachers can easily get obsessed with the importance of each single lesson plan and day. To set yourself up for success, focus on the long term goals for each class or semester. A great way to hold students' attention long term is to have a common thread through the class: a star system for behavior, earning points towards a pizza party at the end of the class, or a weekly vocabulary contest for extra credit, etc. The long term consistencies will set the tone of your class more so than any actions of one day!

9. Assuming you are the only teacher in the room
As a teacher in any capacity you will always be learning from students in any classroom setting, but, as an English teacher abroad, you have another level of learning. You are in a new country with a new language and a whole new lifestyle. Don't be afraid to learn from the students right in front of you. As you tell them stories from your home, listen to theirs! You will have an intense cultural exchange right at work!
Once you set the expectations and standards for your classroom, remember that learning a new language is really fun! There will always be challenges, but sharing your native language with excited students can be one of the most rewarding experiences you can have in a job. You are the English expert, so have fun with it!
More TEFL Resources:
A western girl at heart, International TEFL Academy Admissions Advisor Helen grew up in Texas and New Mexico and gained her love of travel on her first trip abroad to India. After college, Helen had the amazing opportunity of living and teaching in Madrid for a year. Upon returning to the U.S. she joined International TEFL Academy where she has spent more than 5 years assisting hundreds of people from all backgrounds to achieve their goals of getting TEFL certified & teaching English abroad.
Want to Learn More About Teaching English Abroad & Online?
Request a free brochure or call 773-634-9900 to speak with an expert advisor about all aspects of TEFL certification and teaching English abroad or online, including the hiring process, salaries, visas, TEFL class options, job placement assistance and more.