International TEFL Academy is proud to offer a world-class 4-week Guadalajara TEFL course at our partner TEFL school's headquarters located in the heart of Guadalajara, Mexico. Employing a state-of-the-art curriculum and taught by expert university-level instructors, this course is designed to provide you with the skills & qualification you need to succeed in teaching English abroad. This course is fun and you will learn a ton, but it is also very demanding and requires that you be prepared to meet the full-time demands of a rigorous university-level course. To help you prepare for this course, we've compiled the most common and most important questions raised by our students in addition to advice & tips from actual graduates of the course.

1. How many hours do students spend in the class and on course work during the course?
9:00 am - 1:00 pm: Input sessions covering teaching skills, classroom management, grammar and phonetics with a 15-minute recess at 11:00 am.
1:00 pm - 2:00 pm: Lunch
2:00 pm - 3:00 pm: Guided lesson preparation
3:00 pm - 6:00 pm: Teaching practice and fulfillment of course assignments

You can expect interactive style classes in which full participation is expected. It is a program that will give you the foundation for what may become a profession. You can be sure that when you leave, you will have a solid foundation upon which to build your future growth as a teacher.
Our course is intensive, therefore it is work dedicated, but you will get all the necessary help to graduate successfully and still have fun doing it.
• 120 hours of Content Input Session
• 11 hours of observed teaching practicum on real EFL students
• 6 hours of observation of veteran teachers
• Teaching of 2 conversation classes
• Teaching of 1 private tutoring class
ALUMNI FEEDBACK:
"Be prepared for an intensive but ultimately manageable program."
"A good intensive course that provides trainees with invaluable practicum work."
"The course is rough at first, but it is very rewarding for aspiring EFL teachers."
"This course is very helpful if you are serious about wanting to be a teacher."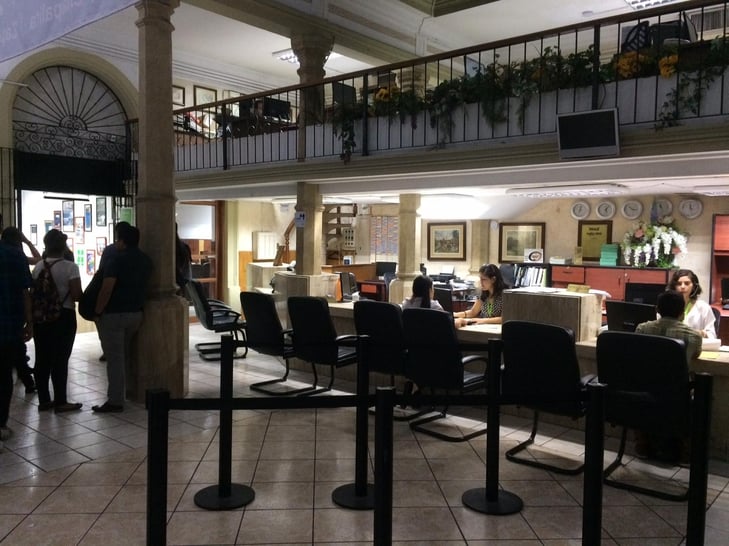 2. Regarding student teaching, how many hours is it and when does it take place? Who are the ESL students? What ages and levels are they?
Teaching practice will take place nearly every afternoon. You will have 10 teaching classes, 2 conversation classes, one-on-one assessment classes and the opportunity to observe real EFL teachers in at least 6 classes, spread as evenly as possible over the four weeks of the course.
It is important to mention that your practices will not be done with volunteers or by teaching your peers in class, but with real EFL students. We are proud to mention that you will be teaching real students undergoing a structured syllabus, we do not use volunteers.

ALUMNI FEEDBACK:
"All of the practice teaching was super helpful."
"Was very helpful to understand how it feels to teach a class."
"I learned a lot and grew as a teacher through the practice and observation feedback."
"A good intensive course that provides trainees with invaluable practicum work."
3. How many assignments are there throughout the course and what do they consist of? How many hours of homework do students typically have outside of class?
There are five assignments to be carried out outside of course hours. Three of them are essays and two of them are tasks; grammar and classroom management. All five are compulsory and to be turned in at 9:00 AM on the date due. The purpose of the essays is to assist you in developing teaching and learning strategies and in reflecting upon your own learning and teaching.

4. Will grammar be taught during the course? Are there additional resources in the course materials?
This section of the course aims to consolidate trainee's knowledge of the English grammar system and provides practical ideas as to how it can be taught. Some different aspects of grammar covered include:
• Tenses: form, meaning and use
• Nouns and adjectives
• Verbs and adverbs. Verb forms (infinitives, gerunds, etc.)
• Parts of speech
• Modal auxiliary verbs
• Conditionals
• Relative clauses
• Phrasal verbs
• Teaching pronunciation, intonation and word/sentence stress
• Phonetics
The grammar and classroom management tasks have been designed for you to apply the learning from the course in a practical manner. Most EFL teachers improve their knowledge of grammar as they continue teaching, rather than in formal learning contexts. The key is to develop and apply practical teaching strategies to facilitate grammar learning.

It is fundamental that you understand the role of Grammar once you leave our course and become a professional teacher of English. As you teach, you will be required to better understand grammar. After our course, you will be able to apply such concepts and definitions, through exercises you will be designing or selecting from published materials for your classes. In fact, this process will start from the moment you start planning your first observed teaching practice with the support and assessment of your trainers all through this course.
5. Is there a textbook needed for the course? If so, where can students purchase it?
Yes, and everything that you may need for the course and the teaching practices will be provided to you. We also have a large EFL selection of books, teaching aids and materials available for our trainees to use. Should you feel the need to buy teaching materials, you can easily find them in Mexico.
ALUMNI FEEDBACK:
"I learned a lot from the lessons assignments in the class."
"Good content in book."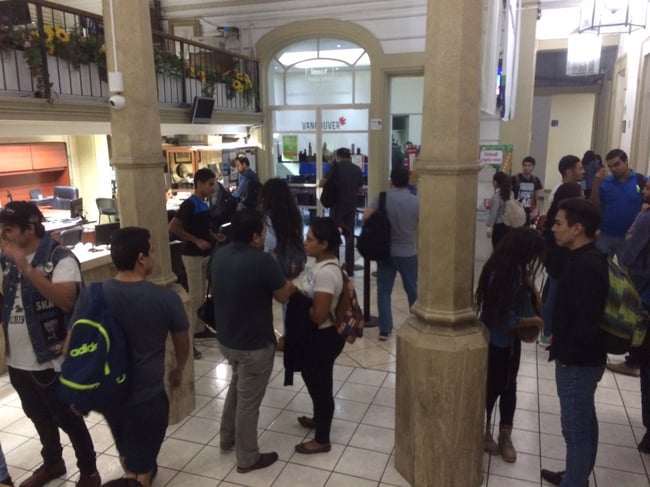 6. Are there any specific technology requirements for the course? Such as programs students need to know? Do they need to bring a laptop with them?
The school's facilities include access to PC computers, wireless internet connection, and we include your course materials along with TEFL course book. We highly suggest you bring your own laptop.

ALUMNI FEEDBACK:
"If you plan on working in Mexico upon completion of the course, bring your certificates, diplomas or university degree if available"
"It's also important to bring formal attire for your teaching practice sessions; you need to be looking sharp for your students and job interviews"

7. How can students prepare to take their course at your school and/or in your country? Are there any assignments they need to complete prior to the course?
It is helpful to do some previous reading before the start of your TEFL certification course. This will provide you with general information regarding the TEFL world. Once you complete each of the 4 tasks, you will be asked to e-mail them to our office for correction and feedback.

The pre-course materials are an overview of foreign language teaching-learning, they cover features such as: How people learn languages, learning a foreign language vs. acquiring a second language, foreign language learners' styles and strategies, etc. The introduction to the above topics will indeed help you prepare to make the challenge and intensity of your course an even more pleasant experience. We will also provide a glossary of TEFL terminology that you will be using throughout your teaching career.

We would like to emphasize that the pre-course materials are by no means a test. Nevertheless, they are a useful introduction to the TEFL profession.
8. Does your school recommend accommodation options or arrange it for students?
We can provide accommodations for trainees at a very competitive rate during their stay in Guadalajara. The accommodations we provide are clean and comfortable.

Homestay Program
Homestay with a Mexican host family. You receive three meals a day and have your own private bedroom. Homestays are usually a 35-45-minute bus journey from the Training Center. Guadalajara, as with most metropolitan cities, has residential areas and commercial areas. Because of our privileged location in the Downtown Historical Area, we do not have host homes that are within walking distance. Our area is mostly historical buildings, restaurants, stores, etc. We select families that live in safe, pleasant neighborhoods, with easy access to public transportation. All home-stay families have been carefully selected and their properties inspected. This option is particularly useful for those who wish to practice their Spanish. Homestay Program includes:
• One student per family unless otherwise requested.
• Three meals per day (one packed lunch to bring with you to school).
• Begins one day prior to the beginning of the classes and concludes up to one day after classes finish.
• Students do their own laundry.
• Mexican cooking.

Inns, Hostels and Hotels:
Hostels: Only a short walk from our Training Center, there are private and shared rooms equipped with a common kitchen and dining room conditioned ideally for having a conversation with other guests, watching cable television, or simply enjoying the day with a cup of coffee and free WIFI. Continental breakfast is included in some. The cost can vary depending on the type of accommodation. Please ask about the price for longer stays.

Hotels Four and Five stars: Within a short walking distance, these hotels have excellent facilities on single and double rooms. They also feature a restaurant, lounge bar, room service, free Wi-Fi in rooms and public areas. The environment in all of them is very calm providing guests with a soothing ambiance. They are all in the middle of main historic and attraction sites. Prices range, depending on the type of accommodations.

Furnished Apartments: From very good to the best available, modern one or two bedroom furnished apartments, some include a swimming pool, air conditioning and restaurant. We do not arrange roommates in apartments. Please contact us to provide you with fees based on your starting date.
9. What should students bring on their first day of class? What time should they arrive to the school?
Everything that you may need for the course and the teaching practices will be provided to you. We also have a large EFL selection of books, teaching aids and materials available for our trainees to use.

Students should arrive by 8:45am on their first day of class.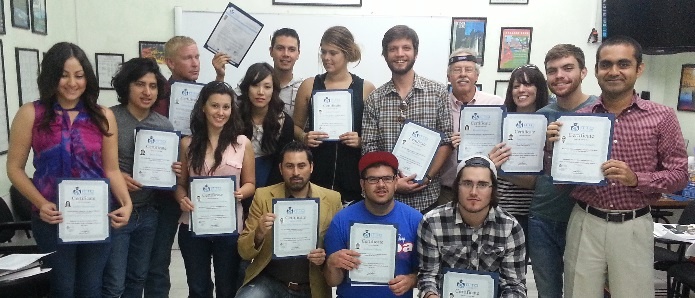 10. Is there anything else specific to your course or school that prospective or current students should know?
How safe is Guadalajara?
It's a very safe city. Like any big city you should be aware of your surroundings and take care of yourself. For instance, you won't have any problems at all traveling around the city by yourself using public transportation and taxis, our students do it all the time. Our students have never had any bad experiences involving crime.

ALUMNI FEEDBACK:
"So cool."
"It's a great city. Lots of stuff to do."
"A charming city."
"I love GDL, it's a beautiful city and I feel very safe as a single woman."
"Love it."
"Great location."
"Very friendly city."
---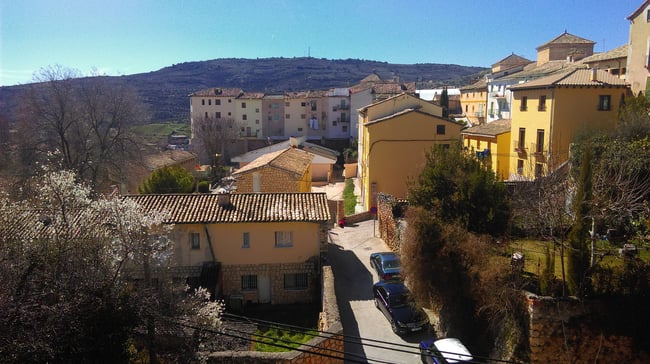 Want to Learn More about TEFL Certification for Teaching English Abroad?
Your first step is to speak with expert advisor who will cover all of your options & questions. Contact International TEFL Academy now for a free brochure and to speak with an admissions advisor. You can also call us directly at 773-634-9900.
Related Resources: