Will My Master's Degree Help Me Teach English Abroad?
The short answer is, yes! A higher education degree will always look great on a resume and help you stand out amongst other candidates applying for a position teaching English abroad. While it may not guarantee you a job over another teacher without one, the experience is definitely something that will catch the attention of schools during the hiring process and lead to interviews!
With that being stated, there are still some things to consider when applying to teaching jobs with a Master's degree.

1. It may not lead to a higher salary
While in many cases throughout the U.S., Canada, England, and other countries, a Master's degree in your field and profession can increase your salary when applying for jobs. That may not be the case for teaching English abroad - especially in more traditional break-even markets like Europe and Latin America. Schools have a salary for teachers and this is usually not heavily influenced by credentials such as a Masters.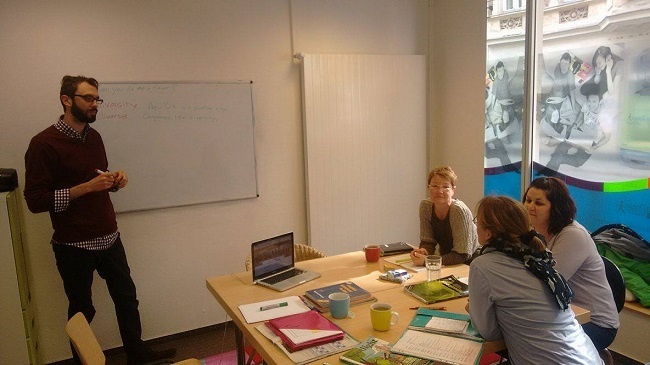 2. Experience still may reign supreme

When looking at open positions, you may see certain opportunities with universities or other higher education institutions that require a Master's degree to apply. Many times these positions also come with teaching abroad experience as a requirement as well. If you're a first-time English teacher abroad, gaining experience will be more crucial to landing these jobs than a Master's in a given field.


3. Is it in Education?

Higher-paying teaching markets, such as Dubai & Abu Dhabi, are very competitive and in many cases schools will require a Master's degree to get hired in addition to a TEFL Certification. While in this case, having a Master's will directly lead to a higher salary since it's a pre-requisite, in a majority of cases, the degree needs to be in the Education field. It could be possible that a higher education degree outside of Education could suffice, but it is not something that is assured.
Make sure to get in touch with your advisor to learn more about these competitive markets!
4. TEFL Certification is Key
Unless you possess a degree specifically in the field of teaching English as a foreign language, TEFL Certification is typically required by the vast majority of employers regardless of whether you have a BA, an MA, a PhD or no degree at all.
An accredited TEFL Certification will provide you with the training and qualification you need to get hired. An accredited TEFL Certification is also a common requirement to teach English online as well. You don't need to possess a degree in education, prior teaching experience, or even a college degree to get paid to teach English abroad. Private language schools abroad want to hire people who have received a certain degree of professional level training. Internationally recognized standards hold that professional-level TEFL certification must meet certain standards established by leading bodies in the field. To learn more read: What is Accreditation for TEFL Certification All About?
Key Takeaway! If you want to teach English abroad, you should get TEFL certified regardless of your education level. All things being equal, having an MA along with a TEFL certification will put you in a great position to teach English in up to 80 countries worldwide, and your MA will give you a leg up on those with just a BA or no degree at all, even if your degree is not in education. Get in touch with an advisor or learn more about the hottest job markets of the year here!
Tyler is California born and raised. After graduating from Chico State University with a BA in journalism, he traded his life on the beach for teaching English in Hong Kong. Now he helps others achieve their goals of teaching & living abroad as an Admissions Advisor at International TEFL Academy.
Want to Learn More About Teaching English Abroad & Online?
Request a free brochure or call 773-634-9900 to speak with an expert advisor about all aspects of TEFL certification and teaching English abroad or online, including the hiring process, salaries, visas, TEFL class options, job placement assistance and more.