3 Reasons I Decided to Teach English in Cambodia
Written By: Kate John | Updated: June 28, 2022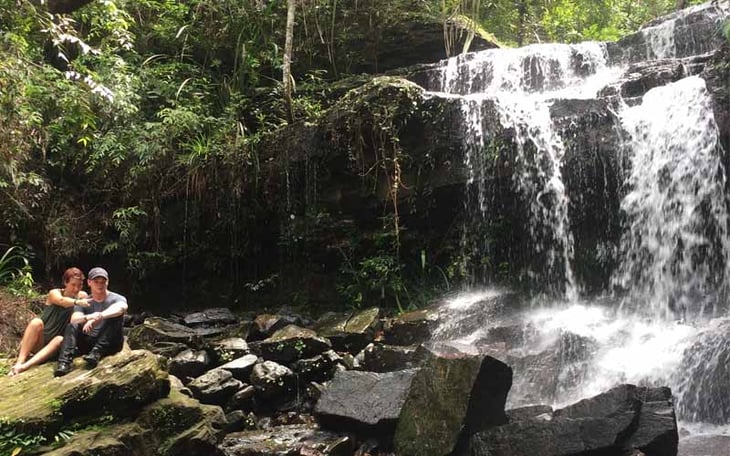 I get asked fairly often how and why I decided to teach in Phnom Penh, Cambodia, instead of the long list of more developed countries. The answer is both incredibly simple, and also very involved. Simply put, Cambodia is amazing. It has so much to offer, and it's really a lovely place once you begin to understand the culture. However, that decision did not come easily, I am notoriously indecisive.
I moved with Josh, my boyfriend, and we wanted to make sure we were both going to be happy wherever we ended up teaching. After getting TEFL certified, we made lists, weighed pros and cons, researched, and consulted friends and family. Finally in the end, it came down to Cambodia, as a clear winner out of four finalists.
Here are some of the major considerations for why we wanted to teach English in Phnom Penh:
1. We needed a change
Being in one place too long drives us crazy, we needed to get up and go, and since my contract with AmeriCorps was ending, it was a good time. After spending a year volunteering in a underfunded public school, the red tape of bureaucracy was getting to me. I had heard from friends that teaching abroad was much less restrictive and more rewarding. That was really enticing, especially after watching students struggle with standardized learning, and endless tests. So I for one really wanted a change of scenery from my restriction-filled classroom to one with more freedom.
2. Wanting to help people
This is something that didn't get tiring over a year of volunteering . A big part of our lives is trying to help those around us, whenever possible. Cambodia is a country with a lot of turmoil in their (not so distant) past. The education systems here are far behind those in other paces, and really do need more dedicated people giving their time and knowledge. We wanted to be able to enact the most good we could, and so that was a huge deciding factor in our choice.
3. Affordability
Another factor is the fact that Southeast Asia in general is very affordable, which did influence our decision to teach here. We have long term plans of traveling the world, and we aim to save as much as possible. So we looked for places with a low cost of living, and found Cambodia. Saving money helps us to achieve another goal more immediately too, traveling while abroad. Neither Josh nor I had been to Southeast Asia before, and we want to see it all while we are here. So both of those things led us to want to teach here.
All told, it wasn't something we just drew out of a hat, we put a lot of thought into our decision. I am glad we did, because we really do love Cambodia. We see its potential, and the amazing things people are doing here. We are also glad we got to know the history of the country before moving, it really helps us relate to students and people in our community way better. I wanted to teach here because of the good I could bring Cambodia, and the good it would bring me. I'm happy to report that so far it's been a great year.
After volunteering for a year in the Denver Public School System, Kate felt like she needed a change. She and her boyfriend both got TEFL certified and set off on an adventure of a lifetime in the Kingdom of Wonder. Since then Kate has written extensively about her life teaching English in Cambodia as one of ITA's Writing & Content Ambassadors.
Want to Learn More About Teaching English Abroad & Online?
Request a free brochure or call 773-634-9900 to speak with an expert advisor about all aspects of TEFL certification and teaching English abroad or online, including the hiring process, salaries, visas, TEFL class options, job placement assistance and more.