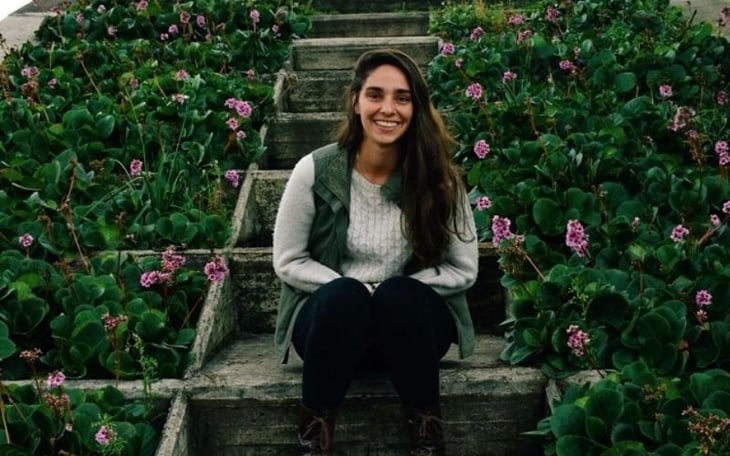 Moving Past Day #365: What to Do After Your Year Teaching Abroad
I think a lot of U.S. Americans see teaching abroad as a young-adult, one-year phase. You go, take pictures, relax, and reluctantly post about coming back to the "real world." And although teaching abroad may very well include a lot of those things (especially way too many pictures), it shouldn't be something we discredit as frivolous or irrelevant. Teaching abroad is an investment in yourself and your community--a valuable experience not to be taken lightly. However, with most of my friends graduating from medical school and getting accepted to PhD programs, it was difficult even for me to feel like I was moving forward, taking real steps towards a worthwhile future, while abroad and away from my community in Chicago. Without the security of a new degree title and even a steady American income, I admit I was worried to continue living abroad. But I had more compelling reasons to stay.
I started my career as a high school teacher in the U.S. and wanted to teach as a means of elevating voices and creating social change for people of color in Chicago. I taught for three years, earned my Master's degree with Teach for America, earned my TEFL certification through ITA (thanks!), and applied to teach abroad. After a lengthy application process and lots of coffee, I received the opportunity to teach English at the national university in Bogota, Colombia, with the Fulbright Program.
Within two weeks of having my two excited feet on the beautiful mountainous grounds of bustling Bogota, I knew I needed to stay. I happily served my 10 month grant becoming a regular at cafes, assisting with university English classes, volunteering with underserved high school students, and loving the fact that I could practice my Spanish with everyone I met. It was a beautiful time cut short only by my contractual obligation to complete my grant with a return flight home. I then began to plan out how to move forward in Colombia. And by plan, I mean rattle my brain with a series of questions that only started off as logical:
How could I afford to stay?
How do I get a visa?
How could I do this to my poor, untravelled-parents?
Is this selfish?
Is this immature?
Am I mature?
Am I too old for this or the perfect age for this? Am I putting off my future?
With most of my questions considered, I decided to start small. If I really wanted to continue my work in Colombia and continue immersing myself in communities, why don't I start with my communities in Bogota? I decided to contact Centro Colombo Americano, the organization that partners with the U.S. embassy to offer underserved teenagers entrance into the English Access Microscholarship Program. Through this program, high-achieving students from varying under-resourced schools in the area can receive advanced, quality after-school English education in one of the best bilingual centers in the country. I loved volunteering there during my grant period and wondered if I could be hired through their center as a program teacher. Unfortunately, I found that it can be difficult to get visas sponsored through my branch, and thought it best to continue exploring my options.
Next, I asked Fulbright Colombia. I was told there was an opportunity to be a mentor to future Fulbright English Teaching Assistants (ETAs), aka grant recipients like me. It's called the Senior ETA position. I submitted a short application with an example teaching module and was accepted before the end of my original grant period this past spring.
On July 22nd, I began the second part of my journey in the gorgeous hills of Manizales, Colombia. I am currently acting as a mentor to incoming grantees and serve as a liaison between Fulbright Colombia and the new scholarship recipients. My position is covered equally to the grantees, and I am still able to volunteer with high schoolers in a Colombo branch located here in the city. I love my new home and continue to live my life in the "real world." The United States is not my only reality, and the work I facilitate in my communities is important. My skills and my Spanish grow stronger everyday; I grow stronger everyday, even past my originally allotted 365 days.
Here's to the next 365.
Olivia Flores is a 26-year-old former high school English teacher from Chicago, IL. She graduated from DePauw University with a BA in English Literature, obtained her MAT through Teach for America, and completed a Fulbright grant last year. She worked with Fulbright in Manizales, Colombia.
Want to Learn More About Teaching English Abroad?
Request a free brochure or call 773-634-9900 to speak with an expert advisor about all aspects of TEFL certification and teaching English abroad or online, including the hiring process, salaries, visas, TEFL class options, job placement assistance and more.