What It's Like Traveling to Thailand During COVID-19 to Teach English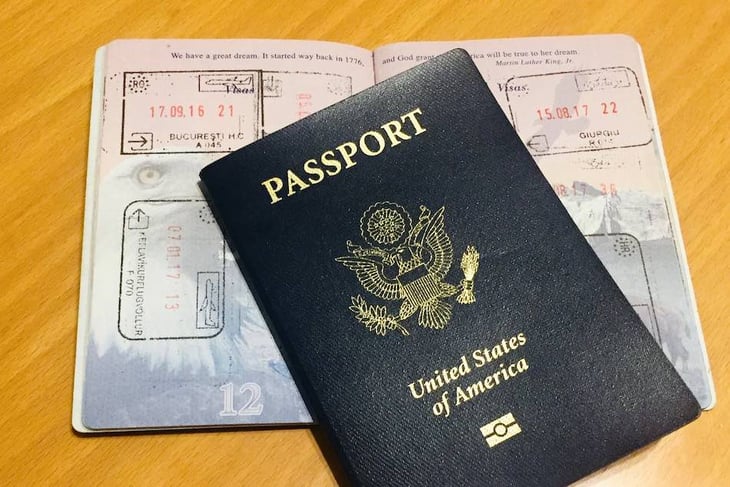 Traveling to Thailand amidst the COVID-19 pandemic had many obstacles and challenges to overcome. My adventure to The Kingdom was not an easy one, so I would like to offer my experience in writing. First thing's first, without commitment, time, help, and money, this journey would not be possible. I would not have been able to do it alone and enlisted the services provided by Travel Buddy to help me navigate the entire process during this difficult time.
There are several requirements that are needed to travel to Thailand from high risk countries like the United States. The documents required include a 60-day Thai tourist visa issued by the local embassy in your passport, bank statement, Certificate of Entry, Fit to Fly form, Declaration Form, ASQ confirmation, round trip flight reservations, a negative PCR test issued within 72 hours prior to departure and post ASQ plans. Check your local embassy's website for the complete list. Keep in mind that an airline will not allow you to board the plane if you are missing any of the documents. It is important that you have your paperwork handy, as you will go through about a dozen paperwork checkpoints during your trip.
My story began at JFK airport in New York City. When I arrived my paperwork and bags were checked. You will not be issued your boarding pass until this time. Upon arriving at my gate, I was given a face shield and told that it is required to wear for the boarding process and the duration of my flight. I used Qatar Airways, and I highly recommend them for your flight to Thailand. I landed in Doha International Airport in Qatar 10 hours later, and proceeded to my transfer gate where my paperwork was checked again. My flight had a total of 15 passengers including myself, and I was the only American onboard.
When you disembark at Bangkok Airport, you will be arriving in what seems like a scene out of a movie. The entire airport staff wear full body PPE as you proceed through multiple checkpoints. You are given what looks like a name tag with a Alternative State Quarantine # (ASQ is the process of quarantining at government-approved hotels in Thailand at the traveler's own expense) that you have to wear while going through the next steps. Your temperature will be checked to make sure you do not have a fever. Immigration will stamp your paperwork including a T6 form that you must hold on to for future use. Immigration officers will ask you to remove your mask to confirm identity and have your fingerprints scanned. When you collect your bags and go through customs, you will exit the airport where staff will read your ASQ# tag, find your ASQ hotel on a list they have, and guide you to a special ASQ transportation vehicle. The staff then proceeds to sanitize your luggage with what looks like a fire extinguisher. There will be a plexiglass barrier between you and the driver as you are driven to your hotel.
Upon arrival at my ASQ, I was greeted by staff wearing full PPE and asked to remove my shoes and socks which were sanitized along with my luggage. Checking into ASQ requires signing paperwork explaining the rules of ASQ. You are not to leave your room or have food delivered from outside vendors. You then fill out a form asking if you have felt any symptoms in the last two weeks and will have your temperature checked again. You are provided with a schedule for your 15-day quarantine stay which includes the dates of your first and second swab test on day 5 and 12. Two days after your first swab on day 7, you are permitted to walk around the hotel's common area for 1 hour each day with reservations. A nurse will come to your room twice a day to check your temperature. You will be asked to download an app called 'Line' for communication like ordering your meals daily. At my hotel, I was given three options per meal with pictures to help me choose. The hotel also provides a service where you can make an order from a nearby 7/11 for any snacks or drinks that you may want. Take note that alcohol and smoking is not permitted during your ASQ stay.
Your ASQ will be dependent on your budget, but since you will be spending so much time there, I suggest spending a little more to get facilities like a kitchenette, balcony, and laundry machine. The television provided in my room has both Netflix and Prime Video. You are allowed 3 cleaning days, your first not being until results from the first swab are received. I highly recommend bringing things to entertain yourself like books or a yoga mat to get some exercise in the room. Keep in mind that staff is not permitted to enter your room at any time. Your meals are delivered packaged outside your door. As for trash, you must use the provided red garbage bags with red rubber bands that you place on a red tray outside your door. If you are unhappy with the meal choices, the hotel also has room service.
I have been traveling for the past 10 years, and I have never experienced anything quite like this. Although the process was stressful, I believe that all of my hard work will be worth it once I see the smiling faces of my new students. Once my quarantine is complete, I will be traveling south to an area called Nakhon Si Thammarat. I have already signed my contract that was reviewed by my Job Search Guidance counselor at ITA. I wish you all the best of luck with your journey and hope that this article helps you visualize what the process will be like.
Originally from New York, Sylvia Laytin graduated from Colorado State University with a Bachelor's Degree in Science majoring in Environmental Studies. After taking ITA's 11-Week Online TEFL Course, she secured a job teaching English in Thailand - something she has been dreaming about since she was in high school!
Want to Learn More About Teaching English Abroad & Online?
Request a free brochure or call 773-634-9900 to speak with an expert advisor about all aspects of TEFL certification and teaching English abroad or online, including the hiring process, salaries, visas, TEFL class options, job placement assistance and more.