What Type of Visa Can I Use to Teach English in Nicaragua?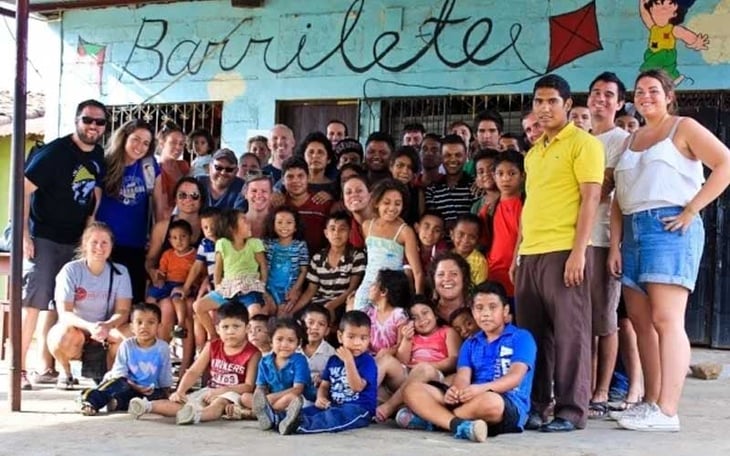 Interested in teaching English in Nicaragua? You're in the right place! Visas are an important part of planning your adventure overseas, so you want to make sure you're familiar with the process before you head abroad. The following is the most common type of visa that can be obtained for teaching English in Nicaragua.
The type of visa you'll need in Nicaragua (and how you get that visa) will depend on your nationality, teaching job and perhaps other factors like whether you get your job in advance of your arrival, or if you get hired locally in Nicaragua. Be sure to speak to an International TEFL Academy Advisor by calling 773-634-9900 to discuss your specific questions and concerns about your visa for teaching English in Nicaragua.
Nitty Gritty Facts About Visas For Teaching English in Nicaragua:
Name: Tourist Visa
Cost: $10 USD (Tourist Card)
Documents: You must have proof of onward travel or a return ticket (to prove you will not be overstaying your visa), evidence of funds and a valid passport.
Length: A Tourist Visa has a validity of 90 days. In order to see how to renew your Tourist Visa, please check out visa process details below.
For more information, please check out this following Embassy and Consulate websites:
**Please note that information on this page is specific to US, Canadian, Australian, New Zealand and European citizens. These laws are subject to change and it is up to you to make sure you have the most updated information.
The Process For Obtaining a Visa to Teach English in Nicaragua:
Requirements for obtaining a Tourist Visa in Nicaragua:
Documents Required: You must have proof of onward travel or a return ticket (to prove you will not be overstaying your visa), evidence of funds and a valid passport.
Process: You must purchase a tourist card for $10 USD at the airport in Nicaragua (the visa is processed in-country). This is valid for 90 days.
Renewal: If you plan to stay in Nicaragua for longer than 90 days you will need to renew your visa before your 90 days expires. There are two ways to do this:
Renew in Country: This option is a little more complicated as it involves going to an Immigration Office in Nicaragua. There is usually a long line and you are required to have two photocopies of your passport (one of your picture page and one of the last passport stamp that was given upon entry). You will need to fill out a Spanish form and pay $20 USD per 30 days you wish to extend. You are allowed to extend up to an additional 90 days but will need proof of onward travel at that point as you can't renew your tourist visa in country twice in a row.
Border Hop: This option is a bit easier and just requires you to jump on over to Costa Rica for 72 hours. When you return to Nicaragua they will give you a new 90-day tourist visa. Again, you will need to pay for the $10 USD tourist card. Guatemala, El Salvador and Honduras are part of the CA-4 zone agreement with Nicaragua. That means that due to this economic agreement individuals can move between the countries easily and they will not be able to renew your tourist visa for Nicaragua.
Please Note:
Overstaying your tourist visa in Nicaragua is not recommended. If you have exceeded your 90-day limit you could be faced with penalty charges of $2 per extra day you have stayed in Nicaragua.
Proof of onward travel can be a return ticket to your home country if you know when you want to go back or a boat/train/bus ticket to another country.
Lastly, since you can't renew your visa in-country twice in a row that means you are only legally allowed to stay in Nicaragua for a total of 180 consecutive days before you must border hop.
Founded in 2010, International TEFL Academy is a world leader in TEFL certification for teaching English abroad & teaching English online. ITA offers accredited TEFL certification courses online & in 20+ locations worldwide and has received multiple awards & widespread recognition as one of the best TEFL schools in the world. ITA provides all students and graduates with lifetime job search guidance. ITA has certified more than 40,000 English teachers and our graduates are currently teaching in 80 countries worldwide.
Want to Learn More About Teaching English Abroad & Online?
Request a free brochure or call 773-634-9900 to speak with an expert advisor about all aspects of TEFL certification and teaching English abroad or online, including the hiring process, salaries, visas, TEFL class options, job placement assistance and more.