The 'Land of the Crescent Moon', Teaching English Abroad in Turkey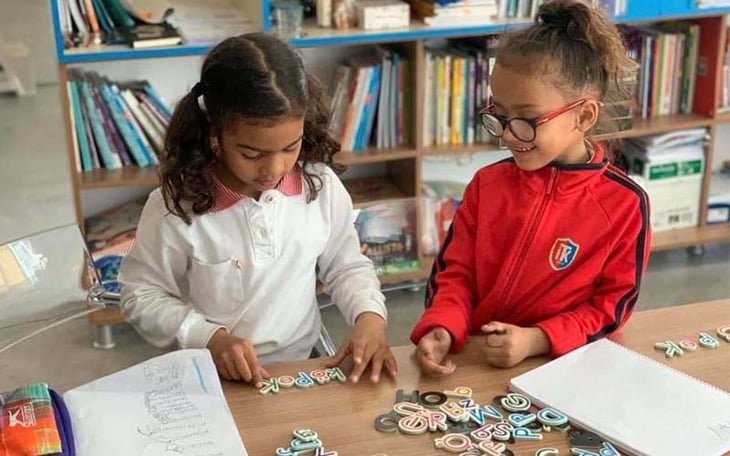 Bridging Asia and Europe both literally and figuratively, Turkey is the most oriental of the western nations and the most occidental of eastern nations. Once a centerpiece of the Greek, Roman, Byzantine and Ottoman empires, it has been a crossroads of civilizations traveled by great figures in history from the Homeric heroes of Troy and Alexander the Great to Suleiman the Magnificent and Winston Churchill. Bordered by eight countries - Bulgaria, Greece, Georgia, Armenia, Iran, Iraq, Syria and Azerbaijan - and easily accessible by many others, it is easy to comprehend how Turkey has become such a fantastic melting pot of cultures, traditions and cuisines. If you are looking for the beautiful beaches and grand Classical monuments of a nation like Greece or Italy, you will find it in Turkey.
If you seek the mystique, cuisine and fantastic architecture of the Islamic Middle East, you will discover that too. From entrancing music and dance, to exquisite food, magic carpets, countless bazaars, and pristine Mediterranean beaches, Turkey offers enough treasures for 100 lifetimes!
As a large, important nation with a fast-growing economy based on international trade and tourism, Turkey has become one of the largest job markets in Europe for teaching English abroad. For those who do teach English in Turkey, here are just a few of the top highlights you can expect to experience during your travels.
Istanbul
Istanbul is the only city in the world to span two continents and its skyline of minarets and domes over looking the Bosphorus is among the most recognizable in the world. Here you can discover thousands of years of history while visiting the city's vast array of Roman aqueducts, Byzantine churches and spectacular Ottoman sosques and palaces, including Topkapi Palace, primary residence of Ottoman sultans for more more than 400 years. Certain highlights include the graceful beauty of the Haghia Sophia, the majestic grandeur of the Blue Mosque and the elegance of the Sulieman Mosque, built for Suleiman the Magnificent by the legendary architect Mimar Sinan, who also worked on the Taj Mahal in India. Shoppers will delight in discovering Istanbul's legendary 500 year old covered market, the "Grand Bazaar," which incorporates a vast collection of more than 4,000 shops around 65 streets surrounded by restaurants, mosques, fountains and great teahouses.
But don't think that Istanbul is just a giant museum of treasures from the past. One of the most dynamic cities in Europe, Istanbul was recently labeled the "world's hippest city" by none other than Lonely Planet and offers a fantastic array of great nightlife, live music, cafés, and restaurants.
Ephesus
Can you picture yourself being in a city that still being discovered? This is Ephesus, widely considered to be the best preserved Greco-Roman city in the world! Dating from at least the 7th century B.C., and probably earlier, Ephesus was a major port during both the Greek and Roman eras, when it was a primary center of commerce and culture. Distinguished by its grand boulevards and buildings, Ephesus offers a fascinating glimpse into the daily life of ancient Rome as visitors can explore various institutions of daily life including public baths, brothels and latrines, in addition to grand libraries, amphitheaters and temples.
Many will recognize Ephesus as home of one of the earliest Christian communities in the world, fostered by the Apostle Paul, who spent more than two years in the city. According to tradition, the Virgin Mary lived on the outskirts of the city and small chapel commemorates her home and grave. Even if you are not a religious person, a visit will instill a a deep sense of the region's history. Indeed, a visit to the ruins and museums of Ephesus will transport you to the ancient world of the Persian, Greek and Roman empires!
Cappadocia
How you ever thought about staying in a cave hotel (or even a hostel!)? Well, if you venture to the vast forests of fairy chimneys of Cappadocia in central Turkey, that is an alternative! Here you can marvel at the one of the most unique and stunning landscapes in the world where all sorts of of volcanic rock formations, including cones, ravines and pinnacles will make you feel like you've been transported to the moon. Cappadocia is also rich with history. Here you can explore ancient underground cities and cave churches, some of which are nearly 1,500 years old. If you can handle heights, venture high above Cappadocia in a hot air balloon and enjoy the view of a lifetime!
The Coastal Beauty of Fethiye
It's one of the most famous tourist destinations of turkey, this charming county is in a bay within Fethiye Gulf where small and large islands are scattered along the Mediterranean coast, creating unique and breathtaking vista. Enjoy the Mediterranean coast, swimming in the warm sea, lounging, parasailing, paragliding, canoeing or just a walk around this modern city made from of the ancient Telmessos. Delight your palate with great cuisine and indulge your senses with the views that make of this place a perfect destination for all who love history, the beach and water sports!
Certainly this is not all that Turkey has to offer!
Turkey has countless treasures of sites to see and experience. The best way to see more of them is to live in Turkey and explore the country.
Founded in 2010, International TEFL Academy is a world leader in TEFL certification for teaching English abroad & teaching English online. ITA offers accredited TEFL certification courses online & in 20+ locations worldwide and has received multiple awards & widespread recognition as one of the best TEFL schools in the world. ITA provides all students and graduates with lifetime job search guidance. ITA has certified more than 40,000 English teachers and our graduates are currently teaching in 80 countries worldwide.
Want to Learn More About Teaching English Abroad & Online?
Request a free brochure or call 773-634-9900 to speak with an expert advisor about all aspects of TEFL certification and teaching English abroad or online, including the hiring process, salaries, visas, TEFL class options, job placement assistance and more.