West Bank, Palestine English Teaching Q and A with Lindsey Baker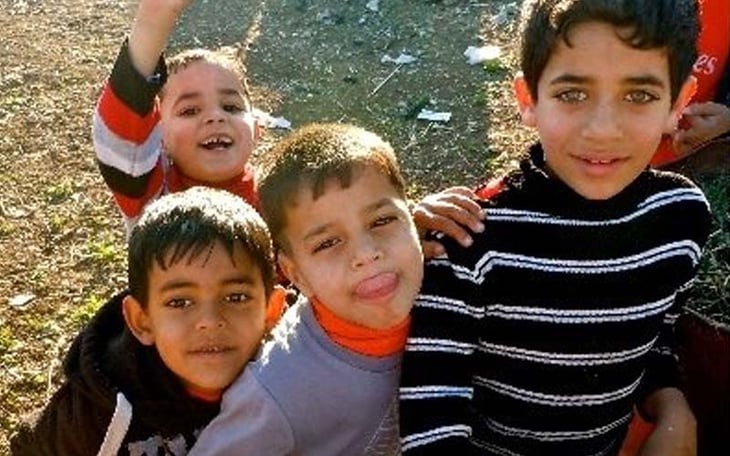 TELL US ABOUT YOURSELF!
What is your citizenship?
United States
What city and state are you from?
Arkansas
How old are you?
25
What is your education level and background?
Bachelor's Degree
Have you traveled abroad in the past?
I taught English abroad previously
If you have traveled abroad in the past, where have you been?
Palestine, India, England, Spain, Greece, Italy, Egypt, Israel, Jordan, Mexico, Canada, France
What sparked your interest in going to teach English abroad?
My love of travel and teaching! Excellent way to work and see the world.
TEFL CLASS INFORMATION
Why did you decide to get TEFL certified and choose International TEFL Academy?
I chose International TEFL Academy after careful consideration. I looked through my options and I thought that this was the best one. I wanted my certificate because so many schools will not hire you unless you have a certificate, especially if you do not have a teaching degree or English major.
Which TEFL certification course did you take?
How did you like the course?
I enjoyed the course very much. My instructor was easy to get a hold of if I needed any help whatsoever. The tasks were reasonable and I was able to learn a lot while navigating the online site easily. It didn't take up too much time and I was able to work a full time job and complete the course. The practicum equipped me with the tools and knowledge I needed for my future teaching job.
How has your TEFL training helped you in your current teaching position?
The concepts I learned through the TEFL training directly correlated to the skills and knowledge I needed in the classroom. When I was teaching I could see the connections from the course to what I was doing in the classroom with my students. I was able to incorporate the ideas and even refer back to my resources for teaching. It was an asset to me and especially, to my students.
TEACHING ABROAD IN THE WEST BANK
Which country did you decide to teach English in and why?
West Bank, Palestine. I am interested in the culture and political situation there. I was able to work for less fortunate children where English is seen as a way to a better life.
How long have you been in this country and how long do you plan to stay?
7 months. Already left
How did you secure your English teaching job?
Online from Dave's ESL Cafe
How did you get your work visa? If you didn't get a work visa, please elaborate on working under the table without a work visa.
The school provided it.
A video I made with my students, they are all so much fun!
Tell us about your English teaching job!
I worked about 40 hours a week
I was paid about 500 dollars a month. Housing provided.
I was not able to save anything. It was basically a volunteer job.
I worked for a private school in Nablus and also after school in a refugee camp.
First grade English. Art to first through 7th grade. English to 3rd and 4th grades after school program.
I had a few days off and a break during christmas.
How did you find somewhere to live and what is it like? Do you have roommates?
The school provided a place for me with the other teachers. I had two roommates in a flat below a family in the refugee camp.
COUNTRY INFORMATION - FUN!
Please explain the cultural aspects, public transportation, nightlife, social activities, food, expat community, dating scene, travel opportunities, etc. about your country:
West Bank is not actually a country. It is an occupied territory.
The city was essentially all Muslim and very traditional so I had to be very culturally sensitive and dress modestly.
We had to take services to and from the middle of town and then walk to the school from there. It took about 30 minutes every morning but wasn't too bad. It would wake you up.
There wasn't really much of a nightlife there. The teachers would just get together and someone's apartment and we would play games and whatnot there. On the weekends we would travel to another city to go out and do anything.
We went to a lot of hooka bars with the locals to talk and drink coffee and tea.
I also coached a 7th grade girl's volleyball team there which was fun and good for the girls.
The food in the Middle East is THE BEST!!! Yummmm. All the fresh markets with fruit, vegetables and all kinds of things is so much fun to buy from and go cook yourself. The culture there is one of the most hospitable in the world and they all invite you in to come have dinner with them and BOY, is it good! Watch out though because you have to eat everything they serve you. Come hungry.
There were actually more expats there than I thought there would be, although it was pretty limited for a city of that size. It is a city of 250,000 people and there were probably 4 different workplaces for expats to work at. So, in total, there were probably 30-40 at the most living in the city. You could tell that the locals were not used to seeing foreigners.
I traveled after my teaching stint was over. It was super cheap to fly to India from Jordan so I did that afterwards for a few weeks and then flew home. I was able to travel some on the weekends and on our short breaks to the countries surrounding Palestine, like Israel, Egypt and Jordan. The Sinai was pretty awesome!!
COUNTRY INFORMATION - MONEY
What are your monthly expenses?
I did not have to pay rent or utilities. The school did that.
The food was super cheap!! Our exchange rate was like 3.75 shekels to the dollar and it was a very poor part so everything was very very cheap. Israel was very different on the other hand. That place would make you go broke!
Hooka bars were cheap and we would eat 25 cent falafels all the time.
Transportation was pretty cheap too if you just took a service which is like a cab but many people pile in and it is like ride sharing so you all split the price, instead of what you would pay for a normal cab ride (which in all reality was still pretty cheap)
I bought a pay by the minute phone and it wasn't bad. Hardly ever needed to use it but it came in handy some.
How would you describe your standard of living?
It was a very low and comfortable standard of living. Very modest and I liked that. It taught me a lot. I didn't have hot water or heat in the winter and despite it being the middle east it was COLDDDDDDD!
In your opinion, how much does someone need to earn in order to live comfortably?
It would have been nice to earn more during those times but honestly, we earned more than the middle class family did in that town! And it was only 500 dollars a month!!!! How sad?
ADVICE FOR PROSPECTIVE TEACHERS IN THE WEST BANK
What advice would you give someone planning or considering teaching abroad? Would you recommend teaching in your country?
I, of course, would recommend teaching in Palestine! The people are SO friendly and inviting. There are a few things a woman would need to know in teaching there and if you are not strong-minded and culturally sensitive then you do not need to work there. It is one of the harder locations, I would assume. I, however, learned so much and am a much better person for the experience. I definitely will go back someday and see my kiddos again.
People wanting to teach abroad though need to do a LOT of research of the school and place they are going, maybe even talk to other teachers currently teaching there. They need to ask a LOT of questions and get things down in writing or email! This is critical. Many schools are not entirely truthful and you are going a long way so you don't want to get duped.


Read more about Lindsay's time in Palestine in her article: Freedom Through Education
Founded in 2010, International TEFL Academy is a world leader in TEFL certification for teaching English abroad & teaching English online. ITA offers accredited TEFL certification courses online & in 20+ locations worldwide and has received multiple awards & widespread recognition as one of the best TEFL schools in the world. ITA provides all students and graduates with lifetime job search guidance. ITA has certified more than 40,000 English teachers and our graduates are currently teaching in 80 countries worldwide.
Want to Learn More About Teaching English Abroad & Online?
Request a free brochure or call 773-634-9900 to speak with an expert advisor about all aspects of TEFL certification and teaching English abroad or online, including the hiring process, salaries, visas, TEFL class options, job placement assistance and more.