Freedom Through Education - Teaching English in Palestine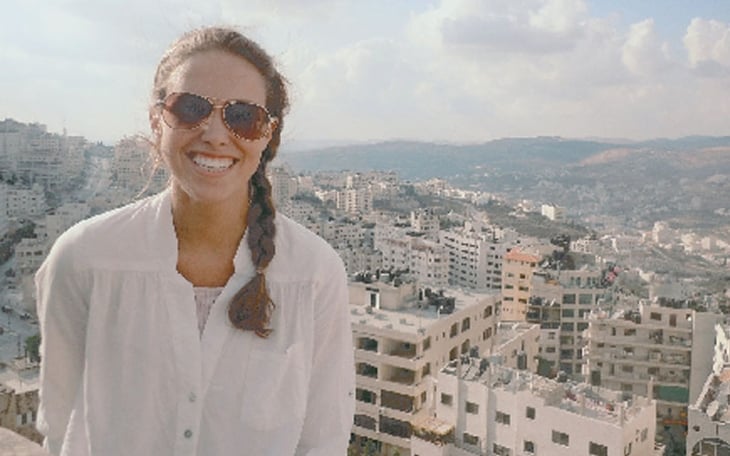 Finally it was here, my day of departure. I was packed and ready to go. My parents, however, were not ready. That morning Dad walked a few miles as he paced around the house. He also made sure I had my passport by asking twelve times. My mom used all of her strength to smile and hold back the tears that were building. Her face looked like someone who was new to eating sour patch kids.
My sister was the only one who was seriously excited for me, despite the fact that she was totally jealous that she couldn't tag along. She had even written her senior thesis on Palestine. We said our goodbyes and I made my way up to my terminal. On my way, I reflected back on the preparation for this trip. I had taken an online TEFL course with International TEFL Academy, which equipped me for my upcoming teaching job, along with supplying me the job itself.
In college I was gripped by the complexities and intricacies of the Palestinian/Israeli problem ever since my research of it began. The conflict dates back decades, almost reaching a century now, and it continues to be an issue, seemingly, without a solution. Because the issues are tied to religious differences, historical claims, economic endeavors, territory disputes, nationalism and politics, it makes for a very emotional and problematic situation that threatens the equilibrium in, not only the region, but in the world. I believe it is one conflict that everyone should be familiar with because of how it has and will continue to affect us as Americans.
Reading, studying and discussing these issues were never enough for me. I desired to see things with my own eyes. I longed to evaluate, question and listen to first-hand accounts of the continuing situation. So, I moved to the Middle East. I found a job teaching English and art to children in a private school, as well as, working in an after school program teaching English to third and fourth graders in the refugee camp I also lived in.In addition, I had the privilege of coaching a seventh grade girl's volleyball team, seeing as how girls' athletics is almost non-existent in the West Bank. I witnessed kids with nothing living like they had everything. I spoke with people who had fled their homes, suffered through violence, lived under house arrest and undergone ongoing hostility by nearby Israeli settlers. I, unlike the Palestinians, was able to venture into Israel and hear the other side of the disagreement as well. Both of these insights allowed me to have a broad and personal view of the situation at hand. I realized that there would be no easy solution and I cannot pretend to have an answer. Despite that, I remain hopeful.
During my time abroad I realized that I had a passion for refugees and human rights. Martin Luther King Jr.'s quote, "Injustice anywhere is a threat to justice everywhere," has inspired me to live my life in service to others and to assure that everyone has the same blessings as I have been given. When I looked at my students in the Askar refugee camp, I knew I wanted to pursue their rights and their dreams as if they were my own, so that they wouldn't know violence or intolerance, but rather, freedom, love and acceptance. I will continue to pursue those rights as I seek to build the lines of communication between the Arab world and our own. Peace will only come through education, communication and understanding.
Lindsey Baker is 25 from a small town in Arkansas, where she also received her BA in Religion. She worked with the elderly before she took off to travel and teach English to children in the West Bank of Palestine, and Turkey.
Want to Learn More About Teaching English Abroad & Online?
Request a free brochure or call 773-634-9900 to speak with an expert advisor about all aspects of TEFL certification and teaching English abroad or online, including the hiring process, salaries, visas, TEFL class options, job placement assistance and more.