Kuala Lumpur, Malaysia English Teaching Q and A with Cynthia Miller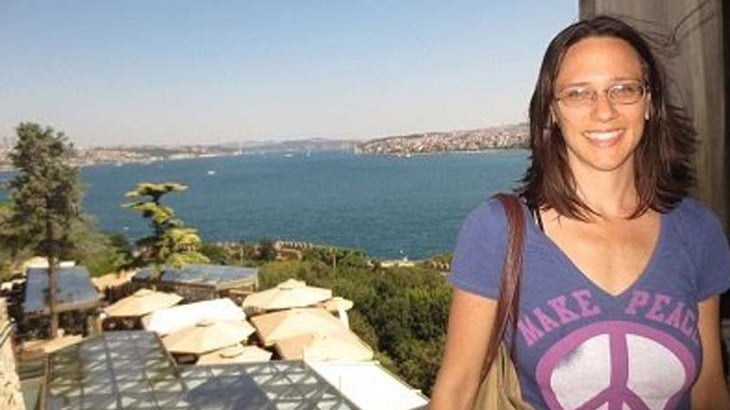 TELL US ABOUT YOURSELF
What is your citizenship?

United States

What city and state are you from?

Seattle, WA

How old are you?

32

What is your education level and background?

Bachelor's Degree
Have you traveled abroad in the past?
Some international travel with friends, family, business, etc.

If you have traveled abroad in the past, where have you been?

All over Europe and North America
What sparked your interest in going to teach English abroad?

It's something I've always wanted to do. After graduating from college, going to work every day and living for my two weeks a year of vacation wasn't doing it for me. So I left my job and started living the life I always wanted. I have now taught English in South Korea, Turkey, and Malaysia.

What were some of your concerns before teaching abroad?

Finding a job with a solid support network

What did your friends and family think about you moving and teaching abroad?

Everyone was apprehensive but hopeful.

TEFL CLASS INFORMATION
Why did you decide to get TEFL certified and choose International TEFL Academy?

I chose International TEFL Academy because the support staff was amazing and they gave me a veteran's discount.

Which TEFL certification course did you take?

Online TEFL Certification

How did you like the course?

I have no complaints about the course. The instructor was amazing. The instruction and assignments went far above and beyond what I expected from an online course. There was so much information, and the assignments really encouraged me to think about the information critically and apply it.

How has your TEFL training helped you in your current teaching position?

It's helped me to be much more confident in the classroom, especially regarding classroom management. The grammar refresher module was helpful as well.

Which city and country did you decide to teach English in and why?

I decided to teach English in Malaysia in the city of Kuala Lumpur. This is my third job teaching abroad. I didn't actively choose Malaysia; I just saw a job opening and applied for it.


How long have you been in this country and how long do you plan to stay?

I've been here for two months, and I will be here for a total of two years.

What school, company or program are you working for?

Morris Allen English

During which months does your school typically hire?

From July to December

Did you secure this position in advance of arriving?

Yes

How did you interview for this position?

- Skype/phone interview

What kind of Visa did you enter on?

Tourist Visa

Please explain the visa process that you went through.

I submitted my paperwork to the school before arriving and entered Malaysia on a tourist visa. Just over a month after arriving, I received my work permit through the school.

What are the qualifications that your school requires for teachers? Please check all that apply

- Bachelor's Degree
- TEFL Certification
- Native English speaker
- Teaching Experience

What is the best way to apply?

- Apply online
- Email
Please include any application resources (website, email, etc.) or other information here:

recruitment@morrisallen-malaysia.com

Tell us about your English teaching job!

I work anywhere from 32-37 hours a week from Wednesday to Sunday. During the week I work in the afternoon and evening. On Saturday and Sunday I teach during the day. The pay is pretty good. I make just under $2000 a month, with an apartment allowance, a petrol allowance, an internet stipend, and reimbursed airfare. The cost of living is quite low here so I can save about half of my salary if I am careful with my spending. I get a total of eight weeks of vacation a year.

I work at an English centre that teaches exclusively English classes to children as young as four up to high school aged kids. They attend evening and weekend classes to supplement what they learn in public school. The level of English is already quite high; I just help them to improve it. Many of the students already speak English at home, they just need some vocabulary development.

How did you find somewhere to live and what is it like? Do you have roommates?

I receive an apartment allowance, but it was up to me to find a place to live. I received recommendations from teachers who were already working here and was able to find a place that I liked that fit my budget quite easily. It took me about a week to find an apartment and get fully moved in. Before that, I was in a hotel.

On a scale of 1 - 10, please rate your experience with this school.
9
COUNTRY INFORMATION - FUN!
Please explain the cultural aspects, public transportation, nightlife, social activities, food, expat community, dating scene, travel opportunities, etc...

Malaysia is very westerner/expat friendly. English is widely spoken and understood. It's the common language, so everyone speaks it to some degree. It is technically a Muslim country, but friendly and globally-minded. There are so many ethnic Chinese, ethnic Indians, and expats from all over the world.

Public transportation exists, though it isn't as strong as in other big cities. Where I live, just west of the city centre, the best way to get around is by taxi. There is a train, which is cheap, but not extensive. Walking is not an option. It's hot, there aren't many sidewalks or crosswalks, and the risk of bag snatching from motorbikes is high. Taxis, GrabCars, and Uber are ubiquitous and cheap, so they are the best option.

The food is some of the best I've ever had. Everything is available: Malaysian, South Indian, Chinese, Korean, Italian, American, Spanish, Mexican... I could go on. I don't feel like I'm missing anything. Anytime I have a craving, I know I can find something nearby. If I feel like having some local flavours, then it's incredibly cheap. And the Malaysian and Indian food here is so much tastier than I could have ever imagined.
COUNTRY INFORMATION - MONEY
What are your monthly expenses?

Everything is fairly cheap here. I pay around $350 a month for rent plus about $35 a month for all utilities. My internet bill is about $50 a month, which seems quite high, but it's about what I paid at home, and my phone bill is less than $10 a month.

Food can be cheap as long as you eat local food. When you want western food and alcohol, then you get western prices to go along with it. If you want a banana leaf heaping with south Indian curry, you will pay $3-4. If you're happy with Malaysian food, expect to pay about the same. A typical western dinner can cost around $10-15 a plate with alcoholic beverages costing $5-10 each.

How would you describe your standard of living?

My standard of living here doesn't feel much different from home.

In your opinion, how much does someone need to earn to live comfortably?

I'm very comfortable with my $2000 monthly salary.


ADVICE FOR PROSPECTIVE ENGLISH TEACHERS
What advice would you give someone planning or considering teaching abroad? Would you recommend teaching in your country?

If you're considering teaching abroad then I can't stress enough the importance of researching the school you want to work for. Try to find third party reviews. Remember in your interviews that they are interviewing for you as well, not just you for them. Ask them how long their teachers stay at the school on average. Ask what kind of support network you will have. If they're not sympathetic to your concerns in the interview, then they may not be willing to help you once you are working for them.

I would recommend teaching in Malaysia, though the schools here do usually require some teaching experience. Being in Asia, they place a high value on education. The kids are usually motivated to learn, and if they aren't, then their parents are.



Founded in 2010, International TEFL Academy is a world leader in TEFL certification for teaching English abroad & teaching English online. ITA offers accredited TEFL certification courses online & in 20+ locations worldwide and has received multiple awards & widespread recognition as one of the best TEFL schools in the world. ITA provides all students and graduates with lifetime job search guidance. ITA has certified more than 40,000 English teachers and our graduates are currently teaching in 80 countries worldwide.
Want to Learn More About Teaching English Abroad & Online?
Request a free brochure or call 773-634-9900 to speak with an expert advisor about all aspects of TEFL certification and teaching English abroad or online, including the hiring process, salaries, visas, TEFL class options, job placement assistance and more.