Daejeon, South Korea English Teaching Q and A with Emily Horne
TELL US ABOUT YOURSELF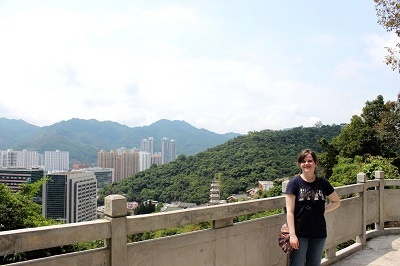 What is your citizenship?

United States

What city and state are you from?

Phoenix, Arizona

How old are you?

27

What is your education level and background?

Bachelor's Degree
Have you traveled abroad in the past?
Some international travel with friends, family, business, etc.

If you have traveled abroad in the past, where have you been?

Switzerland, Austria, Germany, France and the United Kingdom.
What sparked your interest in going to teach English abroad?

I felt stuck in my life, to be honest. I had so many interests involving culture, language and travel but all I managed to do after graduating was slowly pay off my student loans. I learned about Korea a little near the end of my senior year at university, which lead me to videos/blogs from foreigners living and teaching in Korea. My interest was peaked. Here was a chance for me to do so many of the things I'd been wanting to do since I was young (seeing the world, immersing myself in another culture, sharing my love of English...) and I could get paid to do it. That's what has lead me to where I am today.

What were some of your concerns before teaching abroad?

I was worried about being so far from my family and friends. I was also worried that I wouldn't meet expectations, and everything would go terribly wrong.

What did your friends and family think about you moving and teaching abroad? Were they supportive, apprehensive, excited, concerned, etc. ?

They were all of that and more.


TEFL CLASS INFORMATION
Why did you decide to get TEFL certified and choose International TEFL Academy?

I was still really nervous about teaching for the first time, so I decided I needed some kind of training. Also, looking at the requirements for both Korea and other places, I decided I'd have a better advantage with a TEFL certificate on my resume. I chose International TEFL Academy because it offered an online course, and included practicum in the program. ITA was also my choice due to the support offered to alumni, which I really needed.
Which TEFL certification course did you take?

Online TEFL Class

How did you like the course?

I really enjoyed having the convenience of going online for the majority of my course, since it wasn't easy for me to go on location at the time. The materials were easy to comprehend, set out in an understandable layout, and the webinars I was able to participate in addition to the course were always interesting.

How has your TEFL training helped you in your current teaching position?

It gave me some of the confidence I needed to apply in the first place, and for when I actually found myself abroad and teaching. I had a better understanding of an ESL classroom environment and was therefore better prepared for the obstacles in front of me. Having that experience also helped improve my pay-scale.

Which city and country did you decide to teach English in and why?

I chose to teach English in South Korea in the city of Daejeon.


How long have you been in this country and how long do you plan to stay?

A little over one year. I plan to stay at least one more year.

How did you secure your English teaching job?

I applied through EPIK: English Program In Korea, which was a long process of applications, background checks, and interviews.

What school, company, or program are you working for?

I work for the Daejeon MOE at a public elementary school.

How did you get your work visa?

I applied for an E-2 visa through a Korean embassy located in Los Angeles, California. I had to mail them an application with the fee and my passport. The wait time was maybe a week long. I suggest being aware of Korean national holidays when applying, and the location of your nearest embassy.

Tell us about your English teaching job!

I have 22 hours of in-class work, Monday to Friday. I'm expected to come to school by 8:30 and leave no earlier than 4:30 pm. I work at a public school with an average of 25 students per class, with at least 3 classes per grade level (3rd to 6th) and 2 kindergarten classes. I have been able to save at least a third of my pay. Some of my pay check every month is deducted to be placed in a pension, which I get back once I show that I have a one-way ticket out of Korea. I also get an exit allowance and severance upon leaving Korea.

I get 18 vacation days (5 extra for renewing my contract), all of which must be used during the summer and winter vacations so long as they don't interfere with English programs.

My students are low-level English learners. It's a very family friendly neighborhood, which is why the class sizes are similar to the average American class size.

How did you find somewhere to live and what is it like?

I am provided housing as part of my contract, or I have an alternative option of receiving housing allowance and select my own place. I don't have roommates and the apartment is smaller than many studio apartments in the US, but it's a fairly new apartment building and the bills I do have to personally pay are relatively cheap. I am, however, looking forward to living in a bigger place in the future.


COUNTRY INFORMATION - FUN!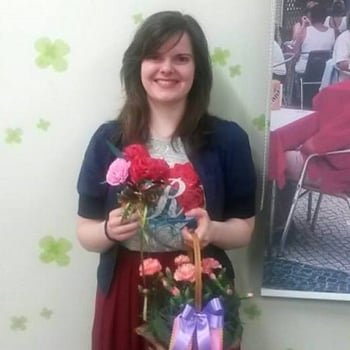 Please explain the cultural aspects, public transportation, nightlife, social activities, food, expat community, dating scene, travel opportunities, etc...

LIFE IN KOREA: You can get very different impressions of Korea depending on where you end up in the country and, sadly, how attractive you are by their standards. In Daejeon, the people are more casual and generally friendlier in my opinion. Being noticeably foreign means getting stared at sometimes, and people will often talk about you in Korean, but you get more smiles than scowls in this area.

PUBLIC TRANSPORTATION: Public transportation is easy, and living in Daejeon means I'm in the center and can easily travel to other parts of the country for a day trip or longer.
THE LANGUAGE BARRIER: It's fairly easy to learn the writing system here in order to read signs without English translations. Korean can be a difficult language to learn, and a good amount of the Korean population knows little to no English. But, in Daejeon the locals are generally kind to foreigners who can only say a Korean word here and there.

MEETING OTHER EXPATS: There are many ways to connect with other expats in the area. There are definitely many nightlife opportunities and it's generally safe. There are some risks to being a foreign woman here, however, particularly when it comes to Korean men who think foreign women are easy or approach you simply approach you because you're a foreign woman. The ones who are that bold are generally the ones to be wary of, however.
COUNTRY INFORMATION - MONEY
What are your monthly expenses?

Rent: Paid by the school.
Utilities: 60,000-80,000 won/month
Food: 80,000-200,000 won/month (Western food is more expensive)
Social Activities: It depends on the activity but roughly 100,000 won?
Transportation: 20,000-60,000 won month (bus/metro are cheap, taxis more expensive)
Phone: ~35,000 won/month
Travel: 100,000-800,000 won

How would you describe your standard of living?

My standard of living would generally place me on the lower part of the cost scale I made. I often don't even get up to the minimum on some of the sections. I live partially frugally.

In your opinion, how much does someone need to earn in order to live comfortably?

You can live pretty comfortably on the average 2 million won paycheck here.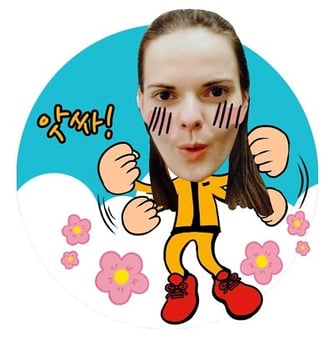 ADVICE FOR PROSPECTIVE ENGLISH TEACHERS
What advice would you give someone planning or considering teaching abroad? Would you recommend teaching in your country?

The best advice I could give is "don't expect anything." Don't expect it to be easy; don't expect the kids to love you right away or even at all (they've generally warmed up fast, but still); don't expect to have co-workers who understand you or welcome you the way you expect. If you are going to expect anything, expect to be surprised and expect to sometimes feel awkward. Things are only uphill from there.

The English teaching programs are currently changing in Korea, so I don't know if I would recommend teaching here to everyone. They are fading out the Guest English Teachers, as well as some benefits. I was very fortunate with my placement, but others have found themselves in difficult working environments so I would suggest applying with caution. I love my students, though, and my school's atmosphere is perfect for me.



For more on Emily's adventures, check out her blog: http://onlygettingstranger.blogspot.kr/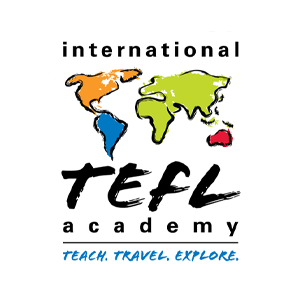 Founded in 2010, International TEFL Academy is a world leader in TEFL certification for teaching English abroad & teaching English online. ITA offers accredited TEFL certification classes online & in 25 locations worldwide and has received multiple awards & widespread recognition as one of the best TEFL schools in the world. ITA provides all students and graduates with lifetime job search guidance. ITA has certified more than 25,000 English teachers and our graduates are currently teaching in 80 countries worldwide.
Want to Learn More About Teaching English Abroad?
Request a free brochure or call 773-634-9900 to speak with an expert advisor about all aspects of TEFL certification and teaching English abroad or online, including the hiring process, salaries, visas, TEFL class options, job placement assistance and more.