Teaching English in Hikone, Japan: Alumni Q&A with Shana Heagwood
TELL US ABOUT YOURSELF

What is your citizenship?

United States

What city and state are you from?

Oxfordshire, England and Destin, FL

How old are you?

27

What is your education level and background?

Bachelor's degree

Have you traveled abroad in the past?

Some international travel with friends, family, business, etc.

If you have traveled abroad in the past, where have you been?
I was born in England, but I was raised in America.
What sparked your interest in going to teach English abroad?

I wanted to have the opportunity to travel and see the world. I desired to learn and truly immerse myself in the many different cultures this world has to offer.

What were some of your concerns before teaching abroad?

My biggest concern was about how I would adjust and how I would succeed in a new culture where I do not speak any of the language. I was worried about what may or may not go wrong in the move, if I would forget something, if I would be able to make friends, and if I would even really be able to do anything without knowing the language. It was all new for me.

What did your friends and family think about you moving and teaching abroad?

My father was all about me moving. He is retired military, and he wants me to learn and experience the world. My mother on the other hand didn't want me to go. She was so concerned and apprehensive, even though sometimes she didn't directly say that to me. The rest of my family were more vocal about their apprehensions. Most of my friends were excited, but they were also sad to see me go.
My clients at work were sad to see me leave, but so many of them were encouraging and consistently told me how much I would love where I was going. It was nice to hear from so many people how inspired they were by my sudden change in direction and that I was following my dreams.

TEFL CLASS INFORMATION
Why did you decide to get TEFL certified and choose International TEFL Academy?

I heard about TEFL certification and teaching English/traveling the world from a friend who was entering a different program. I looked into the program she was going into, but I also decided to do further research. After weighing the pros and cons of the many different options out there, ITA was the best fit for me. It seemed to be an excellent program that offered all of the same benefits and more of the other TEFL programs out there. I was not let down!
Which TEFL certification course did you take?

Online TEFL Course

How did you like the course?

The instructors were incredible. They gave great feedback, and when I had questions, they always responded in a timely manner. The tasks were applicable and definitely helpful in my current place of employment. The practicum (live practice teaching) provided hands on experience that gave me confidence in my current position, as well as some great tips and resources I might not have otherwise had.
Overall, the course was EXCELLENT!

How has your TEFL training helped you in your current teaching position?

As I mentioned before, having my TEFL gave me valuable information first and foremost. I think, almost more importantly, however, it gave me confidence. The company I work for doesn't do the most extensive training, and I saw how other teachers struggled in the beginning where I didn't. I was able to approach everything with a lot more confidence in my background knowledge and abilities than those either without a TEFL or without ITA TEFL/Practicum experience.

Which city and country did you decide to teach English in and why?

I decided to teach English in Japan in the city of Hikone. I was open to many different locations in Japan, and this was one of the first available with the company I chose. It's close enough to most of the major cities in Japan, while still giving me an special experience and look into traditional Japanese culture. I definitely wouldn't have the same opportunities living in one of the major cities (though that change may be of interest to me in the future).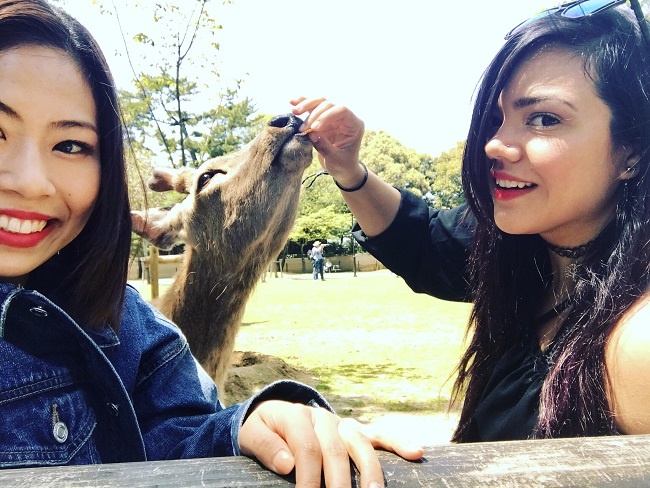 How long have you been in this country and how long do you plan to stay?

I have been here for just over one year. I haven't officially decided how much longer I will stay, but I am planning for a minimum of two years as I absolutely LOVE it here. After that I might check out another country!

During which months does your school typically hire?

All year!

Did you secure this position in advance of arriving?

Yes

How did you interview for this position?

Skype/phone interview

What kind of visa did you enter on?

Work visa

Please explain the visa process that you went through.

The visa process should have been pretty simple, but my personal situation made it difficult. Filling out and mailing the paperwork was simple enough, but I left my home state before my visa finished processing. I didn't know at that time they wouldn't mail to another state. Luckily, I had someone back home who could receive and mail me my visa, but it was a little stressful. I think, however, if you don't plan on leaving your home to stay with your grandparents for a month before your visa is finished, you will be a-okay!

What are the qualifications that your school requires for teachers? Please check all that apply

- Bachelor's degree
- Native English speaker

What is the best way to apply?

Apply online
Tell us about your English teaching job!

Hours: I work about 5 days/38 hours a week.

Salary: I get paid per lesson that I teach, which is equivocates to roughly $2,200-$2,800/month.

Savings: I have to send money home every month for student loans, but if I didn't, after bills I would be able to save roughly $900/month. My company also offers signing bonuses, so after my year contract ended I was able to pocket roughly $3,000.

School: NOVA is an eikaiwa/English conversation school for anyone from children through grandparents (including business professionals). They also have a new bilingual school for kids, which is like an all day program. I work both eikaiwa and the bilingual school.

Vacation: We have three designated vacation periods throughout the year-- Christmas/New Years, Obon (in August), and Golden Week (in May). I can take any other time off that I request throughout the year. (For example, I am taking off 5 days in October and going to Australia).

How did you find somewhere to live and what is it like? Do you have roommates?

I was lucky enough to have my company set me up with housing! I live alone, which is WONDERFUL. My apartment is small, but it is perfect for one person. The apartment is clean and nice.

COUNTRY INFORMATION - FUN!

Please explain the cultural aspects, public transportation, nightlife, social activities, food, expat community, dating scene, travel opportunities, etc...

Culture: Japan is a complicated country when it comes to the cultural aspects. There are several physical cultural norms you will have to adjust to, such as bowing, but many of the cultural aspects are more psychological, in my opinion. Most people are super friendly and understanding. As long as you are trying, they don't usually take offense to any social faux pas.

Public Transportation: Japan has some of THE BEST public transportation. Trains always run on time. Subways always run on time. Buses always run on time. You can literally take a train, subway, or bus everywhere. Taxis are also an option, but they certainly are not necessary.

Nightlife: Great in the big cities, and even in my more rural city I have some awesome bars and izakayas to go to. I have a good little community here as well, and we have apartment parties frequently. There are many options for social activities to meet both Japanese and foreign people. There are always festivals and special events happening everywhere! The people here are also really into social sports and being active in the community. There are always options!

Food: The food is A++++++. It is SO DELICIOUS and mostly affordable. People in Japan are OBSESSED with food. So, you can't go wrong.

Expats: The expat community is welcoming and helpful here. We all stick together and help each other out when necessary. There are online social groups for expats, but it's so easy to build person to person relationships here.

Dating scene: The dating scene is, well, interesting. I definitely think it's easier for men coming to Japan than it is for women coming to Japan, as the culture for dating here is just different. I have seen several great relationships blossom here for both males and females though!

Travel: The opportunities to travel are ABUNDANT. I travel throughout Japan frequently, and I have even been to Hokkaido. Travel by plane is super affordable. You can visit many Asian countries for a cheap price, and even make 1 or 2 day trips to places like South Korea for less than $100 for transportation. If you are interested in a more in depth look, please feel free to check out my YouTube channel by searching for Shana Leigh. :)

COUNTRY INFORMATION - MONEY
What are your monthly expenses?

Rough US Dollar Estimates
Rent: $500
Utilities: $100
Food (not including eating out with friends): $300
Social (I go out a lot): $200
Transportation (refunded by my company): $120
Transportation/Travel (Not for work): $0-100 depending on what I do
Phone: $40 Taxes (city and income once per year): $600 for the first year $1,500 the following years.

How would you describe your standard of living?

I have a pretty high standard of living. I have AC, Electricity, Internet, everything I need, and I'm able to spend my money on experiences as well as a few things that I want (ie. Nintendo Switch).

In your opinion, how much does someone need to earn in order to live comfortably?

Roughly, $1,700 and you could live extremely comfortably.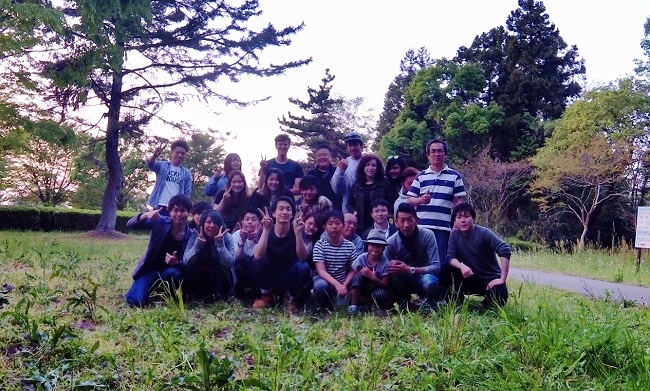 ADVICE FOR PROSPECTIVE ENGLISH TEACHERS
What advice would you give someone planning or considering teaching abroad? Would you recommend teaching in your country?

Travel without expectations. Be flexible. Go into your situation open to whatever comes your way and know that no matter where you are, if you aren't happy you don't have to stay. I haven't had any problems with culture shock because I came here without a certain expectation of what I thought Japan and its people would or would not be. I educated myself, but I remained open to any new experiences or knowledge that may come my way. This is a beautiful country full of beautiful people, valuable lessons, life experiences, and a rich history. I HIGHLY recommend at least a year of teaching English in Japan. You WILL NOT regret it.

For more on Shana's adventures, check out her YouTube Channel!
Founded in 2010, International TEFL Academy is a world leader in TEFL certification for teaching English abroad & teaching English online. ITA offers accredited TEFL certification classes online & in 25 locations worldwide and has received multiple awards & widespread recognition as one of the best TEFL schools in the world. ITA provides all students and graduates with lifetime job search guidance. ITA has certified more than 25,000 English teachers and our graduates are currently teaching in 80 countries worldwide.
Want to Learn More About Teaching English Abroad?
Request a free brochure or call 773-634-9900 to speak with an expert advisor about all aspects of TEFL certification and teaching English abroad or online, including the hiring process, salaries, visas, TEFL class options, job placement assistance and more.