Teaching English in Marseille, France: Alumni Q&A with Anne Donnelly
TELL US ABOUT YOURSELF

What is your citizenship?

United States

What city and state are you from?

Arlington, VA

How old are you?

25

What is your education level and background?

Bachelor's degree
Have you traveled abroad in the past?
Studied abroad
If you have studied abroad in the past, where did you study?

Paris, France

What sparked your interest in going to teach English abroad?

I have always been fascinated by foreign languages and cultures. When I graduated from university, I went to teach in France mostly for the experience of living abroad, being immersed in the language, and getting more first hand experience with the culture. A year later, I went back because I found that I enjoyed the teaching aspect much much more than anticipated!!

What were some of your concerns before teaching abroad?

I was primarily concerned with finding a place to live, but also nervous about meeting other people. I can be very introverted, and it's sometimes hard for me to push beyond the boundaries of my comfort level. French people are notoriously difficult to meet/befriend, so I was anxious about meeting new people and establishing a network in a completely foreign place.

What did your friends and family think about you moving and teaching abroad?

My family and friends are very supportive! They're especially happy they have a good reason to come visit me :)

TEFL CLASS INFORMATION
Why did you decide to get TEFL certified and choose International TEFL Academy?

I wanted to get TEFL certified after I became more interested in a career teaching English. While I had teaching experience in after-school classes/private tutoring/etc, I don't have a degree in education, so it was very important to me to get a bit more formal education in the subject. ITA was recommended to me by a friend who had done a course here. After doing a lot of research, I ultimately chose ITA because I thought it was the best value for the number of hours.
Which TEFL certification course did you take?

Online TEFL Course

How did you like the course?

The online course was great. Because I had to work while taking the course, the flexibility really worked for me. The assignments were perfect because now I have a whole set of already written lesson plans ready to use in the proper environment! The instructors were helpful and gave me some good feedback on my lessons.

How has your TEFL training helped you in your current teaching position?

It helped me to think more about the bigger picture of a unit, rather than just going week by week introducing new games or activities. By having a better idea of the wide purview of a language teacher, I could more easily identify what areas I can improve.

Which city and country did you decide to teach English in and why?

I decided to teach English in France in the city of Marseille. I was placed randomly by the Education Ministry in Marseille, though I was allowed to rank my regional preferences. I was extremely lucky to be in such an interesting diverse city!
How long have you been in this country and how long do you plan to stay?

I've been in France for two years and in Marseille for one. I would love to stay as long as I can!

What school, company, or program are you working for?

TAPIF, Teaching Assistant Program in France

During which months does your school typically hire?

The application for the Ministry program is usually due in January for first-time applicants and March to renew your contract for another year.

Did you secure this position in advance of arriving?

Yes

How did you interview for this position?

No interview is required.

What kind of visa did you enter on?

Work Visa

Please explain the visa process that you went through.

The visa process for Language Assistants is extremely simple, especially for a country renowned for its difficult and oblique bureaucracy. Plus, it's offered for free! Probably the hardest part is waiting for all of the paperwork to arrive from France so you can submit your application.

What are the qualifications that your school requires for teachers? Please check all that apply

Native English speaker

What is the best way to apply?

Apply online
Please include any application resources (website, email, etc.) or other information here:

The application includes two letters of recommendation, and a personal statement/cover letter in French (you must have a B2 - Intermediate level to be eligible)

Tell us about your English teaching job!

While everyone's experience as a Language Assistant in France can vary dramatically, I will speak directly about my own.

School: I work in three public elementary schools in Marseille.

Hours: I have 12 hours of class per week, which usually equates to 3-4 days/week at school.

Students: It is up to the school how they wish to utilize the assistant: in my schools, I work primarily with 4th and 5th grade students (10-11 year olds), but I do have a few younger classes as well.

My teaching role: For the majority of classes, I plan my own lessons based on a unit schedule given by my colleagues. In certain classes, however, I am more of a TA and I assist the head teacher in carrying out his or her lesson, and especially help with pronunciation.

Salary: The pay is around 790 euro/month ($950 USD) after taxes, which makes sense given the low number of teaching hours. It is enough to live a very modest lifestyle. However, because I only went to school 3-4 days/week, I had plenty of time to add private tutoring, which gave me an additional 40-50 euro/week which made saving up for travel during the school breaks much easier.

Vacation time: Speaking of school breaks, France has a TON! During the 7 month Oct-April contract, there are four 2-week school holidays!

Overall, teaching through TAPIF is not ideal if you are serious about having a career in teaching: low hours, a non-renewable visa, 7-month contract that starts after the schools year begins and ends before it finishes, random placement that could be isolated or otherwise not what you want. But it is without a doubt the easiest way to legally teach in France and is a great foot in the door for finding further opportunities.

How did you find somewhere to live and what is it like? Do you have roommates?

Finding a place to live was probably the most stressful part of the whole experience. I arrived about two weeks before the start of my contract and planned to stay in an Airbnb while searching for a place. I mainly used sites similar to Craigslist, where people post seeking roommates or offering apartments. The process can be especially difficult for foreigners because many landlords don't want to rent to us. But after much perseverance, I finally found a really amazing apartment. My roommate and myself each have our own furnished bedrooms, plus a living room, kitchen, and bathroom.
COUNTRY INFORMATION - FUN!
style="color: #1dad60;"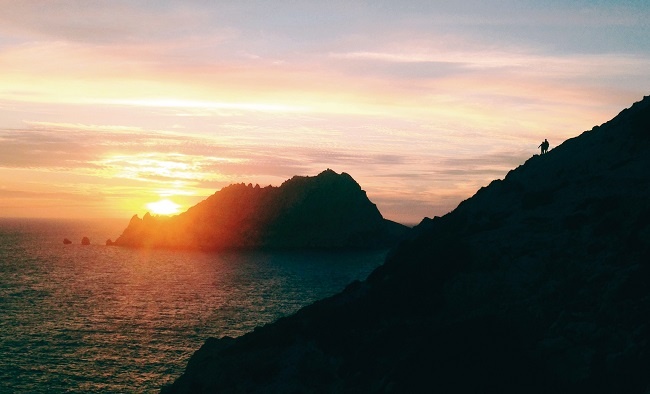 Please explain the cultural aspects, public transportation, nightlife, social activities, food, expat community, dating scene, travel opportunities, etc...

Marseille is a city apart from most other places in France. As the biggest port city in the country, there is a high population of North African and Italian immigrants. It is a gritty, urban place, and can be a bit rough around the edges, but this only adds to its character!! Situated on the Mediterranean coast and at the heart of France's famous Provence region, you are never too far from stunning natural beauty. But Marseille also has all the amenities of a major city -- great museums, nightlife, movie theatres, concerts, theatre, etc. Plus with over 300 sunny days per year, all you need for a great day is to bring a towel and some beers to the nearest beach! :)

The public transport is adequate for a city of its size: two metro lines, two tram lines, and a fairly extensive network of buses make it easy to get where you need without a car. There's a fledgling bike share system, and a regional bus network that's inexpensive. Marseille is also served by TGV high speed trains that can take you all over France and Europe, as well as the Eurostar direct train to London!

The expat community isn't as large here as it is in other places in France, but it definitely exists! There are tons of students in Marseille and the neighboring Aix-en-Provence, so it's really not difficult to find young people or other internationals if you're willing to seek them out.
COUNTRY INFORMATION - MONEY
What are your monthly expenses?

My rent+utilities is under 450 Euro/month ($535 USD), and I receive a subsidy from the government to assist me as well. My other monthly expenses include my cell phone which is under 20 Euro/month and a transportation pass for 46 Euro/month which my employer reimburses half of!

In general, I find groceries to be cheaper in France than in the US, with the exception of some special ingredients. Even eating out, you can find really great deals or fixed menus for a reasonable price and excellent quality. Bars can be pricey outside of happy hours, but you certainly won't break the bank on a night out. Many museums, movie theatres, etc have reduced entry prices for students or people under 26.

I came to France with a fair amount of savings that I generally put towards traveling during my school holidays. There are plenty of inexpensive trains/planes/buses/cars to be found once you figure out where to look, and if you organize in advance! That said, I am glad I had additional savings so that I could take full advantage of my holidays without worrying about money.

How would you describe your standard of living?

I live a very modest lifestyle, but with a standard of living that is much higher than what I would have back home with the same salary... Having worked at both American and French public schools, I would say that teachers in France are treated with more respect and have a much much less stressful schedule than American public school teachers.

People here take their time, which I have learned to appreciate, even if sometimes it makes me feel a bit lazy by U.S. East Coast standards. It is easy to eat well, stay healthy, and enjoy time with my friends without being constantly behind on work or stressed about money or other things. One of the reasons I want to stay in France is because I have a much higher quality of life with fewer hours and a smaller salary than when I was working three jobs in Washington DC and still living paycheck to paycheck.



In your opinion, how much does someone need to earn in order to live comfortably?

On the approximately 800 euro salary Language Assistants receive, it's possible to live comfortably if you're smart and budget well. Earning closer to 1000-1500 would allow you more flexibility and to save more money for emergencies/travel/the future.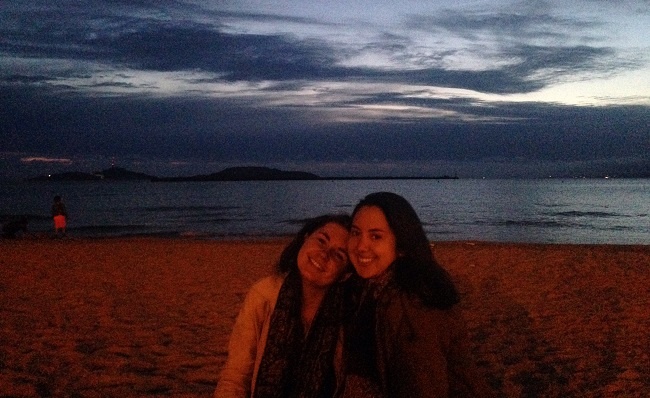 ADVICE FOR PROSPECTIVE ENGLISH TEACHERS
What advice would you give someone planning or considering teaching abroad? Would you recommend teaching in your country?

Teaching English in France is one of the best decisions I ever made. I have progressed leaps and bounds in the French language, and also discovered a career I can actually see myself doing in the long term. Coming to France through the TAPIF ministry program has some drawbacks - mainly a lack of flexibility - but I would recommend it to anyone looking to get their foot in the door to teaching in France. It's a great way to start, and a short initial commitment if you decide it's not for you. While maybe not the most exotic location, France is a beautiful country filled with so many different landscapes, with an extremely rich culture. Come discover it for yourself!!



Founded in 2010, International TEFL Academy is a world leader in TEFL certification for teaching English abroad & teaching English online. ITA offers accredited TEFL certification courses online & in 20+ locations worldwide and has received multiple awards & widespread recognition as one of the best TEFL schools in the world. ITA provides all students and graduates with lifetime job search guidance. ITA has certified more than 40,000 English teachers and our graduates are currently teaching in 80 countries worldwide.
Want to Learn More About Teaching English Abroad & Online?
Request a free brochure or call 773-634-9900 to speak with an expert advisor about all aspects of TEFL certification and teaching English abroad or online, including the hiring process, salaries, visas, TEFL class options, job placement assistance and more.