lgbtq+
Teaching English in Cuenca, Ecuador: Alumni Q&A with Jennifer Maneja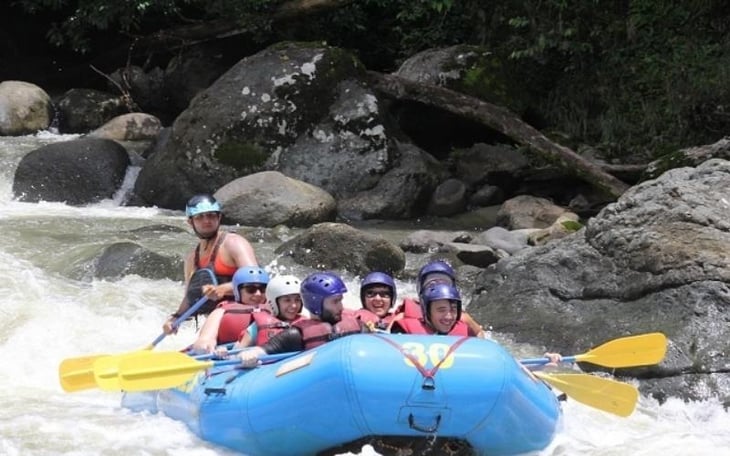 What is your citizenship?

United States

What city and state are you from?

Portland, Oregon

How old are you?

37

What is your education level and background?

Bachelor's degree
Have you traveled abroad in the past?
Some international travel with friends, family, business, etc.

If you have traveled abroad in the past, where have you been?
Canada and Mexico
What sparked your interest in going to teach English abroad?

I had taken a job for the city government in Portland, Oregon, and really didn't like the person I was becoming. The pay and benefits were great, but my appetite for life started to die. I had been there less than three months when I decided it was time to make a change, and looked into traveling. Even though it was because of my lack of exciting job that led me to ITA, I have always had an adventurous spirit and craved more out of life.

What were some of your concerns before teaching abroad?

Would I be a good teacher? Would anyone hire me? Where would I end up? There were endless amounts of doubt and questioning, but when you want something, you make it work, and you figure it out.

What did your friends and family think about you moving and teaching abroad?

My friends and family were excited for me. None of them had traveled abroad to teach, but many of them had studied abroad, lived abroad, or immigrated. Their support means the world to me.
TEFL CLASS INFORMATION
Why did you decide to get TEFL certified and choose International TEFL Academy?

Having a TEFL certification seemed like the base requirements for the schools, and I definitely needed a refresher on grammar, so it was well worth the money spent. Choosing ITA was another good choice as I had read a lot of good reviews online.
Which TEFL certification course did you take?

Costa Rica - Heredia

How did you like the course?

The course was amazing. Luke and Melanie are tenured vets at teaching, and they passed on a lot of wisdom. I learned SO much in those four short weeks. I can't believe how much information they fit into that small amount of time. It was a lot of work, but it paid off. I literally use their methods in my current ESL classes.

How has your TEFL training helped you in your current teaching position?

Immensely! I felt prepared to start at a school with the foundation of my TEFL training. I still look back at my teaching book from the course. Not only do you get the foundation of grammar, teaching, and the climate of ESL schools, you also gain confidence and make friends/resources. It's been over a year since I finished and most of my TEFL classmates are still in touch.

Which city and country did you decide to teach English in and why?

I decided to teach English in Ecuador in the city of Cuenca. Cuenca is in the Andes mountains, but the weather is beautiful. The mountain air reminds me of Colorado, but at a higher altitude. The city is a UNESCO World Heritage site, meaning there are tons of old buildings and cobblestone streets. The coffee is great, the restaurants are diverse, and the weather makes it easy to walk around.
How long have you been in this country and how long do you plan to stay?

I've been in Cuenca for ten months, and plan on staying a total of two years, at least.

What school, company, or program are you working for?

CEDEI

During which months does your school typically hire?

June-August for the September teaching cycle

Did you secure this position in advance of arriving?

No

How did you interview for this position?

In-person interview

What kind of Visa did you enter on?

Tourist Visa

Please explain the visa process that you went through.

When I arrived in Ecuador, my passport was stamped with a 90 day tourist visa. After getting hired, I was sponsored by the school and was able to get a cultural exchange visa that's good for one year.

What are the qualifications that your school requires for teachers? Please check all that apply

Bachelor's degree

What is the best way to apply?

Apply online

Tell us about your English teaching job!

Hours: I work about 18-20 hours a week in the classroom, and usually an hour or so per day doing lesson planning.

Salary: I get paid $7.50 per hour, and get paid every few weeks.

Savings: I'm not able to save, but that's my own fault. I enjoy going to breakfast and taking myself out to coffee and dessert way too often.

School: I work for a non-profit school that has an English program, as well as other cultural programs, including an exchange program. It's a fantastic school to work for.

Students: My students range from children (8-11 year olds), to teenagers, and to adults. I'm happy to be able to teach all age-rangers, as well as levels. Not only do I teach niños classes, I also teach beginner levels and intermediate.

Vacation time: Vacation days happen pretty frequently, averaging one or two days off per teaching term (10 week classes), so I never feel burnt out. Also, we have the month of December off to celebrate Christmas.

How did you find somewhere to live and what is it like? Do you have roommates?

I live in a modern 2-bedroom apartment with my girlfriend and a roommate who also teaches at our school. My girlfriend and I found this apartment by searching local expat websites and by word of mouth. We hit the ground hard looking for a place, and found a perfect apartment in a great location.
COUNTRY INFORMATION - FUN!

Please explain the cultural aspects, public transportation, nightlife, social activities, food, expat community, dating scene, travel opportunities, etc...

Public transportation: The public transportation is excellent, and only costs $0.25, unless you're over 65 and then it's $0.12.

Nightlife: The nightlife is pretty active, though I try and stay away.

Social activities: Cuenca offers a lot of social activities for both English speaking and Spanish speaking people. There's hiking in the Caja mountains, only a 45 minute bus ride away.

Food: Ecuadorian food isn't my favorite, but if you're looking for a cheap almuerzo (lunch) you can find them everywhere for $2.50.

Dating scene: The dating scene seems pretty great, but I'm not at all involved, so I have no clue.

Other: To be able to travel to unknown parts of your existing world, and to meet people who are also exciting about travel, is one of my favorite things about teaching in Ecuador. There is so much to be learned from other cultures, and the more people I meet, the more I learn how similar we are as people. It's beautiful.
COUNTRY INFORMATION - MONEY
What are your monthly expenses?

Rent/utilities: I pay around $180 for all my rent/utilities.
Phone/internet: My cell phone is $17 a month (data/local calls).
Food: You can find cheap food if you eat the $2.50 almuerzos (lunch) and shop at the markets (which are everywhere).
Transport: I typically walk everywhere, so I save money on buses and taxis.
Travel: I'm flying to Peru on Saturday, and the flight is $300 roundtrip. I love being centered in another part of the world so I can fly off to another country for a few weeks.

How would you describe your standard of living?

Comfortable. I've learned I don't really need a lot of stuff. I'm happy with a cup of coffee in the morning, a few miles of walking per day, and a good meal at some point. I don't spend a lot of money on things.

In your opinion, how much does someone need to earn in order to live comfortably?

Realistically, I'd say $600-$800 (USD) if your idea of "comfortable" is similar to mine. I go out to eat a lot, and usually splurge for the more international fare (Colombian, Peruvian, Argentinian) which costs more than the local Ecuadorian food.


ADVICE FOR PROSPECTIVE ENGLISH TEACHERS
What advice would you give someone planning or considering teaching abroad? Would you recommend teaching in your country?

I'd totally recommend teaching English in Ecuador. The people of Cuenca are polite and welcoming. There's a big expat community here too, so if you feel the need to surround yourself with English-speakers, there's an option for that too. All things considered, Ecuador is a beautiful country, and more people should consider it for teaching abroad.


Jennifer is from Portland, Oregon and got TEFL certified at ITA's training school in Heredia, Costa Rica. She was working in a city government job before deciding to make a change and teach English in Ecuador.
Want to Learn More About Teaching English Abroad & Online?
Request a free brochure or call 773-634-9900 to speak with an expert advisor about all aspects of TEFL certification and teaching English abroad or online, including the hiring process, salaries, visas, TEFL class options, job placement assistance and more.