Rio de Janeiro, Brazil English Teaching Q and A with Amanda Moutinho
TELL US ABOUT YOURSELF

What is your citizenship?
United States
What city and state are you from?
Denver, Colorado
How old are you?
23
What is your education level and background?
Bachelor's Degree
Have you traveled abroad in the past?
Some international travel with friends, family, business, etc.
If you have traveled abroad in the past, where have you been?
Brazil, England, France
What sparked your interest in going to teach English abroad?
After I graduated from college, I knew that I really wanted to travel. I got a degree in journalism and was an editor for my college newspaper, so I felt like teaching English would come naturally to me. Teaching English abroad seemed like the best opportunity.
What were some of your concerns before teaching abroad?
I was concerned I wouldn't make enough money and that I would really dislike teaching English.
What did your friends and family think about you moving and teaching abroad?
My friends were very excited for me to go abroad and travel. My parents were apprehensive about me delaying my "career." But they came around because they knew that traveling was important to me.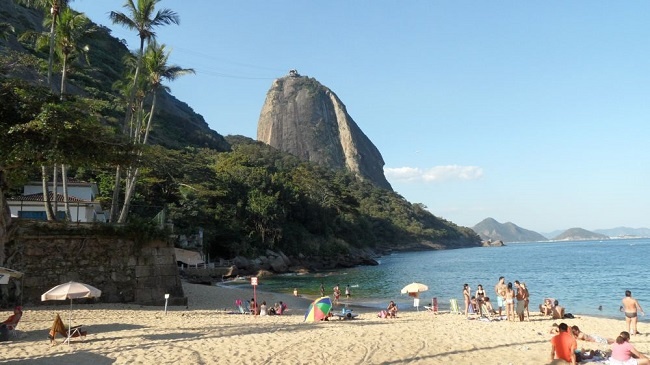 TEFL CLASS INFORMATION
Why did you decide to get TEFL certified and choose International TEFL Academy?
I wanted to learn how to teach. By doing a TEFL course, I could learn how to be a good teacher. I could learn the different approaches and techniques I would need in the classroom.
I chose the International TEFL Academy because they were a well-respected teach abroad program. Their website was packed with information. They had several programs all around the world. They assigned you an adviser right away. My adviser was very helpful. He answered all my questions, and the questions that he was unsure about, he made sure to email me later. He even responded to my emails on the weekend.
Which TEFL certification course did you take?
Brazil - Rio de Janeiro TEFL Course
How did you like the course?
Their TEFL course was great! There was a lot of information in the course, we read a lot and did a lot of worksheets but the best part of the classes were actually getting to teach in front of a classroom. You can learn about all the methods, but they don't really mean much until you're in front of a class and have to teach actual students. You learn a ton from the real classroom hours that you actually get to teach.
How has your TEFL training helped you in your current teaching position?
I learned a lot of different methods in my TEFL training that I use in every single class I teach now in Brazil. The TEFL course provided a very good base for my teaching, and it's a foundation that I find really helpful.
TEACHING ABROAD IN RIO DE JANEIRO, BRAZIL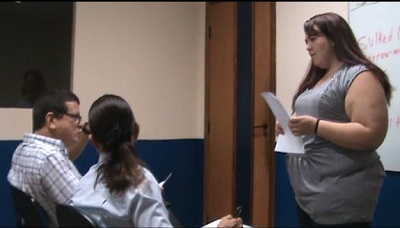 Which city and country did you decide to teach English in and why?
I am teaching English in Rio de Janeiro, Brazil. I'm teaching in Brazil because my parents are from Rio. I love this city, and I wanted to spend more time getting to know it better.
How long have you been in this country and how long do you plan to stay?
I've been in the country for about three months, and I plan to stay for a year.
How did you secure your English teaching job?
The TEFL course in Rio provided me with a list of partner schools to contact.
What school, company, or program are you working for?
I work for New Start and English Plus
How did you get your work visa? If you didn't get a work visa, please elaborate on working under the table without a work visa.
I don't need a visa because I am a Brazilian citizen. All of my friends have different ways of dealing with the visa issue. The schools you work for won't sponsor you for work visa. A lot of people enroll in Portuguese classes at the university to get a student visa. Others are planning to extend their tourist visa as much as they can then stay in the country illegally. The schools don't ask about your visa situation, so you could continue to work as a teacher. But eventually you'll have to pay a fine when you leave the country, and you won't be able to return for an extended period of time.
Tell us about your English teaching job!
I work for two schools, and I have a handful of private classes. In total I work about 18 hours a week (morning, lunch hours, and evenings). I make roughly $1,000 -$1,500 a month, which isn't very much because Rio is an expensive city. I don't have to pay rent, so I can save a little bit of money each month. But rent can be pretty expensive, and with other living costs, you won't be able to save much money at all. However, in Rio, you can work as much as you want. If you really want to hustle and work for a bunch of different schools then you can make more money. If you want to market yourself and secure a lot of private classes, then you'll make double or triple the pay you'll make at a school.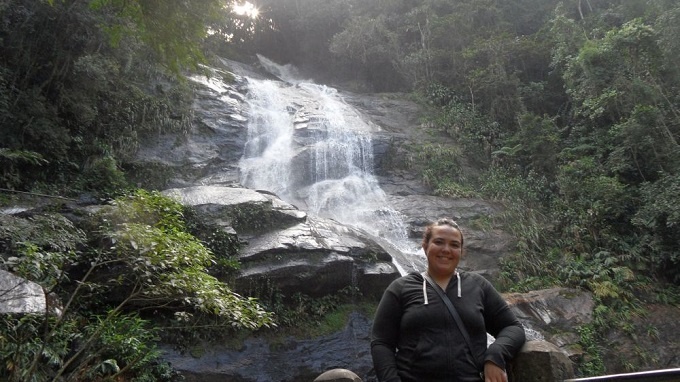 The schools I work for all cater to businesses. You give classes usually at the student's office during the hours that they're not working. Most schools cater to business people. I have no students younger than 25.
As far as vacation time, you don't get paid vacation. But it seems like the schools are flexible if you want to take time off. As long as you give them notice, they can get your classes covered and you can go and come back and have your students still waiting for you. But you won't be paid.
The need for English is VERY high in Brazil. Don't worry about finding a job. The schools will hire just about anyone. I had schools offering me classes before they even met me in person. Going through International TEFL Academy also helped a lot, because they trusted the program and knew that we had gone through a good training.
How did you find somewhere to live and what is it like? Do you have roommates?
Luckily, I had family in Brazil. So I'm staying with them and don't have to worry about paying rent.
COUNTRY INFORMATION - FUN!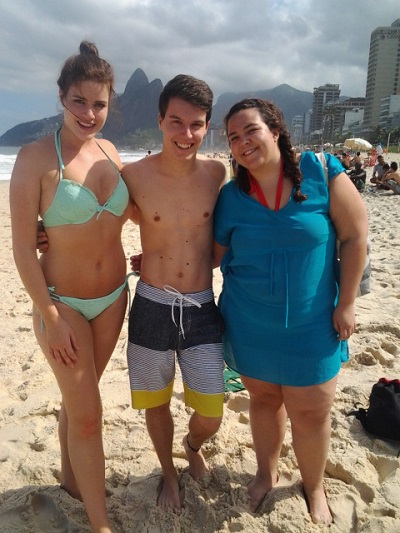 Please explain the cultural aspects, public transportation, nightlife, social activities, food, expat community, dating scene, travel opportunities, etc. about your country:
Brazil is amazing. It's a city that has something for everyone. The beaches are gorgeous and mountains surround the city. Downtown Rio is full of beautiful buildings and gorgeous churches.
here is plenty of social things to do in Rio. There's a great party scene and lot of samba. There's always something to do on the weekends.
Brazil has amazing food. Everything is delicious. There's a lot of exotic produce. The steak and seafood is incredible. Even the street food is delicious.
There is an expat community if you look for it. And Brazilians are very friendly people who love Americans. Rio is far on the west coast of Brazil, it is close to several Brazilian cities that are wonderful.
COUNTRY INFORMATION - MONEY
What are your monthly expenses?
I don't have to pay rent, but I pay for my cell phone which is roughly $50 a month and electricity which is $75-100 a month.
Grocery shopping is expensive in Rio. Most things are more expensive than in the US, but there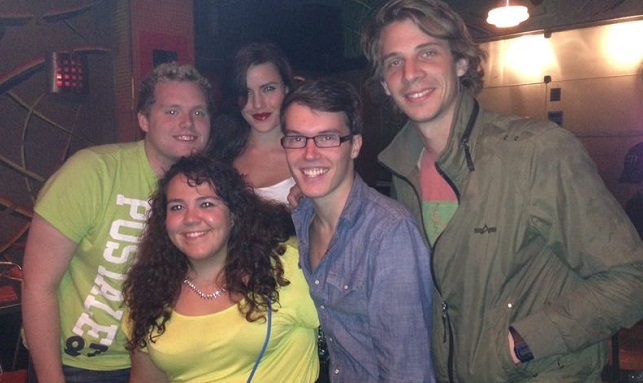 are a lot of street fairs where you can find good deals on things like produce and meat. As far as eating out, you can find restaurants here that are somewhat cheap. The street food here is very cheap and very delicious, but definitely not very healthy. But if you want the nice steakhouses, they can be a little on the expensive side.
Transportation is excellent in Rio. There's usually a bus to anywhere you want to go. Even though the bus drivers drive somewhat wildly, riding the bus is a cheap way to get around. There's also a metro system that gets you where you want to go. I usually allocate about $25 a week for transportation.
How would you describe your standard of living?
My standard of living is good. Things in Brazil are expensive, but you can make a living and still enjoy yourself.
In your opinion, how much does someone need to earn in order to live comfortably?
I would say someone needs to earn at least $1500-1750 to live comfortably.
ADVICE FOR PROSPECTIVE TEACHERS IN BRAZIL
What advice would you give someone planning or considering teaching abroad? Would you recommend teaching in your country?
GO! Teaching abroad is always a good idea. You have experiences of a lifetime and you learn a lot about cultures, teaching, and yourself.
Read more on Amanda's adventures with her article: Even If It's Stressful...It's Worth It - Teaching English in Brazil and A Definite Resume Booster...Teaching English in Brazil.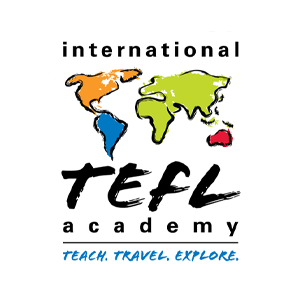 Founded in 2010, International TEFL Academy is a world leader in TEFL certification for teaching English abroad & teaching English online. ITA offers accredited TEFL certification classes online & in 25 locations worldwide and has received multiple awards & widespread recognition as one of the best TEFL schools in the world. ITA provides all students and graduates with lifetime job search guidance. ITA has certified more than 25,000 English teachers and our graduates are currently teaching in 80 countries worldwide.
Want to Learn More About Teaching English Abroad?
Request a free brochure or call 773-634-9900 to speak with an expert advisor about all aspects of TEFL certification and teaching English abroad or online, including the hiring process, salaries, visas, TEFL class options, job placement assistance and more.