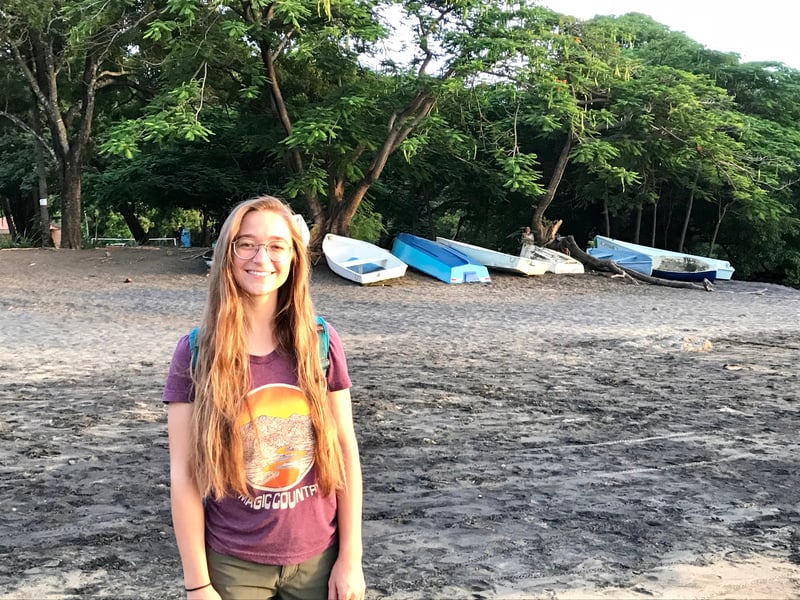 Teaching English Online from the USA, Costa Rica, and Spain
By Sydney Lund
Hello, my name is Sydney. Since November 2017 I've been able to teach English online from the USA, Spain, and Costa Rica all while visiting 13 countries. Here's my story and some tips that I learned along the way!
How It All Started
I graduated from college when I was 21 years old and I knew that I wanted to live abroad to experience a culture different from my own. Therefore, I decided to get TEFL certified through ITA. I took the online course since it was the cheaper option and I wasn't quite ready to move abroad when I took the course. After completing the TEFL course I got hired at VIPKID in November 2017. VIPKID is one of the top online English companies in China. It was ranked as one of the top 100 companies to work for in 2019 by Glassdoor. At VIPKID I teach English to children in a 1-on-1 setting through an online portal. One of the great things about teaching online is that you can work from anywhere, as long as you have a solid internet connection.
Teaching English Online from Costa Rica
In January 2018, I headed down to Costa Rica to teach English at a bilingual Elementary and High School. I worked full time in Costa Rica. At the beginning of my time there I would work a couple hours a week with VIPKID after school. Towards the end of my year contract with my brick and mortar school, I didn't open up many time slots with VIPKID since my brick and mortar job was pretty demanding. However, I was never penalized for not opening up time slots.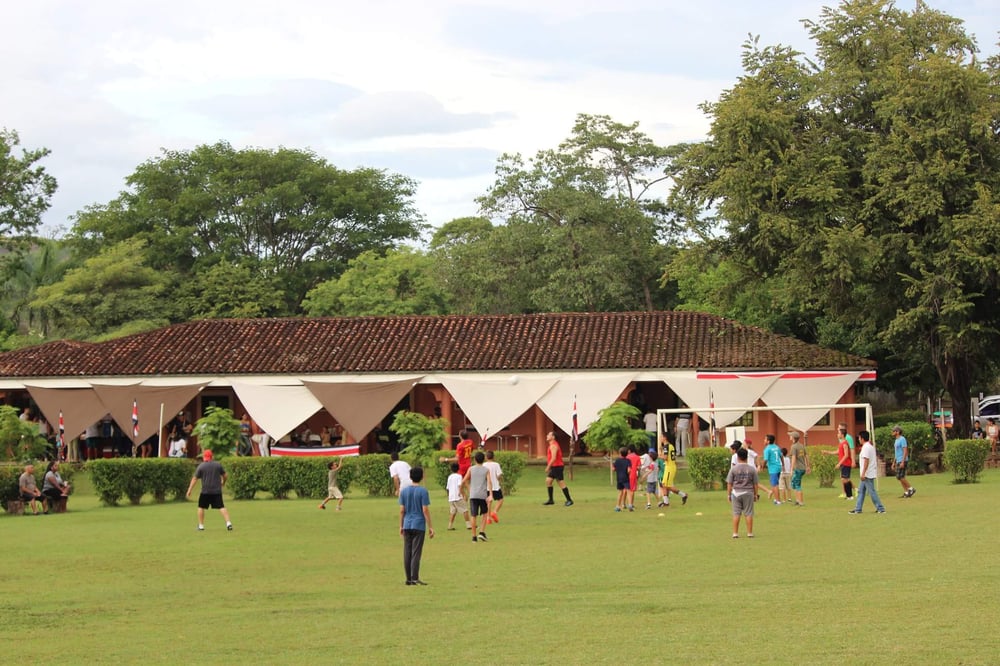 The length of a VIPKID contract is six months. While I was in Costa Rica, I took off about seven consecutive months, and was still asked to sign another contract! The company is super flexible and that's been great for me!
Tips and Info about Teaching from Costa Rica
Teaching with VIPKID I made more than double an hour compared to what I made at the brick and mortar school. This will be similar in most Central American schools, since the pay for brick and mortar English teachers there is much lower than the pay for Chinese-based companies like VIPKID.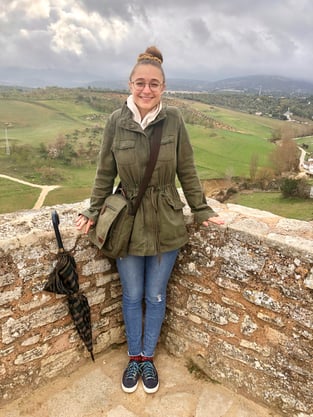 While teaching online in Costa Rica, one thing to be careful about is power outages. During the year I was there, there were a number of power outages lasting from 10-30 minutes to the largest being a day and a half. However, I never had a problem with the power going out while I was teaching. A safety net is to buy a large power storage device and have your WiFi hooked up to it. That way, if the power goes out, you'll still have WiFi, electricity to light a lamp, and a way to charge your computer while teaching. A fellow VIPKID teacher in Costa Rica used her power storage a few times during classes and gave me hers before she moved.
Teaching English Online from Spain
Shortly after leaving Costa Rica, I spent three months in Spain. During one of those months I taught 20 hours a week for VIPKID in spring 2019. I taught from an AirBnB and had no problems. All of my teaching props fit into a one-inch binder (see below for the list of props I brought). When I booked the AirBnB I made sure that there was a large table and chair in the apartment. This made teaching very easy! While teaching from Spain I got many five-star ratings from parents citing "good classroom environment," which means that the parents still enjoyed my classes even though I had only 2D props. One big pro about teaching from anywhere in Europe is that the peak hours to teach with VIPKID are right during the middle of the day, so no waking up early like you would in the USA.
Props in my One Inch Travel Binder:
Paper cut outs of the VIPKID characters to teach words like family, boy, mom, etc.

A,B,C notecards

Colors notecards

"Find a Star" Reward systems

My backdrop: this is a fold up map from the Dollar Store

A whiteboard and market

Teaching headphones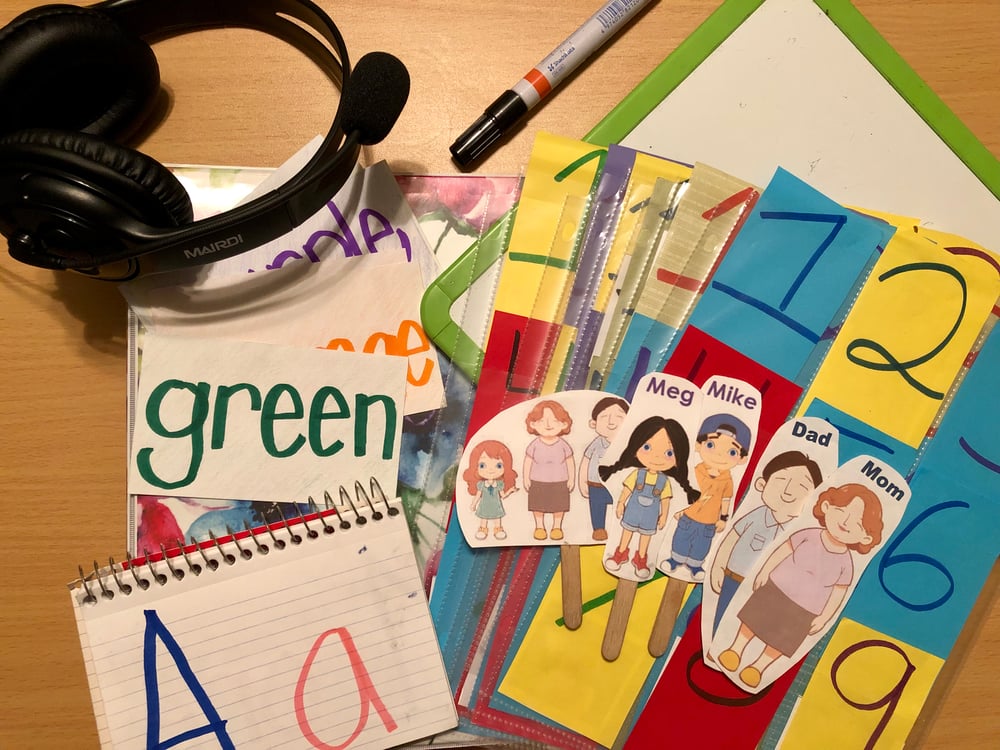 My Tips for Teaching While Traveling
Limit yourself to a one-inch binder for props, which will mostly include printed 2D props. This way you can easily travel with your classroom supplies in a carry-on backpack.

Don't forget a background. You can buy a map background and tape from the Dollar Store so that your classroom still looks professional while moving from place to place.

Understand the props that you need and take the ones you use the most. After teaching with any online company for just a month or so you can tell which themes, vocabulary word, etc. come up during every lesson. Make sure to design your traveling teacher binder around what you teach the most.

Pack one shirt that is a solid color and professional for teaching.

Double check with your AirBnB or hotel to make sure they have a chair, desk, and an extra lamp for setting up your classroom.
Teaching English online has allowed me to see so many countries and travel the world all by being able to still hold a job and attending online graduate school. If you are worried about getting bad parent feedback for having a "traveling classroom," don't worry! If you provide a quality class, have some props, and a nice background, you'll do great! Also, I would tell many of my advanced level students that I was teaching from a different country and they always enjoyed seeing where I was in the world!

A California native, Sydney graduated from an Oregon University with a Marketing degree when she was 21, and then headed off to teach English abroad in Costa Rica for one year. She is passionate about sustainability, is an active traveler, loves doing sports in nature, and is currently learning Spanish.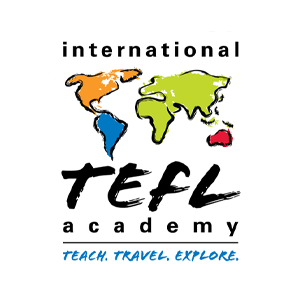 Founded in 2010, International TEFL Academy is a world leader in TEFL certification for teaching English abroad & teaching English online. ITA offers accredited TEFL certification classes online & in 25 locations worldwide and has received multiple awards & widespread recognition as one of the best TEFL schools in the world. ITA provides all students and graduates with lifetime job search guidance. ITA has certified more than 25,000 English teachers and our graduates are currently teaching in 80 countries worldwide.
Want to Learn More About Teaching English Abroad?
Request a free brochure or call 773-634-9900 to speak with an expert advisor about all aspects of TEFL certification and teaching English abroad or online, including the hiring process, salaries, visas, TEFL class options, job placement assistance and more.