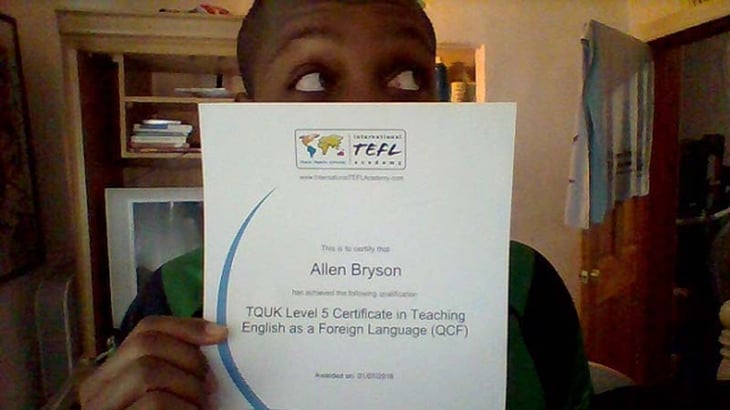 Teaching English Online to Students in East Asia - The Three Month Mark
It was the first day of class at the International TEFL Academy and I was a bit nervous.

Was it because I felt it would be hard?

Was it because I wasn't sure if I was ready?

No, none of the above. It was because our clothes washing machine was broken and I could not clean my lucky Pokémon socks with Pikachu heads all around it. I knew it was going to be a long day.

It was January 18, 2016 and my online TEFL class would last until April 1, 2016. Luckily, even without the socks, I finished the course and am now officially an English Language Teacher. Fast forward to October 2016 and I began teaching English online to students living in Hong Kong Kong, Taiwan and Mainland China through a company called iTutorGroup.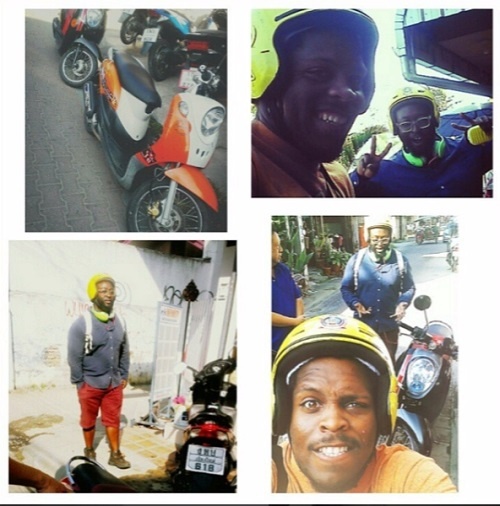 Each class has no more than six students, and every lesson plan for each class is provided to teachers by the company. To get an idea of the class set up, just imagine a Skype video call with power point slides attached that the students and I use. Most of my students are adults; business professionals in their career or attending university. They also are of various levels from "True-Beginner" to "Near-Native Speaker".
During class, we practice grammar, vocabulary and conversation to enhance the student's abilities in English for 45 minutes. Immediate correction is also a very important part of learning because the students want to know whether they are speaking the words and sentences correctly or not. All lesson plans revolve around certain topics such as "Traveling for A Vacation" and "Using Public Transportation". The vocabulary and grammar are revolved around the topic.
Besides teaching classes, I also conduct Level Placement Assessments. Every student who goes through iTutorGroup gets one of these. They also last a lot shorter, just 15 minutes. During these assessments, I will evaluate a student's English language abilities by asking them questions, having them read and listening to their responses. A few minutes before time is up, I will go over what areas the student did well in, what areas they need to improve, how they can improve those areas and then place them on the correlating level.
Personally, I prefer teaching Level 5+ out of 12 because these students are typically able to have more in depth conversations and can discuss things in greater detail. My belief is that verbal practice is most important when learning a new language, so I give my students ample chances to express themselves in English. The lesson plan is there for guidance purposes mainly meaning if you want to you can follow it, but it's okay to go off on tangents occasionally.
Fast forward three months and it's now December 2016, and I have taught almost 150 online English classes. Every month I get better and better. Every class is different with different wants and needs. There was a one-on-one class I taught a week ago, where the student wanted me to speak as fast as I could. He had needed practice understanding faster English for work.
While there, he would sometimes have international conference calls, and the English speakers sometimes talked too fast for him to understand. So, I did exactly that and spoke as fast I could. I would often take breaks to see if he understood what was being said. Most of the time he did and thanked me at the end of class. He gave me a perfect rating of "10," and I believe it's because I designed the class around his wants and needs. Wash, rinse and repeat.
It also helps that the International TEFL Academy still sends me invitations to webinars and group calls where I can learn how to become even better at what I do. During these sessions, I learn so much about how people learn and how their culture affects their learning. People living in China learn differently than people living in the United States.
All in all, I really enjoy what I do. My job provides so much freedom as well. If I have Wi-Fi and my laptop, I can teach from virtually anywhere in the world. If I visit Spain for a week, I can open my laptop and teach from the comfort of my hotel room. If I get an internship in Washington, D.C., I can teach from there as well!
Allen Bryson is a 24-year-old living in Miami, Florida, USA. He graduated from the University of West Florida with a Bachelor's degree in Marketing and Sales Management. Allen received his TEFL certification from International TEFL Academy and hopes to continue seeing the world while teaching English online.
Want to Learn More About Teaching English Abroad?
Request a free brochure or call 773-634-9900 to speak with an expert advisor about all aspects of TEFL certification and teaching English abroad or online, including the hiring process, salaries, visas, TEFL class options, job placement assistance and more.