Teaching English in Turkey - An Unexpected Career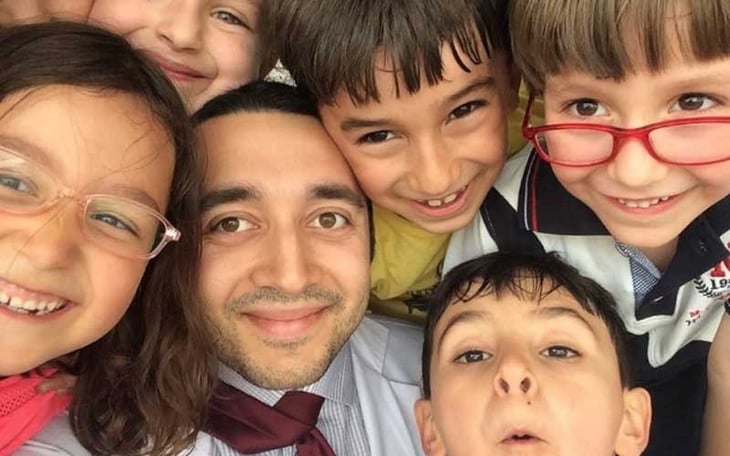 I was getting close to the end of my college career and did not really have an idea what I was going to do with my life after I had graduated. For the past four years I had been studying art as well as working towards a history minor. I had not even thought about the idea of getting paid to teach English in a foreign country. This period of my life came shortly after a four month experience studying abroad in Thessaloniki, Greece, and I was really missing the experience of traveling and often wished I were living abroad again. I remember there were times I would be trying to work on an assignment and would often get distracted researching ways I could get out and explore more of the world.
It was then that I came across International TEFL Academy and learned that I could teach English as a second language overseas. At first I entertained the idea of possibly going to teach abroad, but I was a bit hesitant to take the first step to making this goal a reality. After revisiting International TEFL Academy's website multiple times, I decided that this was something I wanted to do so I spoke with an advisor about my options regarding TEFL courses and potential countries to teach in. I then decided to take the Online TEFL class because it allowed me to take the course at home while also working part time and receiving more hours of training than the onsite classes.
After my TEFL course was finished, it was then time to start looking for a job. My course ended in mid August of 2015 and for the entire week of August, I emailed my resume to a number of different jobs and went through several different interviews. I was trying to get a job in Turkey because it is a country that is very rich in culture and history. Turkey is also close to Europe and offered many opportunities to travel to other European countries while offering a much simpler process of obtaining a work permit than its EU neighbors. I was originally looking to go to Istanbul, but I was open to other cities as well.
I then saw a job offer for an English teaching job at TED Isparta Koleji in Isparta, Turkey. TED Isparta is one of a number of TED schools that are located all around Turkey and are both well funded and well renowned. The school offered a very competitive salary, free airfare and free housing along with other benefits. I thought getting this position would be a long shot, but I figured I would send in my CV anyway to see what would happen. To my surprise after two interviews for the position, I was offered the job and I was on my way to Turkey just two weeks later.
When I arrived in Turkey I was picked up at the airport by my boss who then brought me to my apartment located in the center of the city of Isparta, and after I got settled in to my apartment, my boss took me to the school and brought me into a classroom where all of the other English teachers, both Turkish and Foreign, were waiting eagerly to meet me. When I walked into that classroom all of my colleagues welcomed me with so much warmth and excitement.
The city of Isparta was although not the most exciting city was a very comfortable city to live in. The city was well known in Turkey for its cultivation of roses and there are statues of roses all over the city. My apartment was in close proximity to a number of different stores, cafes, and restaurants, so everything I could possibly need or want was just around the corner. I taught young learners between the ages of five and nine. The students were very fun, active, and expressive, and sometimes they could get quite naughty but it was definitely enjoyable. I worked a total of 28 hours a week. In addition to my job in Isparta I also traveled to the city of Antalya every weekend and found a language school that hired me to teach weekend classes to adult students which was another great experience.
My experience in Turkey was incredible and everything I was hoping it would be. The people I worked with were very kind and hospitable; the food was amazing; and there were so many beautiful places to see. Sadly, my time in Turkey had come to an end; however, I am planning to continue teaching English and exploring more of the world. I am now looking forward to my next adventure and many more to come.
Matthew Barge is 23 from Rhinebeck, New York, with a BA in Art from Massachusetts College of Liberal Arts in 2015. After university, he was eager to travel and see the world and has spent a year teaching English in Turkey. He has enjoyed his experience teaching English in Turkey and wants to continue teaching and traveling for many years to come.
Want to Learn More About Teaching English Abroad & Online?
Request a free brochure or call 773-634-9900 to speak with an expert advisor about all aspects of TEFL certification and teaching English abroad or online, including the hiring process, salaries, visas, TEFL class options, job placement assistance and more.