Isparta, Turkey English Teaching Q&A with Matthew Barge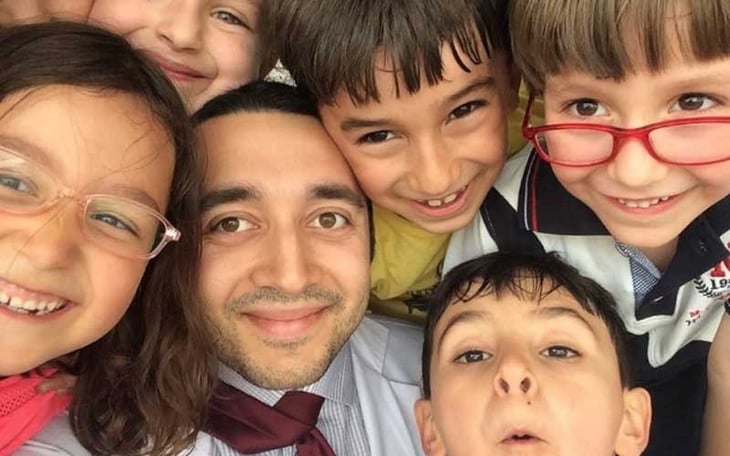 TELL US ABOUT YOURSELF
What is your citizenship?

United States

What city and state are you from?

Rhinebeck, New York
How old are you?

23

What is your education level and background?

Bachelor's Degree
Have you traveled abroad in the past?
Studied abroad
If you have studied abroad in the past, where did you study?

Thessaloniki, Greece

What sparked your interest in going to teach English abroad?

After studying abroad in Greece, I realized that I really enjoyed living abroad and experiencing new cultures. I thought that teaching abroad in Turkey would be a great way for me to see the world and travel while helping people at the same time.

What were some of your concerns before teaching abroad?

Not knowing the language

What did your friends and family think about you moving and teaching abroad?

Most of my friends and family were very supportive of my decision to move abroad.
TEFL CLASS INFORMATION
Why did you decide to get TEFL certified and choose International TEFL Academy?

I really liked how helpful and informative everyone at International TEFL Academy were. Any questions I had were answered quickly, thoroughly, and honestly without any pressure to sign up for a course ASAP. I was also impressed with the support International TEFL Academy provided during the job search process, and how I can get job assistance from them for as long as I choose to teach English.

Which TEFL certification course did you take?

Online TEFL Certification Course

How did you like the course?

The online TEFL course was both informative enough where I felt confident enough to teach English overseas, but at the same time was very manageable. The course was very informative without being overwhelming and it was not overly time consuming, so it allowed me to work part time while taking the course. My professor, Tyler Bradbury, was very helpful and effective in teaching the course, and she was always available to answer any questions.

How has your TEFL training helped you in your current teaching position?

The course taught me a lot about lesson planning and how to create effective lesson plans for all kinds of skill levels and ages.

Which city and country did you decide to teach English in and why?
I chose to teach English in Turkey in the city of Isparta because it is a fascinating country rich with culture and history, and it is close to many other European countries while still having the benefit of being able to obtain a work permit easily.
How long have you been in this country and how long do you plan to stay?

I stayed for 10 months and returned to the United States shortly after.

What school, company, or program are you working for?

TED Isparta Koleji

During which months does your school typically hire?

Around May and June

Did you secure this position in advance of arriving?

Yes

How did you interview for this position?

Skype/phone interview

What kind of visa did you enter on?

Work visa

Please explain the visa process that you went through.

I arrived to Turkey on a tourist visa, and from there my school took care of the process of providing work permits for their foreign employees.

What are the qualifications that your school requires for teachers? Please check all that apply

Bachelor's degree

What is the best way to apply?

- Apply online
- Email
Please include any application resources (website, email, etc.) or other information here:

https://www.eslcafe.com/jobs/international, https://www.eslemployment.com/

Tell us about your English teaching job!

At my job I worked 28 hours a week and monthly salary was 4,200 Turkish Lira ($1,400). My school also provided free airfare to Turkey and back home after my contract was completed, and they also provided free housing. The salary I made was more than enough to live in Turkey and I saved about $1,000 USD a month; however this is not a typical salary for first time teachers. TED Isparta Koleji is a private school which is part of the TED chain of schools which are a chain of well funded, prestigious schools that have over 30 locations all around Turkey. I worked in the primary and kindergarten sections at the school, teaching students between the ages of 5 and 9. I also gave private lessons to adult students on weekends. I was given two weeks of vacation in the winter as well as having national and religious holidays off. My school also allowed foreign teachers to have Christmas Eve and Christmas off; however, Turkish teachers were still required to work that day.

How did you find somewhere to live and what is it like? Do you have roommates?

The school I worked for put me in a single, fully furnished apartment in the center of Isparta and paid for the rent and wifi. I was responsible for paying the electric and water bills which were not very expensive.

On a scale of 1 - 10 please rate your experience with this school.

8
COUNTRY INFORMATION - FUN!
Please explain the cultural aspects, public transportation, nightlife, social activities, food, expat community, dating scene, travel opportunities, etc...
Turkey has many beautiful places to see and the food in incredible. The city of Isparta had a very small expat community, few English speakers and not a great nightlife. However I was able to travel a lot to other cities where there is more to do.
COUNTRY INFORMATION - MONEY
What are your monthly expenses?

Rent: This was free for me but could be around 500 or 600 TL (approx. $125 - $175 USD)
Food: The lunch at my school was free and I ate out every night but a week's worth of groceries should not be more than 50 TL ($15 USD)
Transportation: 80 TL a month ($24 USD)
Phone: about 40 TL a month ($12 USD)

How would you describe your standard of living?

Very Good

In your opinion, how much does someone need to earn in order to live comfortably?

2500 TL (approx. $715 USD)


ADVICE FOR PROSPECTIVE ENGLISH TEACHERS
What advice would you give someone planning or considering teaching abroad? Would you recommend teaching in your country?

Turkey is a very beautiful country with so much history and culture, and there are many great opportunities for teaching English. Definitely come with an open mind and you will be rewarded with an incredible cultural experience.


Matthew Barge is 23 from Rhinebeck, New York, with a BA in Art from Massachusetts College of Liberal Arts in 2015. After university, he was eager to travel and see the world and has spent a year teaching English in Turkey. He has enjoyed his experience teaching English in Turkey and wants to continue teaching and traveling for many years to come.
Want to Learn More About Teaching English Abroad & Online?
Request a free brochure or call 773-634-9900 to speak with an expert advisor about all aspects of TEFL certification and teaching English abroad or online, including the hiring process, salaries, visas, TEFL class options, job placement assistance and more.