Teaching English in St. Petersburg, City of the Russian Tsars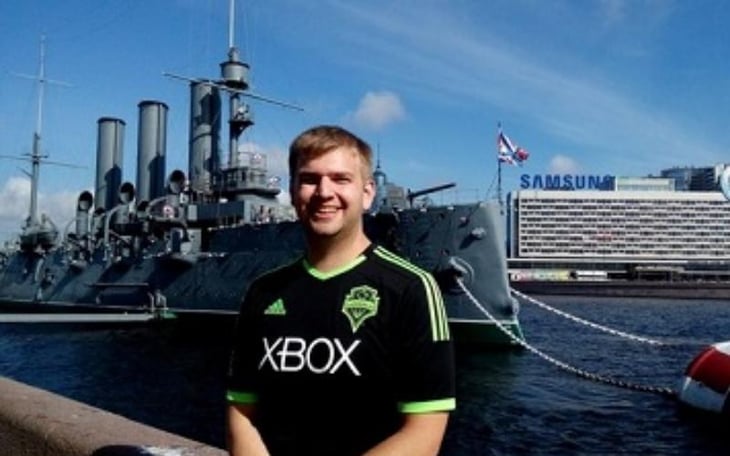 When it comes to the TEFL industry and teaching English in Russia, Moscow and Saint Petersburg are some of the world's largest cities involved. A considerable amount of foreign language centers operate; billboards advertising learning English are easily spotted and large numbers of native English speakers can be found in both cities. In addition to the role language centers play, TEFL teachers can earn even more by privately tutoring students one-on-one or via Skype.

Due to Russian laws regarding public education, few foreigners can work in accredited schools unless they volunteer for free to gain experience. Thanks to the International TEFL Academy and the TEFL certificate I received by successfully completing its online TEFL course, I'm one of a lucky few who get a completely different experience from the norm. And for me, I've found it to be one of the most rewarding experiences of my life so far.

Currently, I work at Gorchakov Memorial School, which is a private boarding school for male students between grades 5-11. As of now, we have 30 students and two grades (sixth and ninth), but next year we'll be expanding to teach three classes and roughly 45 students. Gorchakov may be a small school but it does its best to provide its students with the best education possible. The school models itself based of the old Tsarskoe Selo Lyseum, which was created during the time of the Romanovs and educated Russian greats like Alexander Pushkin, Russia's national poet.
The mission of the school is to provide a liberal, well-rounded education spanning many subjects - science, humanities, artistic - while students live at the school. School weeks vary by length but they usually last between five and seven days depending on whether it's a "long" weekend, which means students go home for the weekend, or a "short" weekend, which means students have classes on Saturday and a Sunday museum or theater excursion.
My job requires me to work about 50 hours each week. Every day, I start work at 7:30 am, but the time I finish depends on the activities planned for that day. On Mondays, I finish at 9:00 pm whereas on Wednesdays I usually end my workday at 5:00 pm when the students have dance class. On Fridays, as the English Department doesn't have classes to teach that day, I get off even earlier, usually around 3:00 pm. Of course, if I want to stay longer and converse with the students, I'm allowed to do so. Depending on how tired I am by the end of the week, I often do.
While 50 hours might seem like a lot to many people, especially to Americans where the average accepted work week is 40 hours, many times this school year the time seems like it just flies by. Sure, it's a struggle many days to wake up at 7:30 am - it's not something I've had to do much since high school - but after three or four cups of coffee and a kilometer run, I feel wide awake and ready to help teach English.
The English Department usually teaches 15 English classes a week along with two English clubs and a couple elective classes. I help out with each one of them. In some classes and clubs, I'm the main teacher running the lesson, but most of the time, I help the head English teacher with the logistics of the lesson. This includes, but isn't limited to, writing tests and quizzes, creating worksheets and organizing interesting or challenging activities.
In addition to my classroom responsibilities, my other work requirements include conversing with the students at meals, going swimming with them at the pool, playing sports and doing morning exercise. My morning exercise regimen with the students is usually a ten-minute run, typically a kilometer in length, and 10 minutes of calisthenics. Suffice to say, it's helped me lose a lot of the weight that I had put on at college.
I also have the privilege to attend other classes taught by the school's faculty, so long as attending doesn't conflict with my job responsibilities. My favorite classes to attend are history and geography, and while I struggle to understand everything that's said since it's all in Russian, I genuinely enjoy watching the lectures.
At times, teaching at the school has been challenging. One of the biggest challenges is simply working with the students. From personal experience growing up, I know how boys between ages 10 and 17 can be difficult to work with. It's even harder when they can simply speak a different language that one isn't particularly fluent in. But the students' preferences for activities and topics of conversation can change week to week, which forces me to stay up to date on as many topics as possible, such as European soccer or types of music. It's hard to do but if I develop this ability, it will be valuable for life down the road, either as a TEFL instructor teaching my own class or if I change careers to some other field of communication.
Another big challenge I've had to tackle is how to work with and teach advanced grammar such as third and mixed conditionals. As native speakers of English, we never learned in school the different rules of why English works the way it does. Instead, we just learned what was right and what was wrong. We instinctively know the rules but it's a challenge to explain why.
This was a challenge that confronted me fairly early on at Gorchakov as the textbook for our ninth graders is B2 level. At first, as a native speaker, I could simply say what was correct and what wasn't correct and when the students asked why, I was stumped. Being lost for words and unable to answer a simple question about grammar in front of students is a very good motivator to do one's best to learn the rules of grammar front-and-back for any given lesson. Since I'm relatively new to teaching English with just a year of true classroom experience, I've been using my head teacher for feedback on how to organize lesson plans and teach English grammar rules with simple explanations. Despite some occasional road bumps, my method is working for me.
As this is just some general background information about the school and my average work week, I want to share a specific experience I had at the school.
I started working for Gorchakov in August and when the school year officially started in September, the English Department was told it needed to run a theatre club in English for sixth class. Last year, the department had organized some activities about Halloween. With that knowledge, I decided to embark on a different route and wrote a play about the English holiday of "Bonfire Night." After a little bit of research and some polishing of grammar to simplify memorization for sixth class, the playscript was completed.
Once the script was finished, we met once a week and, bit-by-bit, we taught the students some of the history of Bonfire Night, why English people celebrate it and why we were preparing for it. We then blocked out the play, found costumes, acquired make-up and made props and backgrounds. On the night of the play, a few students were sick, forcing me to hop into the play at the last second. I hadn't acted in over two years but I had the smallest part thankfully. Still, me wearing my Seattle Sounders jersey doesn't strike a very fierce image for an elite British commander…
After the play, we invited the students, teachers and parents to attend a barbecue we organized. At the barbeque, there were sausages, cookies and different juices, and I lit a giant bonfire using some old wood that was used for a hockey rink last year. Then the students who had made dolls of Guy Fawkes threw them into the fire just like people in England do for Bonfire Night.
I hope to have many more positive experiences during my time here at Gorchakov, but it wouldn't have been possible for me to work in such a unique place without the help of the International TEFL Academy and its online TEFL class. When I leave, I can only hope that the person who fills my spot will also have a rewarding work experience.
An ITA grad who currently works in Russia as an English teacher, Josh hails from Seattle where he has lived since 2004 when his dad was stationed at Fort Lewis (now Joint Base Lewis-McChord). Josh graduated from Dartmouth College with a BA in Russian Area Studies in Fall 2013 before he moved to St. Petersburg, Russia in August 2014. While at Dartmouth, he worked just over three years for the Nelson A. Rockefeller Center in multiple roles including program coordinator, communications assistant, and public policy researcher.
Want to Learn More About Teaching English Abroad & Online?
Request a free brochure or call 773-634-9900 to speak with an expert advisor about all aspects of TEFL certification and teaching English abroad or online, including the hiring process, salaries, visas, TEFL class options, job placement assistance and more.