5 Must See Locations While Teaching English in Osaka, Japan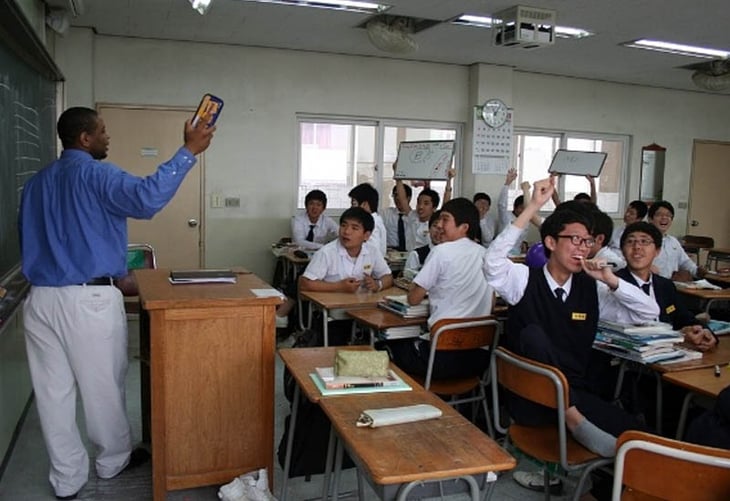 Do you want to live in one of the most historic and cosmopolitan cities in Asia? Thinking of teaching English in Japan? Do you love Japanese cuisine & culture?
It may not boast the romantic reputation of Kyoto or the status of an international capital like Tokyo but if you are searching for an authentic Japanese experience in a world class city, teaching English in Osaka is definitely worth considering. Home to 2.5 million people - though its population nearly doubles during the day - it is at the heart of the Keihanshin metropolitan area, which is home to nearly 20 million people.
Once known as Naniwa when it was the capital of ancient Japan during the Asuka and Nara periods more than 1,000 years ago, Osaka reemerged from the destruction of World War II as a major center of business, education and technology. Osaka is headquarters to a variety of major international corporations like Sanyo, Panasonic and Sharp. This status as a center of international commerce has generated enormous demand for English language instruction and has created thousands of jobs for teaching English in Japan, a country where English teachers can make high salaries (enough to save $400 USD - $800 USD a month in some cases) and sometimes receive benefits like free housing and/or free airfare.
Osaka is also a major focal point for Japanese culture, especially cuisine. In fact, Osaka's nickname is Tenka no daidokoro, which means "the nation's kitchen," a reference to its reputation as a gourmand's paradise. A popular Japanese saying holds that people from Kyoto will blow their money on clothes and people from Kobe will spend on shoes, while those from Osaka will spend their last dime (or yen!) on food! So certainly food lovers that are thinking to teach English in Japan will love Osaka! Here some of the culinary and cultural highlights you can't miss while traveling or teaching English in this modern and culinary city....
1. Osaka - The City of Kuidaore
When teaching English in Osaka, you'll learn that the city is famous for its obsessive food culture - which is often referred to as kuidaore - a phrase that translates as "to ruin oneself by extravagance in food," or more colloquially as "eat until you drop." From exclusive Michelin-starred eateries to mind-boggling array of street stalls and noodle shops, the culinary variety in Osaka is nearly endless. One of the top spots for sampling Osaka's legendary gastronomic pleasures is Dotonbori Street (pictured above), a neon-flooded line of shops, bars and restaurants where you can sample traditional dishes like takoyaki (octopus balls), Okonomiyaki (pancakes filled with pork or sea food) or Kushi-Katsu (deep fried skewers).
2. Osaka Castle Park
The stunning Osaka Palace represents classic Japanese architecture at its finest. Enjoy the museum and take a leisurely walk around the beautiful park, which is embellished with more than 600 cherry trees that burst into bloom each spring during Japan's legendary sakura festival. The castle, one of the most famous and impressive in Japan, dates to the 16th century and was a focal point of the civil wars that led to the establishment of the famous Tokugawa Shogunate. In short, it's a great place to visit on your day off while teaching English in Osaka.
3. Kaiyukan Aquarium
The Kaiyukan is one of the largest public aquariums in the world (some consider it the largest) and is one of the Osaka's most popular destinations. Exhibits include 16 major tanks that include different regions and ecosystems within the eastern Pacific Ocean. The most famous attraction is the central tank that is home to a whale shark - the largest fish on earth.
4. The Sky is the Limit
In 1980 civic leaders from Osaka dreamed of creating a "City of Air" in the city. The architect Hiroshi Hara made this dream true and built the Umeda Sky Building. The complex includes two 40-story towers standing 173-meters (568 feet) that are connected by a floating garden observatory on the roof and an escalator midway up. Though only the 12th tallest building in Osaka, the Umeda Sky Building is among its most recognizable and famous landmarks and houses a variety of shops and restaurants, including a mall in the bottom floors that is built to resemble an early 20th century Osaka street market.
5. The Shitennoji Temple
The oldest officially administered Buddhist shrine in Japan, the Shitennoji temple was originally constructed in the 6th century by Prince Shotoku, who is credited with first introducing Buddhism to Japan on a wide scale. Though rebuilt over the centuries, the temple still retains its historical character and is revered by Buddhists throughout Japan and the world. It also hosts several major festivals each year.
5. Osaka Museum of Housing & Living
Finally, for another great place to visit while teaching English in Osaka, and a fascinating insight into traditional Japanese life and the history of the city, pay a visit to the Osaka Museum of Housing and Living. Exhibits include a life-size reproduction of a 19th-century Osaka neighborhood, models of Osaka from various periods of history, and displays of traditional Japanese homes and other buildings. The museum also features loads of video and interactive activities like toy building.
Founded in 2010, International TEFL Academy is a world leader in TEFL certification for teaching English abroad & teaching English online. ITA offers accredited TEFL certification courses online & in 20+ locations worldwide and has received multiple awards & widespread recognition as one of the best TEFL schools in the world. ITA provides all students and graduates with lifetime job search guidance. ITA has certified more than 40,000 English teachers and our graduates are currently teaching in 80 countries worldwide.
Want to Learn More About Teaching English Abroad & Online?
Request a free brochure or call 773-634-9900 to speak with an expert advisor about all aspects of TEFL certification and teaching English abroad or online, including the hiring process, salaries, visas, TEFL class options, job placement assistance and more.