From Arkansas to Turkey! My Grand Bazaar Experience Teaching English Abroad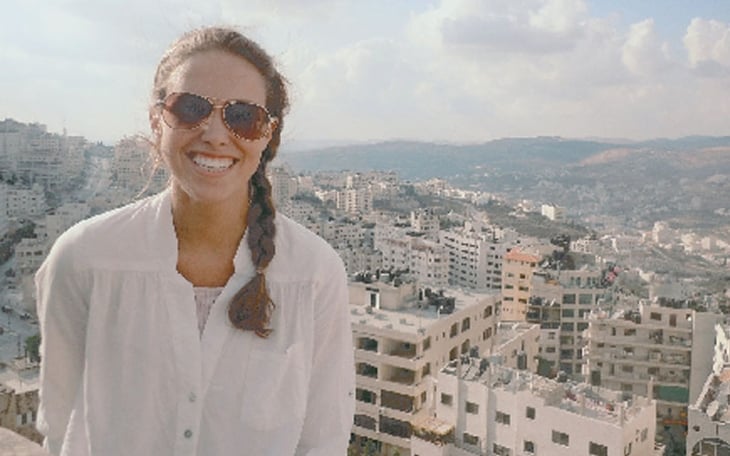 I made it to Istanbul, Turkey after a long 20-hour journey from Arkansas!
I flew over the whole city the night I got in. Being lit up with bright reds and yellows the view was breathtaking.
You could see the enormous bridge that connects the Asian Istanbul to the European Istanbul over the Bosporus, as well as, the Blue Mosque and the Hagia Sophia. The next morning I ventured out eager to see everything. There are street vendors and little cafes all along the main roads and down side streets. Even narrow alleyways have stores or food stands squeezed in-between them. From freshly brewed coffee to the must of old buildings to fish piled on a cart to lamb cooking in the window to the breeze filling your nostrils with sea air, the mixture of smells will knock you off your feet. Turks are all very well dressed and clean kept. They are beautiful people with deep-set eyes and darker skin and hair. They have a unique look to them, unlike any other people around the world that I have seen.
As I was walking by a bakeshop, the wonderful smell of pastries called out to me. The owner didn't know any English but was so adorable as he kept feeding my friend and me free samples, one after another. He wouldn't let us leave until we had tried practically everything! He created a monster in me that will judge every other pastry I ever eat to those that he gave us. PHENOMENAL!
I was walking down the street one day after work and randomly saw a girl with an ARKANSAS sweatshirt on! I almost yelled "WOO PIG SOOIE" but thought better of it, considering yelling "pig" in the streets of a Muslim country might not be the best idea.
Instead, I asked her if she was from Arkansas and we both screeched in excitement that we had found each other. She is studying abroad and goes to school at University of Arkansas, Fayetteville. She had never heard about the opportunities to travel and teach English. I told her about the online program I took to get my certification with International TEFL Academy and now she is interested in doing the same thing! .
I told her about the school that I work at and how I teach at a private school that is about a 15-minute walk from the sea. My kids at the school are wonderful! I teach young learners from age 5 to second grade. I try and make the lessons exciting to keep their attention, which also makes it fun for me.
One of the reasons I chose Turkey was to see the collision of European culture with Asian and Middle Eastern culture. I have not been disappointed! Another plus is that I am able to do humanitarian work with Syrian refugees in the city. All of this has made my experience rich in living and I'm loving life in Turkey. I have not only fallen in love with my students, but also the food, culture, people and feel of Istanbul.
Lindsey Baker is 25 from a small town in Arkansas, where she also received her BA in Religion. She worked with the elderly before she took off to travel and teach English to children in the West Bank of Palestine, and Turkey.
Want to Learn More About Teaching English Abroad & Online?
Request a free brochure or call 773-634-9900 to speak with an expert advisor about all aspects of TEFL certification and teaching English abroad or online, including the hiring process, salaries, visas, TEFL class options, job placement assistance and more.