Teach English in Rio de Janeiro and Discover the 'Marvelous City'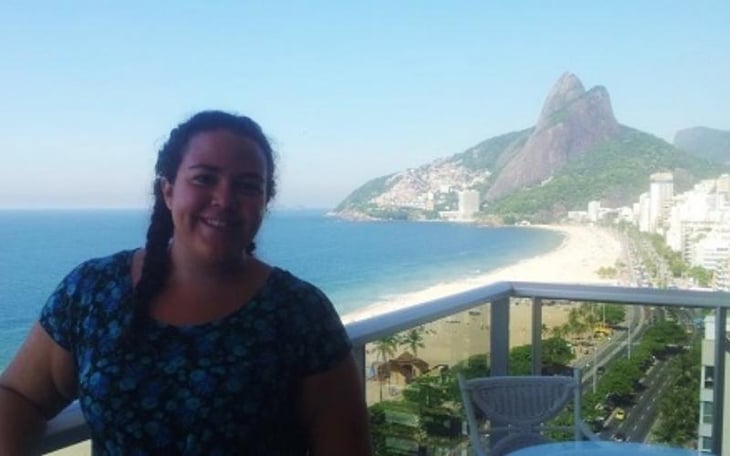 Would you like to visit the host city of great sporting spectacles like the 2014 FIFA World Cup or the 2016 Summer Olympiad?

Can you see yourself dancing the samba or drinking caipirinha on Copacabana Beach?
Rightfully known as Cidade Maravilhosa, or "The Marvelous City," Rio de Janeiro is known as the most beautiful, vibrant and culturally rich city in Brazil. Boasting a fascinating blend of African, Portuguese, and South American cultural influences and a gorgeous setting surrounded by mountains on Guanabara Bay, Rio is renowned for its spectacular natural setting, famous beaches, deep blue seas, samba, bossa nova, and of course, Carnival!

Rio is the second largest city in Brazil and the third largest in South America, with a population of more than 6 million (11 million including suburbs and outlying communities), and it is also one of the largest job markets for teaching English in Brazil and all of Latin America. As Brazil's economy has surged in recent years, Rio has continued to emerge as a major international center of culture, commerce, tourism, and education. With the 2014 World Cup and the 2016 Summer Olympics on the horizon, the need for English language instruction has surged, and Cariocas (the nickname of residents of Rio) from all walks of life are taking English lessons, from businessmen and university students to hotel clerks.
Those looking to teach English in Rio should expect to find jobs teaching primarily at private language institutes and giving private lessons. Primary hiring seasons are February-March and again in July and August. Most schools in Brazil hire and recruit English teachers locally, so you should expect to go to Rio to interview face-to-face and begin working as soon as you get hired. Read more about teaching English in Brazil. In the meantime, here are some of the great highlights of life for those teaching English in Rio de Janeiro!
Carnival - The Mother of all Parties
To millions of people around the globe, Rio de Janeiro is synonymous with one event: Carnival! Held during the six weeks preceding Lent (usually in February), the celebrations of Carnival reflect a medieval Christian tradition of disposing of indulgent food and drink before the fasting of Lent. Traditions of grand parties and parades probably originated in Italy and have been held throughout the Catholic world for centuries, but nowhere in the universe do the celebrations match the scale, color and exuberance of Carnival in Rio, where millions of local residents join with thousands of visitors from across the world to throw the "World's Biggest Party."
Brazil Carnival - The World's Biggest Party! Celebrate In Person While Teaching English
The Beaches of Copacabana & Ipanema
"Tall and tan, and young, and lovely, the girl from Ipanema goes walking. And when she passes, I smile - but she doesn't see...." So go the lyrics from the classic hit "The Girl from Ipanema," made most famous by Astrud Gilberto and Stan Getz in 1964. Fifty years later, the song still captures the cool, sexy mystique of Rio and the legendary beaches of Ipanema and Copacabana. Known for their white sand, clear blue waters and a never-ending plethora of ultra-tanned bodies and microscopic bikinis, the beaches of Rio provide a perfect opportunity not only to catch some rays and take a dip but to savor the city's legendary joie de vivre.
Explore "Old Rio" in Santa Teresa
For some bohemian charm, check out the historic district of Santa Teresa, a hillside neighborhood that is home to colorful Belle Époque mansions and an entrancing array of cafes, restaurants and nightclubs that line cobblestone streets where people dance the samba and hold fiestas until the sunrise! The neighborhood is also home to Rio's last remaining old-fashioned street car as well as many of the city's grooviest art galleries and bars where many top musicians, artists and intellectuals gather. If you're looking for a taste of old-time Rio and a little local color, Santa Teresa is the place to go!
Dancing Samba in Lapa
Looking to party Rio style?! In Lapa, Rio's historic nightlife district, you can feel the pulsating rhythm of the batucada in the streets as night falls and people of all racial and socio-economic backgrounds gather to engage in one city's great pastimes - dancing the samba. Located in the heart of the city, Lapa is full of old theaters, taverns, restaurants, clubs, and bars. Without a doubt, it's the place to let things be, show off your samba skills, have some drinks and enjoy the night!
Pan de Azúcar
Known as "Sugarloaf Mountain" in English, Rio de Janeiro's signature natural feature stands 395 meters (1,300 feet) above the mouth of Guanabara Bay and offers some of the most sublime views of the city. Just take the cable car to the top and savor some of the most beautiful skyline views in the world!
The Grandeur of Christ the Redeemer
Located on top of Corcovado Mountain in the Tijuca Forest National Park, the statue of "Christ the Redeemer" is Rio's most famous landmark and stands as an iconic symbol of the city. Considered the largest Art Deco statue and the second largest statue of Jesus in the world, Christ the Redeemer stands 30 meters (98 feet) tall (not including the pedestal) and was erected between 1922 - 1931. Just as amazing as the statue are the views of the city. Gaze out over Rio and let it all sink in!
Are you ready for some Futebol?!
Germany may reign as current world champs, but since the inception of international soccer competition more than a century ago, no nation has claimed more World Cup championships or produced more world class players with greater skill and style than Brazil, which hosted the world's most popular sporting event in 2014. To Brazilians, futebol, or jogo bonito - the "beautiful game" as they refer to soccer - is more than a hobby or even a pastime; it's religion. As an English teacher in Rio, you will certainly experience the passion that Brazilians hold for their favorite sport and enjoy fantastic opportunities to witness a joyful style of play that recalls the giants of the past, such as Jairzinho, Sócrates, Zico, and of course, Pelé!
Related Articles Resources:
Founded in 2010, International TEFL Academy is a world leader in TEFL certification for teaching English abroad & teaching English online. ITA offers accredited TEFL certification courses online & in 20+ locations worldwide and has received multiple awards & widespread recognition as one of the best TEFL schools in the world. ITA provides all students and graduates with lifetime job search guidance. ITA has certified more than 40,000 English teachers and our graduates are currently teaching in 80 countries worldwide.
Want to Learn More About Teaching English Abroad & Online?
Request a free brochure or call 773-634-9900 to speak with an expert advisor about all aspects of TEFL certification and teaching English abroad or online, including the hiring process, salaries, visas, TEFL class options, job placement assistance and more.