must read
Teach English in Jakarta, the Urban Soul of Indonesia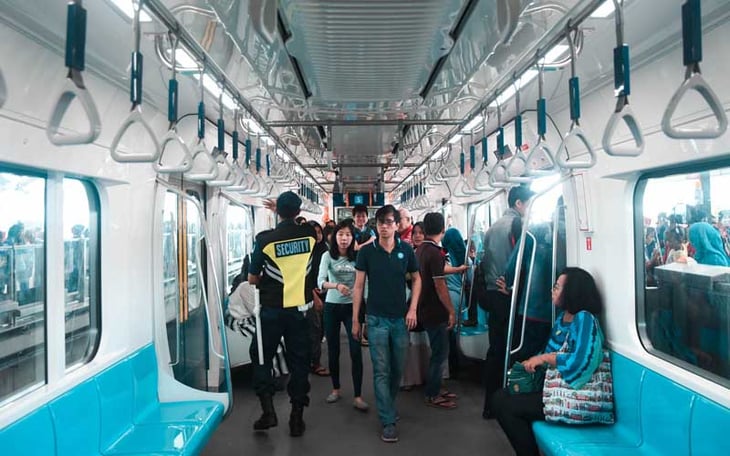 A whole country inside one city, the labyrinthian metropolis of Jakarta encapsulates all that Indonesia has to offer. Where smoke from satay grills rises between banyan branches and fluorescent lights, nationalities and cultures from the world over make their home. Join this diverse population yourself as an English teacher in Indonesia and begin the adventure of a lifetime!
Sitting just beneath the continent of Asia, below the equator, Jakarta enjoys a tropical climate year-round. Located on Jakarta bay, several rivers flow through the city before opening into the Java Sea. The city's name is derived from the Old Javanese word "Jayakarta" which translates as "victorious deed", "complete act", or "complete victory". Hindus of the Tarumanegara Empire were the first major power in the region, arriving from Southern India in the fourth century and passing on their religion to the native Sundanese inhabitants. The city now covers over 225 square miles, and as of 2010 was home to over 9.5 million people.
The demand for English teachers in Indonesia - particularly in urban centers like Jakarta- is very high. Beyond being useful in an employment or university setting, a level of status is attached to English fluency in Indonesia. Indonesian celebrities pepper their sentences with English phrases when interviewing with the press, and the language itself is associated with sense of style and class. Many English teaching jobs in Jakarta will provide health insurance and accommodation, as well as flight reimbursement. As an English teacher you will have a greater likelihood of working with children, because English has been instated as part of the national curriculum.
One of the greatest benefits of living as a local English teacher in Indonesia is access to an abundance of fresh, flavorful, and unique cuisine. The seafood in Indonesia is particularly exceptional: just-caught sashimi and Gurami (deep-fried fish, cooked thoroughly so the bones are crispy enough to eat) are served alongside fresh mango or salad with tangy peanut dressing.
Street vendors known as warungs are common in cities throughout Indonesia. The aroma of roasted pig or cooked coconut sugar hints at their presence on nearly every corner. For vegetarians working in Jakarta, it's wise to learn the phrase tanpa daging (no meat) while everyone else can also benefit from tanpa jeroan, meaning "no innards." If you're adventurous, tripe and chicken intestines are two highly popular dishes among Indonesians.
Indonesians are known to be very interested in foreigners, and as an English teacher in Asia you will undoubtedly receive attention wherever you go. You may be asked anything from what your occupation is and where you are from to your personal opinion on Indonesia!
Fun Facts about Life in Indonesia
Indonesia consists of more than 17,000 islands, making it the largest archipelago in the world.
Home to a remarkably wide range of dialects, one can see hear over 580 languages and dialects being used throughout the country.
Indonesia is the world's most populous Muslim nation. The calls to prayer resounding from Jakarta's many mosques are a soothing signal of both daybreak and nightfall in the tropics.
Barack Obama attended 3rd and 4th grade in the Jakarta neighborhood of Menteng.
A country of many faces, colors, and cultures, Indonesia is filled to the brim with opportunities to learn and explore. Tap into your spirit of adventure and begin discovering this richly layered island nation for yourself while working as an English teacher.
Founded in 2010, International TEFL Academy is a world leader in TEFL certification for teaching English abroad & teaching English online. ITA offers accredited TEFL certification courses online & in 20+ locations worldwide and has received multiple awards & widespread recognition as one of the best TEFL schools in the world. ITA provides all students and graduates with lifetime job search guidance. ITA has certified more than 40,000 English teachers and our graduates are currently teaching in 80 countries worldwide.
Want to Learn More About Teaching English Abroad & Online?
Request a free brochure or call 773-634-9900 to speak with an expert advisor about all aspects of TEFL certification and teaching English abroad or online, including the hiring process, salaries, visas, TEFL class options, job placement assistance and more.