40+ teachers
A Review of ITA's Teaching Business English Specialty Class with Jason Plume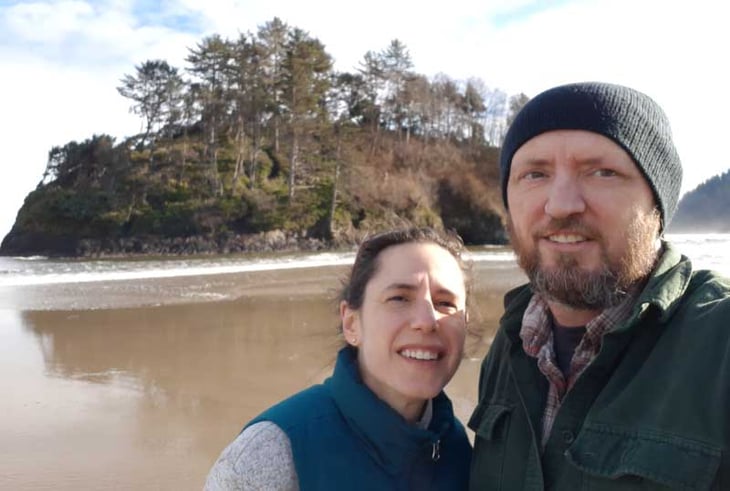 What is your citizenship and where are you from?
I'm a US citizen and I'm from Salem, Oregon, USA.
How old are you?
51.
What is your education level?
Master's Degree or higher.
Which ITA Specialty Class did you take and when did you take it?
I took the 2-week Teaching Business English Specialty Class (TBE) between December 2020 and January 2021.
What motivated you to enroll in this Specialty Class?
I was motivated to enroll in this class due to my professional and life experience of teaching adults/individuals already on a career path.
What did you enjoy most about your Specialty Class?
The allowance to create the "needs" based materials as well as the lesson plans. Doing so, allowed me to better hone the lesson plans with activities that represented daily work tasks.
What stood out to you in the Specialty Class that set it apart from what you learned in your standard TEFL course?
Survey creation and detail emphasis when crafting a one-on-one lesson plan.
Did you take your Specialty Class while taking your standard TEFL course or after?
I took my Specialty Classes after my TEFL course.
How many hours per week did you dedicate to your Specialty Class?
10-12 hours each week.
Did you buy the textbook for your Specialty Class?
No, I did not.
Was the weekly peer participation in the course helpful?
Absolutely, yes. Your peers offer a good amount of insights, new concepts to implement in your lesson plans, and feedback that highlights your efforts; very positive and analytically energizing activity.
Are you currently teaching?
I teach English online from my home in Salem, Oregon-USA. For the past four months I have volunteer tutored for the local literacy center while interviewing with domestic and foreign ESL institutions.
Did you talk about your Specialty Class training during your job interview to help land your teaching job?
Yes. I have referenced the PPP lesson plan structure, accuracy v. fluency, and focus on the individual within teaching business English.
Did the Specialty Class you took help to prepare you for teaching English online?
Yes, by focusing on the practical needs of using English in a professional setting. My TBE course also helped by emphasizing "real world" scenarios; therefore, incorporating the appropriate technology, realia, etc.
How has the knowledge from your Specialty Class been incorporated into your teaching?
I do brief "needs analysis" with students. Because my class is small I have been able to discern what to emphasize per student as we study the various elements of English (vocabulary, grammar, tense, etc.).
What do you enjoy most about teaching English online?
That is was so concentrated in time, information, and assessment. Of import as well would be how the course seemed to "interlock" with my TEFL Certification course seamlessly
Where do you hope to teach English abroad from?
Germany - I am actively looking for teaching jobs there.
Is there anything you wish you were made aware of prior to taking your Specialty Class?
Notified of what online programs we might have to use (i.e. Google docs/forms).
Would you recommend fellow ITA students/grads take the Specialty Class?
I would highly recommend this course if your primary teaching aim is adults, professionals, and obviously those in the business fields. This course honed much of what I learned in the TEFL Certification course, especially in regards to lesson planning, realia use, and how to apply "needs-based" analysis to lesson tasks.
Jason S. Plume is originally from Concord, NH and now resides in Salem, Oregon with his wife and two cats. He earned his B.A. in History from CSU-Bakersfield followed, in turn, a Masters and PhD from Syracuse University (Maxwell School). Following the good portion of two decades working in Higher Education, Jason has transitioned into the ESL (mainly online) world while also employed as a substitute teacher. His professional aims are to assist others to achieve, find the best means for learning with an emphasis on innovation, as well as beneficial collaboration with colleagues and clients. Jason and his wife enjoy outdoor activities including hiking, snowshoeing, and kayaking.
Want to Learn More About Teaching English Abroad & Online?
Request a free brochure or call 773-634-9900 to speak with an expert advisor about all aspects of TEFL certification and teaching English abroad or online, including the hiring process, salaries, visas, TEFL class options, job placement assistance and more.