Tips On What to Pack for Teaching English in Ho Chi Minh City, Vietnam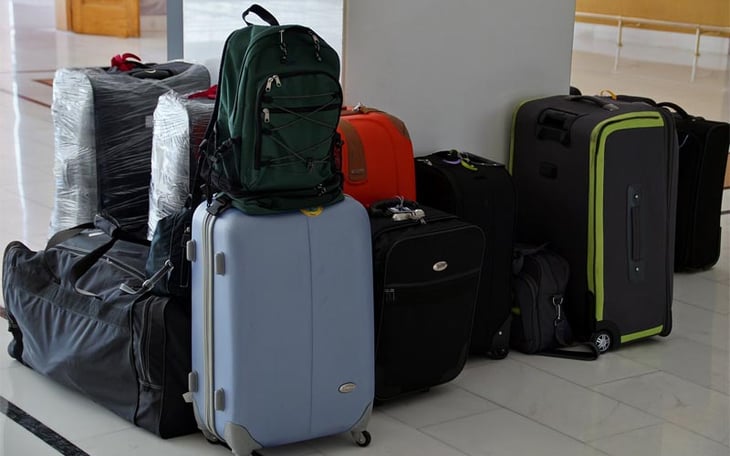 When I first moved abroad to South Korea in 2013, I was under the impression that I needed everything. I knew deep down that wasn't the case, but I also wanted pieces of home with me to bring me comfort. I ended up bringing two massive suitcases, one backpack and two smaller carry-on bags. Yikes.
Although it's unnecessary to haul the extra luggage across continents, it will certainly be a bit of a challenge to narrow your options down. Whatever your packing style may be, I've put together this guide to answer your questions on preparing for the big move and ease any looming stress.
Things to take care of before your move:
Purge items that you won't need any longer. Post them on the online marketplace of your choice, host a yard sale or even give back to the community by donating. You'll begin to feel lighter and it can bring some sort of clarity. One way of whittling down the options is by assessing when the last time you wore/used/thought about the item.
Purchase a luggage scale. I got mine at T.J. Maxx for uber cheap and it's lasted me over four years.
Make sure your smart phone is unlocked. This is key as you'll need a SIM card once you arrive to Saigon.
Apply for your Vietnam visa online. It's best to pay for the three-month option as it can be tedious to go on continual visa runs.
Make sure your passport is valid for at least six months.
Packing for Ho Chi Minh City, Vietnam
1. The Essentials
Passport and visa: You will not be able to enter Vietnam without a visa, so make sure that's one of the first things you do once you've booked your flights. In addition, be mindful of the fact that your passport will need to be valid for at least six months after you've landed.
Cash: It's best to bring some pocket cash to start off, especially because you will have to pay at least $25 USD for the visa stamping fee. Once you've settled, you can access VND through just about any bank's ATM, though I recommend using Vietcom and ANZ the most. Fun fact: ANZ bank lets you take out the most cash than any others in the city!
Extra copies of your documents: I always like having an extra copy of any relevant documentation saved onto my Dropbox in case I need to access them. Paper copies work well, too, but I just prefer to be a bit kinder to our planet.
2. Electronics & Accessories
Plug adapter: Although many places in bigger cities will accommodate both North American and Asian plugs, it's best to bring your own with you. You can either get a few smaller adapters to put on items such as your smart phone or camera chargers or a larger (but useful) universal adapter.
E-reader: If you like reading, I suggest packing an e-reader such as a Kindle or Nook. Not only are English books expensive here, but they're not always easy to come by. Pair that notion with the fact that there's government censorship on text, and it makes for slight frustration.
The obvious suspects: I don't think I really need to remind you to bring things like your smart phone, camera or laptop. Please keep in mind that your smart phone must be unlocked in order for it to cooperate with a Vietnamese SIM card!
3. Clothing
This is where the list gets a bit subjective. I can't really tell you what to pack, but my suggestions are as followed:
Bring shoes if you have 'larger' feet: Most of the shoes sold throughout Vietnam and its neighboring countries are a bit on the smaller side. Although it is possible to find larger shoes in the cities, it may be a bit difficult to track them down in less populated towns. Within Ho Chi Minh City, the best bet for larger sizes is the Russian Market; you can also get custom-made kicks for pretty cheap.
Don't forget sweaters: While Ho Chi Minh City is perpetually hot and humid, that's not the case for the rest of the country. For instance, if you want to pop up to Dalat for a weekend getaway, you'll be surprised to find just how cold it can be in the lovely mountain town. The same goes for Saigon's northern counterpart, Hanoi. The winter months up north tend to be quite chilly, so be prepared if you think you'll make it up there to visit!
Stock up on undergarments: Underwear - particularly for women - can be hard to come by in this town. Major Western retailers such as H&M can be found throughout Saigon, but the sizes still tend to be quite small. Like most anything in Ho Chi Minh City, it is possible to get custom-made bras and underwear sewn, but it'll be less of a headache if you bring them beforehand.
Business casual is key: While Vietnam isn't necessarily conservative, it is a different story in the classroom. I was surprised to find that many of the types of dresses I would rock while teaching in South Korea were prohibited at pretty much every public school I work for. Ladies, make sure you pack a few statement pieces that will cover your shoulders as well as your knees! Men, remember to bring some smart oxford shirts, business pants and at least one tie.
Be prepared for rain: The rainy season throughout this country is no joke. Though Ho Chi Minh City doesn't experience anywhere close to the rainfall of Hanoi, it can be pretty brutal. I suggest investing in a quality jacket that compacts down so you can easily tote it around in your bag or under the seat of your motorbike.
4. Toiletries
Understand skin care is different: Many places in Asia have a penchant for the desire for lighter skin. Despite the fact that you may recognize some major brands such as Dove, St. Ives and Maybelline, there's a hidden ingredient in most products: skin bleach. Here is a list of products you should bring with you if you're selective:
Deodorant
Face wash
Face lotion
Body lotion
Suntan lotion
FEMALES - Take note! If you prefer to use tampons, bring as many with you as you can. They're somewhat hard to come by in town, and are quite expensive.
Razors: Razors in Vietnam (and Southeast Asia in general) can be pretty pricey, and usually only come equipped with two or three blades. If you use disposable razors, I suggest bringing your own. Men, an electric shaver might be your best bet.
5. Miscellaneous
Bed sheets: Not only are bed sheets insanely costly in Vietnam, but they're not always provided in rentals. Although both of my flats have come equipped with sheets, it won't hurt to bring an extra if you have one on hand. I haven't seen too many single-sized beds outside of hostels; most rooms and apartments for rent will provide a larger bed.
A travel-sized towel: I bought my REI travel towel a few years ago and couldn't be happier. It's a great item to have around as you can use it for a number of things. I've used it to cover my mat in yoga class, as a beach towel on the road or simply when I want to sun tan on my rooftop here in Saigon. It folds up into a super small square, making it ideal for any situation.
Bug spray: There are a ton of random bugs here, and you'll want to be prepared if you're the type who's prone to bug bites. I luckily do not have this issue, but it's best to be prepared! However, don't buy Tiger Balm while at home - it's super cheap over here!
A small umbrella: Bring a travel-sized umbrella so you can carry it with you during the rainy season. You never know when you're going to get stuck in a random downpour!
Contacts: Not only are contacts super expensive here, certain prescriptions are simply not sold here. If you have a particular brand or a specific eye problem, I would pack as many as you can. If you run out while over here, you'll be able to get prescriptions refilled in Malaysia or Thailand with ease - and at an affordable price.
And there we have it! If you don't see something listed above, you can either purchase it within the country or you simply won't need it. Of course you should bring small reminders of home, but use your best judgment and be as ruthless as possible. Trust me, you'll thank me later.
Laura is a Pittsburgh, Pennsylvania native who recently moved back to Chicago after teaching English abroad for nearly six years in both South Korea and Vietnam. During her time abroad, Laura served as an ITA Ambassador providing a wealth of knowledge and content to our alumni and prospective students. A natural helper and leader, she's currently in the process of earning her Masters in Counseling Psychology.
Want to Learn More About Teaching English Abroad & Online?
Request a free brochure or call 773-634-9900 to speak with an expert advisor about all aspects of TEFL certification and teaching English abroad or online, including the hiring process, salaries, visas, TEFL class options, job placement assistance and more.