Rechargeable selfie ring light - So much of language acquisition, especially at its early stages, is seeing how letters and sounds are formed. Students need to be able to see your mouth moving to mimic what you do. They also want to see your pretty face, you stunner you! Having good lighting makes your setup look more professional so invest in a selfie ring light or other portable light source so you aren't lugging hotel lamps across the room like I had to do in Scotland.
3D Props and Teaching Aides
Again for space reasons, I don't have a ton of 3D props. My favorites are a set of finger puppets I got from IKEA (I couldn't fully turn my back on IKEA now could I?) and two sets of flash cards - one with the alphabet and one with wild animals. I grabbed mine from Target in the back to school dollar bins they have every August, but you can find similar ones on Amazon for cheap.
[Read More: 6 Essential Supplies & Classroom Props for Teaching English Online]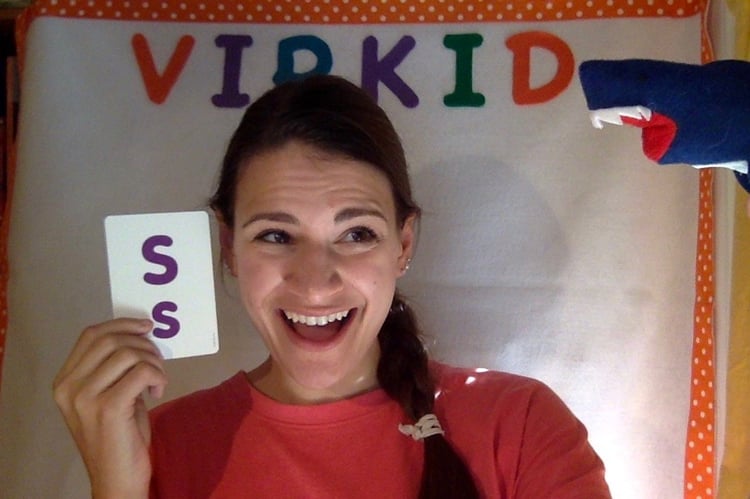 Laminated 2D Props
Fire up your laminator and head to Google images! Print out the following pictures on nice cardstock and you will have the (very flat) world at your fingertips. Since they are paper and flat, all these props will slide neatly into a ziploc bag. Perfect for travel. Please note, some of these props are VIPKID specific (for example, there is an upper level with a unit about Peru, hence the Peru flag). The topics your company covers might be different and require some different print outs.
2D shapes (circle, half circle, quarter circle, triangles, rectangles, squares, trapezoids)
Flags for China, America, Peru, Japan, India, Brazil, and any other country that your lessons reference
Map of China
Map of the USA
Map of the world
Car, plane, bus, subway, train
Amusement park rides (ferris wheel, roller coaster, swing ride)
Small Dry Erase Board
Four dry erase markers
A Laminated "Year at a glance" calendar with all 12 months
A laminated weekly calendar that clearly says the 7 days of the week
A Laminated 2 sided hand-drawn reward system (side one: draw teeth on a happy face, side two: add fish to a fishbowl)
Fruits, vegetables, popular foods
Football, soccer ball, tennis racket, other sporting images
Pictures of American holidays and Chinese holidays
Birthday pictures, birthday cake, birthday candles
An old boarding pass and train ticket (with my last name crossed out, for teaching about travel)
An envelope with a letter inside (great for teaching about mail, the post office, sending letters to friends, communication, etc)
Some different coins and a $1 bill (For teaching about money)
A picture of my family and my pets
Examples of Me Teaching in Different Places
So what does all this look like in practice? Here are a few examples of my set up in different house sitting locations around Europe! It isn't always glamorous, but rest assured it's worth it!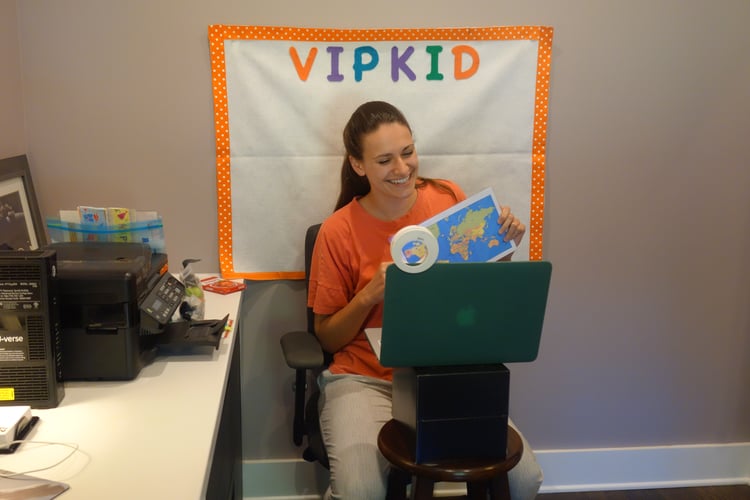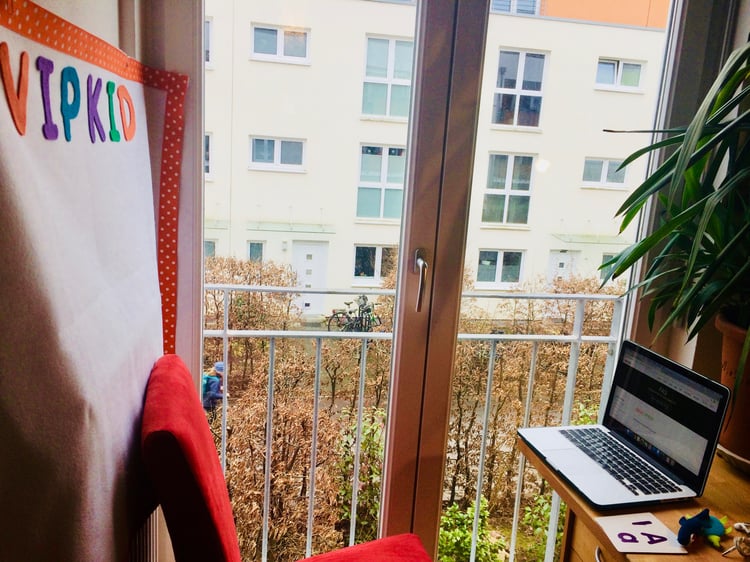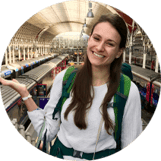 Nicola is an Atlanta native who loves teaching, budget travel, and guacamole. She holds BA's in Anthropology and Sociology from the University of Georgia and a Masters in Education from Francis Marion University. She is currently teaching English online while house sitting. Whens he's not busy teaching or drinking coffee in cozy cafes, Nicola enjoys writing about her travels on her blog seenicwander.com.

---
Want to Learn More about Teaching English Online?
If you are excited about teaching English from either the comfort of your own home or anywhere in the world, contact us about TEFL certification options and get ready for a great adventure!
Related Resources: