Hopes of the Past, Dreams of the Future - Teaching English in Germany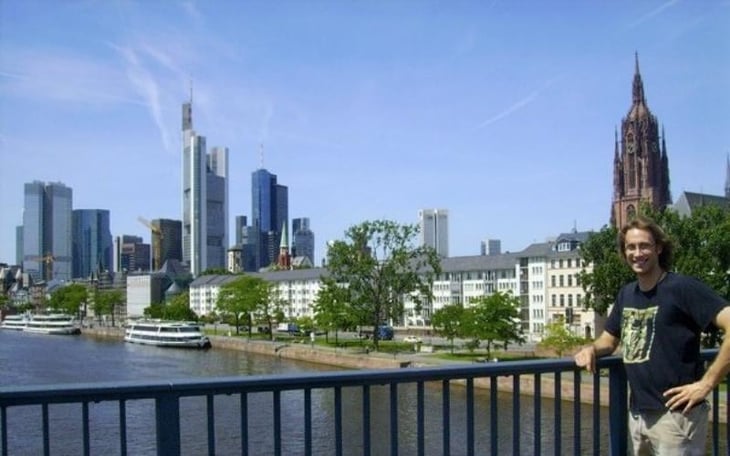 I am, among other things, a huge movie buff. I watch a lot of movies, new and old, and there are few things I enjoy more than a good conversation about my favorites with fellow cinema enthusiasts. I even started a blog about movies this past year, to keep track of what I saw in theaters, and one of my favorites was a movie by the makers of the Matrix Trilogy called Cloud Atlas. Bear with me, I'm bringing this up for a reason. The film, about the interconnectedness of human nature, and the enduring power of love and companionship, has an especially important line, one that's repeated several times over the film's 170-minute running time; "Our lives are not our own. We are bound to others."
I take the time to mention this little quote because, well, it could not be more appropriate or more relevant to the course my life has taken since I decided to go abroad for two semesters several years ago. I have never had a set career or path for my life laid out, and now that I have graduated, I am struggling to find one that fits with my personal interests and goals. One thing, however, is clear to me; the fact that I dared to branch out, to both physically and mentally leave the only world I'd ever known, has altered my life in ways I am only beginning to understand. I am a child of two worlds now, belonging completely to neither the one, nor the other. And, over the course of my life, I hope to see, inhabit, and become a part of more worlds, more societies, more communities.
And the way for me to do this, at this point in my life, is to continue to study, to travel, meet new people, see new places, and experience new things. In addition, since I do not have a set idea what sort of career I want to pursue, I have been exploring many different options. I have been told by many that I would make an excellent teacher, but while I always wanted to give teaching a shot, I didn't want to have to first commit to a several-year education program to be able to do so. As a result, I was intrigued when I first came across the website for the International TEFL Academy, as it offered a chance for me to get some paid teaching experience without having to commit to teaching as a career path. My advisor at ITA, Cassie, was also extremely helpful and informative, reaching out regularly to discuss the program with me, but always willing to give me additional time to consider my options before committing to the program. This impressed me greatly, and as I began to lay the foundation for my post-graduation plans, ITA was never very far from my mind.


At first, while working full-time over the summer, I hoped to find a full-time permanent position in Europe with a major company, and spend a considerable amount of time applying and contacting people in Germany and Britain. However, it soon became clear that there was no telling how long it might take to find such a position, if indeed I could find one at all. This, combined with the knowledge that my internship in the States would soon end, convinced me to take a leap of faith, and to strike out to see if the next stage of my life would become clear. I also convinced a good friend of mine, who also did the study abroad program in Germany, to do a TEFL class with me, so we could assist each other with the course work and with our job searches. We eventually took the online TEFL course that began September 3 of 2012, taught by Adrian Ortiz.
That seems like so long ago now, although it was really just a few months. Since then, we have both relocated back to our old haunt, Frankfurt am Main, right in the middle of Germany, and have been job searching ever since. It is slow going thus far, but I am confident in the ability of both of us to find positions here and to begin our TEFL journey.
Regardless of what happens, I know that it will be quite the adventure. What more can I possibly want?
Noah Franc is a 23-year-old graduate of TCNJ, The College of New Jersey. After graduating with a degree in History and International Studies (including a year of study abroad in Frankfurt am Main, Germany), he decided to prioritize returning to Germany to continue his travels. To this end, he decided to return after obtaining a TEFL certification, so he could travel while also being able to work and save money.
Want to Learn More About Teaching English Abroad & Online?
Request a free brochure or call 773-634-9900 to speak with an expert advisor about all aspects of TEFL certification and teaching English abroad or online, including the hiring process, salaries, visas, TEFL class options, job placement assistance and more.