From Peace Corps Reject to Head Montessori Teacher in Hanoi, Vietnam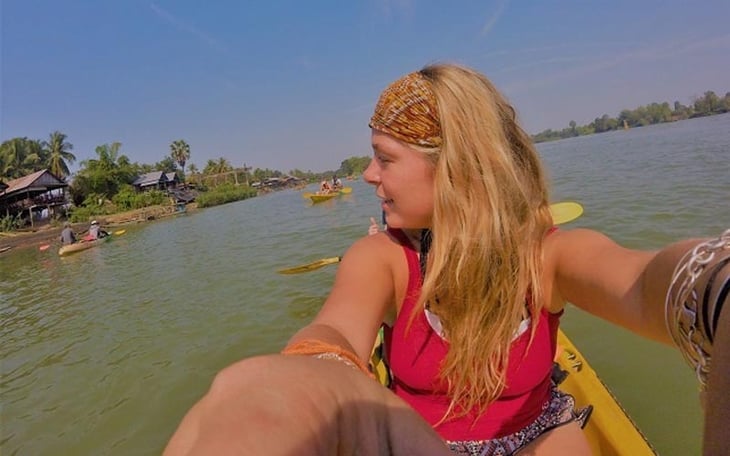 I started my online course at International TEFL Academy in September of 2018. This was a few months after my graduation from California State University, and the news of my recent application rejection from the Peace Corps. If you are familiar with this institution, you know it is highly competitive and a prestigious opportunity; one of which I was sure that I was going to meet the requirements. I had spent nearly four years at my university in preparation of my application and departure. I met with previous Peace Corps volunteers, attended seminars, and added heaps of extra volunteer work to make my resume sparkle.
I came from a small town in Pennsylvania. The type of town that people rarely leave, have children young, and marry their high school sweethearts. I never truly felt fulfilled in the containments of my rural city. This claustrophobia fueled my decision to attend university on the other side of the country, away from my family, friends, or anyone I had ever known. Alone on, what felt like at the time, the other side of the universe, I found an overwhelming sense of independence which resulted in my lust for adventure and exploring the unknown. I found passion in the ability to travel.
While attending university, I wanted to continue this new-found obsession in world travel. During one my classes during freshman year, a woman gave an inspiring speech about her time volunteering for the Peace Corps. She had a fire in her eyes and spoke with great passion, inspiring me in an instant to change my major to one that would be more applicable to the work I could do as a Peace Corps Volunteer. We spoke after her presentation and she encouraged me to spend some time abroad to ensure that I would not become overwhelmed by being somewhere foreign, somewhere where I did not speak the language, and if I could handle the culture shock that I was sure to endure.
Her advice resonated with me and I decided to spend a year in the north of Spain in a small city in the Basque country called Bilbao. The university I attended had nearly forty other American students studying abroad. I watched as my new-found friends struggled with culture shock. Their highs and lows were obvious, and I saw many of them leave early. I realized that out of all of my other classmates, I seemed to be the only one who did not experience the phenomenon and maintained an elated bliss, thriving on the discomfort of being in a foreign land.
It was during my time in Spain that I had my first opportunity to work as an English as a Second Language Teacher. I taught primary and intermediate students at a public school in the center of the city. I did not have any formal training at the time and had rely on my instincts on managing the classroom and preparing lessons. I still to this day feel guilty about all of the students' time I must have wasted trying to learn to be a teacher. While the work was challenging and did not pay incredibly well, it was one of the most rewarding experience I had whilst living in Europe. I formed a close bond with many of my students and found pride and joy when I saw their language capabilities increase over the months I spent teaching.
When I returned home the reverse culture shock took hold. No one seemed to understand or care about the profound experience and change I had endured. I realized I had to leave again soon. My lust for travel and sense of adventure had taken hold, and I wanted to live in a community with other like-minded individuals. When my email came reporting I had not been invited in serve in the Peace Corps, I was heartbroken. It seemed like it was my only opportunity to see the world and experience a foreign culture. A quick internet search and reflection of my year abroad teaching English in Spain lead me to my discovery of ITA.
After reading stories of other alumni, they were doing exactly what I wanted to do with the Peace Corps, but on their own accord and with the freedom to go anywhere they wanted to in the world. I had a quick chat with an advisor who gave me all the resources I needed to become an ESL teacher. The training course was thorough, and I can honestly say that I am a better and more prepared teacher because of it.
After signing up for my course, I bought a one-way ticket to Bangkok. I backpacked solo for nearly six months before settling in Hanoi, Vietnam. When I finally ran out of money, I settled down and quickly found work in language centers teaching English to children and adults. I soon became a certified Montessori Teacher at an International School. I make an impressive income, live a lavish lifestyle in a massive expat community, travel to a new country almost every month and am able to pay off more than $1,000 a month in student debt. While it does still bother me that I was not accepted by the Peace Corps, it was perhaps the best thing that could have happened for me. Without their rejection, I would likely never have been able to find my true passion, or to have the amazing adventures that I have had through traveling and teaching.
Holly Grudovich is 23 and from Etters, Pennsylvania with a BA in International Relations from California State University of Chico. After being rejected from the Peace Corps, she decided to jump on a plane and head to South East Asia in search of a new adventure but found a future career as a certified Montessori Teacher at an International School.
Want to Learn More About Teaching English Abroad & Online?
Request a free brochure or call 773-634-9900 to speak with an expert advisor about all aspects of TEFL certification and teaching English abroad or online, including the hiring process, salaries, visas, TEFL class options, job placement assistance and more.