By Doug Waxman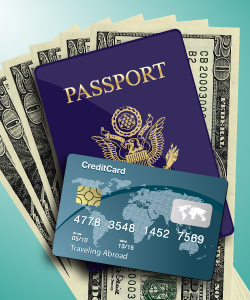 At International TEFL Academy, we understand that teaching English abroad entails far more than just taking a TEFL course or signing a contract. That is why we have created a worldwide community and network for our alumni in addition to providing personal service and support as well as lifetime Job Search Guidance through our Student Affairs Department.
Once you register for your TEFL course with International TEFL Academy, you will have access to many benefits and exclusive travel discounts afforded to all ITA alumni. Many of these opportunities and benefits are listed in the Job Search Guidance Manual that all International TEFL Academy students and graduates receive as part of their lifetime Job Search Guidance.
Listed below are many of the exclusive travel deals that all students and graduates of International TEFL Academy can take advantage of when moving overseas:
International TEFL Academy enjoys special arrangements with major student and youth travel companies such as www.statravel.com and www.studentuniverse.com that enable International TEFL Academy students and graduates to take advantage of special discounts on air travel and other travel services.
Air Travel

STA Travel: STA Travel is the world's largest student, yout, and budget travel organization. STA Travel specializes in cheap flights, hotels and hostels, and more.
Book Now, Pay Later: STA Travel's exclusive Airfare Deposit Program. Guarantee your airfare with a nonrefundable $300 deposit. Full payment due seven days prior to departure. Valid only on STA Travel exclusive airfare.
Click here to book your international adventure with STA Travel Now!
StudentUniverse: Online since 2000, StudentUniverse is a travel company that provides exclusive discounts, rewards, and experiences for students, faculty and youth (18-25). StudentUniverse negotiates

exclusive airfares with over 60 airline partners globally, and features discounted rates on hotels and tours all over the world.
Please contact StudentUniverse directly for more details regarding eligibility and requirements for their travel deals. Follow this link to get great deals on your flights:
http://www.studentuniverse.com/?partner=itefla.
Hostels, Hotels and Homestays

STA Travel: No matter where you are in the world, STA Travel can help you find the perfect place to lay your head. From a weekend getaway to a once in a lifetime adventure, STA Travel experts help you choose from a variety of accommodation options including hostels, hotels, and more.
Homestay.com is an online booking platform for travel accommodation. Homestays allow guests to book a room in a local person's home on a nightly, weekly or monthly basis for a fee. In all of our homestays there is a host present during the stay, enhancing the guest's travel experience through their hospitality and local knowledge.
For more information or to book your homestay, click here now!
Travel Insurance
In some countries, namely South Korea, Taiwan, Japan and Gulf Arab countries like Saudi Arabia, Qatar, UAE (including Dubai), Bahrain, Kuwait and Oman, health insurance is provided to teachers as part of their compensation package.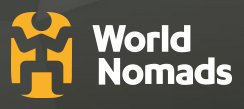 In many countries around the world, health insurance may not be provided to foreign English teachers with your contract. Some popular providers with exclusive deals for ITA graduates include:
World Nomads

World Nomands insurance covers people from over 150 countries, with medical and evacuation cover, 24-hour emergency assistance and cover for a large range of adventure activities. Their experienced team brings service, underwriting expertise and technology, making World Nomads a top choice for many of the world's leading travel brands such as Lonely Planet and National Geographic Adventure.
Extra features include language guides for your iPhones, travel blogs so you can share your stories and travel insights to keep you informed, educated and safe when traveling.
STA offers trip, baggage, medical and accident protection as well as providing 24-hour worldwide emergency assistance.
NOTE: We also recommend consulting your current provider to inquire as to whether you may already have coverage overseas, and/or whether they offer international insurance. If you are covered on a family policy held by your parent or guardian, check with the insurance carrier to make sure that your coverage will continue while you are on the program and/or out of the country. If you are paying for US domestic carrier it probably will be 3-5 more expensive than a company specializing in international long term care. It is also advised to look into it even if you get it from your employer as that policy may not cover you when you travel out of the country on vacation.
Find out more about accommodation, airfare, international insurance and other resources in our Travel Resources Index!
Want to learn more about teaching English abroad?
Request a free brochure or call 773-634-9900 to speak with an expert advisor about all aspects of teaching English around the world, including TEFL certification, the hiring process, salaries, visas and more.
Related Articles: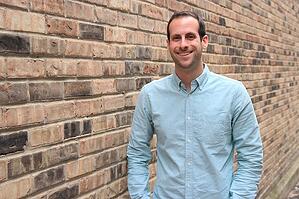 About the author: Over the past 5 years ITA Advisor, Doug Waxman, has helped hundreds of people gain their TEFL certification and see the world through teaching English abroad. A native of St. Louis (and an avid Cardinals fan), Doug has worked, traveled, and studied extensively in Australia and Israel, and he recently returned from an extended trip in China, where met with language schools and caught up with International TEFL Academy alumni teaching throughout the region. Doug can often be found on the stages of Chicago's hottest bars and clubs playing guitar in the rock group, Band Called Catch.