The culture in the classroom, and throughout the school is so important. While working in a low income school, I stayed because the students and the other teachers made it worthwhile and enjoyable. This school is similar. While any teaching position has challenges, it's good to find a school that you feel comfortable in. This school is very international, with teachers hailing from all over the globe. The other teachers are open-minded, and dedicated educators. That makes it easy for me to make friends among colleagues. The internationality of the curriculums makes for an interesting workplace as well. However, I will admit I have found it frustrating on occasion though, as some of my students are much more engaged with and focused on the Khmer curriculum. It took a while to allow their difference in focuses, instead of viewing it as a constant source of annoyance and insecurity. Learning to pick my battles has helped me be much less stressed at work, and happier in my job. I think it will also carry with me throughout my professional career.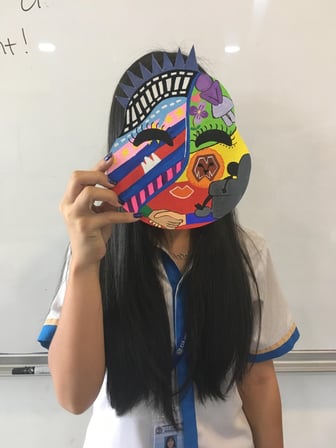 So it's a mixed bag, as teaching is everywhere. My students are fun, driven, curious, and talented. They make school the place I love to go every day, and they are ultimately my reason for teaching. Cambodia's culture is present in the classroom, but less than it may be at a public or national school. The students love their country though, and are dedicated to seeing it grow and develop. The parents love their students, and want the best for them. In many Asian cultures that can mean unreasonable pressure on students for good grades, here it is more laid back. The parents aren't as pushy with their expectations as they might have been had Cambodia not so recently faced the removal of a third of their population. I really love teaching here, and the unique aspects I get to see in the classroom. It makes every single day interesting.
Related Resources:
Want to Learn More About Teaching English Abroad?
Request a free brochure or call 773-634-9900 to speak with an expert advisor about all aspects of TEFL certification and teaching English abroad or online, including the hiring process, salaries, visas, TEFL class options, job placement assistance and more.