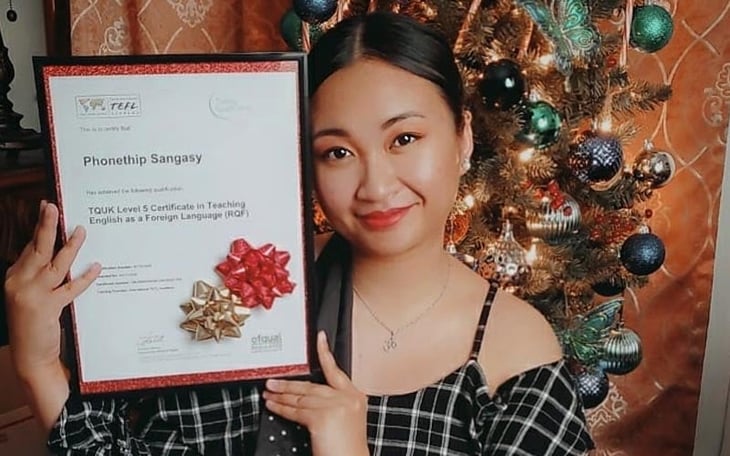 Can I Finish ITA's Online TEFL Course in Less Than 11 Weeks?
Written by: Shay Ames
Last Updated: May 5, 2021
No - you can't graduate & receive your certificate in fewer than 11 weeks, though you can work ahead and complete many assignments in advance. Also, bear in mind that once you have enrolled in your class and have completed your enrollment documents and have paid your tuition, you can begin receiving Job Search Guidance, even before your Online TEFL Class begins.
You are excited to jet set and start your new life teaching English abroad, but remember, you also want to ensure your decision to live and work in a new country is accompanied by a success plan and that takes a little prep. That's why we're here!
ITA's 170 Hour Online TEFL Class is a structured course with a specific start and end date, and scheduled assignments each week. It is designed for this reason in part to ensure that the class is interactive.
You and your 19 classmates are going to learn a great deal from each other through live lectures, class discussions, student forums and more. You will also significantly improve as an English language teacher through the volume of constructive feedback and guidance you receive from your ITA online TEFL course professor. This is not a self-paced, take a day or take a year type of class with some simple quizzes and you just submit your work at the end, get a certificate and a "good luck" parting wish. ITA's online TEFL class is delivered as and equivalent to a U.S. university online class. It's flexible yet structured to provide convenience, but also the best possible educational experience possible.
Can I get a head start on my job search even if I can't receive my TEFL certificate early?
Yes - you can being accessing resources and assistance from our expert advisors once your pay your full tuition and return your enrollment documents, even before you begin your actual course. This means that you can shorten up that departure timeline and speed the process to getting your teaching job and heading overseas. Many students actually begin applying for jobs and conducting in-advance interviews, with potential employers across the globe during the class.
Can I work ahead in the class and complete my assignments ahead of schedule?
We established that you cannot finish your online TEFL course sooner than the scheduled 11 weeks, however you can work ahead within that framework to cover time you may need to take away from the class or if you want to just get the work done so that you can commit more time to completing your Online TEFL Class practicum (live practice teaching, getting started with your job search, or just because you other stuff you need to take care of. If you are holding off on getting started with your online class because you have to take a few days to go to your cousin's wedding, or you have a long weekend getaway planned during the class, do not let this stop you from getting started with your course.
Don't forget your live practice teaching (practicum)!
When looking at your options for completing your Online TEFL Class, bear in mind that earning your certification requires that you complete 20 hours of live practice teaching in your local community, commonly known as "practicum." You may complete your 20 hours during your 11 week class, but you have up to 90 days after your course end date to complete and submit it. If you are looking to get your certification as quickly as possible, you will definitely want to complete your practicum during the 11 weeks that you complete your academic work. To learn more about what your practice teaching will entail, please read: How Will I Complete My Live Practice Teaching for My Online TEFL Class?
A senior Admissions Advisor with International TEFL Academy, Shay Ames has more than 12 years of high-level professional experience working in the fields of teaching English abroad & TEFL certification. In addition to personally helping more than 1,000 ITA students achieve their goals of teaching overseas, Shay has published numerous articles on the topics of teaching English abroad & TEFL certification. He also works extensively to build partnerships between International TEFL Academy and major institutions throughout international education.
Want to Learn More About Teaching English Abroad?
Request a free brochure or call 773-634-9900 to speak with an expert advisor about all aspects of TEFL certification and teaching English abroad or online, including the hiring process, salaries, visas, TEFL class options, job placement assistance and more.